We Spotted Rae Dunn Items Up to 50% Off at T.J. Maxx – And We're in Love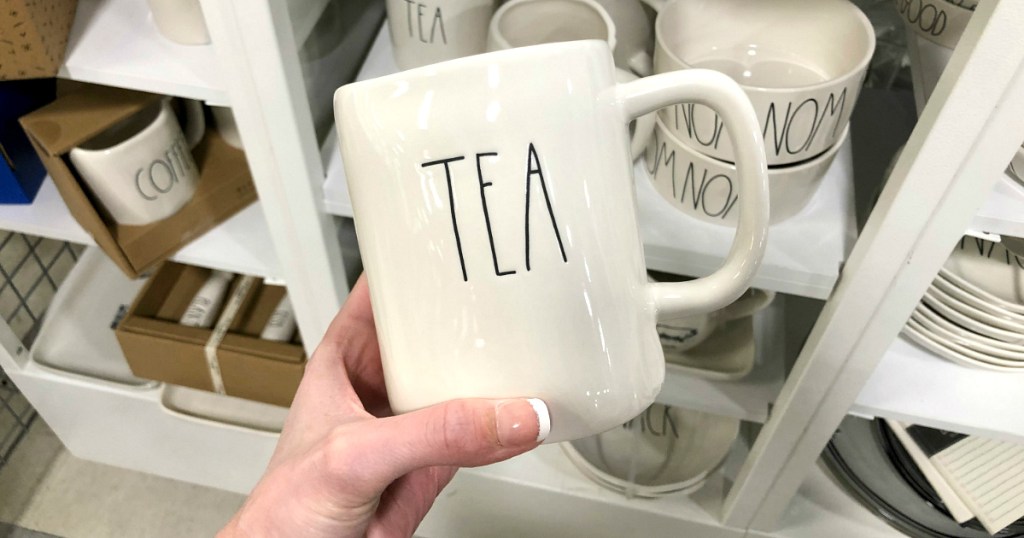 Hurray for Rae!
We love Rae Dunn! 😍 Featuring large, black lettering and only a few words, Rae Dunn's collection is simple yet often has profound meaning. Some words tell you exactly what the item is, while others offer words of affirmation.
For example, you may find a plate that says "snack", a mug that says "tea", or a wine glass that says, "joy." Whatever the lettering, her casual yet classy style is perfect for any Farmhouse kitchen!
And, if you're planning a trip to T.J. Maxx, HomeGoods, or Marshalls soon, you'll definitely want to watch for new Rae Dunn items hitting the shelves. What's awesome about shopping at these discount stores is that they offer everyday low prices on hundreds of brands – including Rae Dunn (selection may vary by location)! So, if you happen to spot items from this popular brand, grab them while you can, as they tend to go fast!
---
Here are a few Rae Dunn deals we spotted at our T.J. Maxx…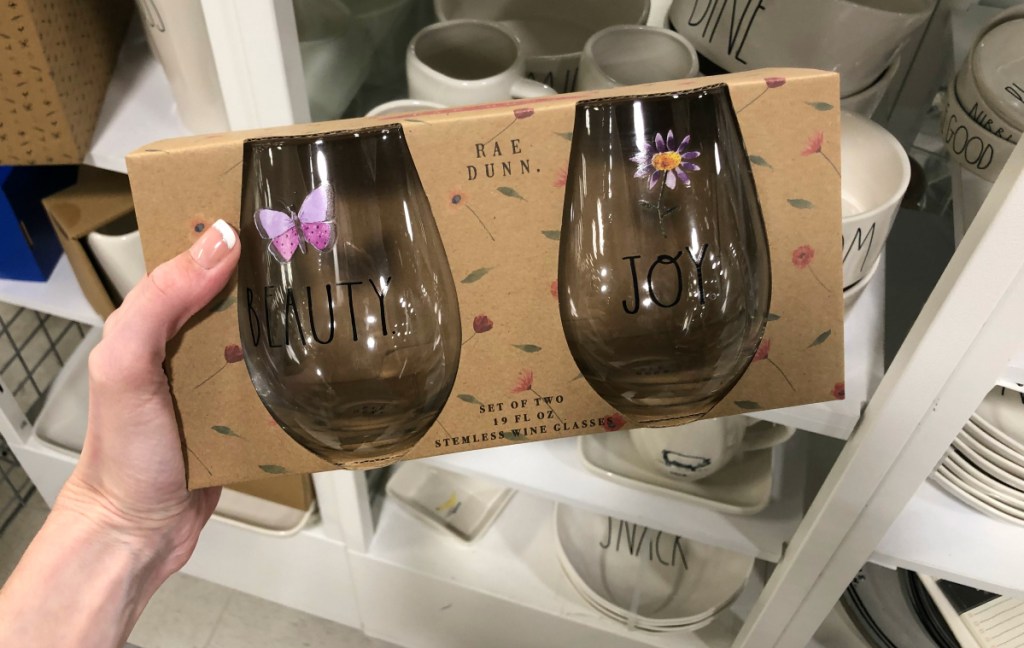 Rae Dunn Stemless Wine Glasses (Set of 2)
Retail price: $12
Your price: $5.99
🏷 Discount: 50% off
---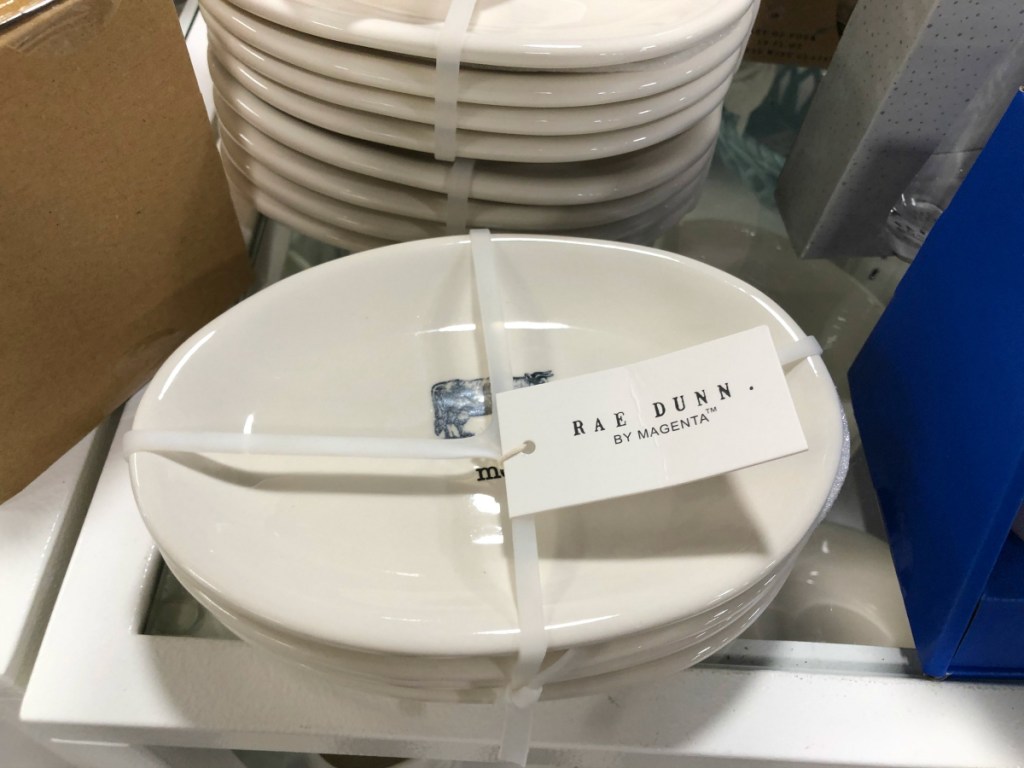 Rae Dunn Farmhouse 4-Piece Oval Plates – Moo, Cluck, Oink, Farm
Retail price: $28
Your price: $14.99
🏷 Discount: 46% off
---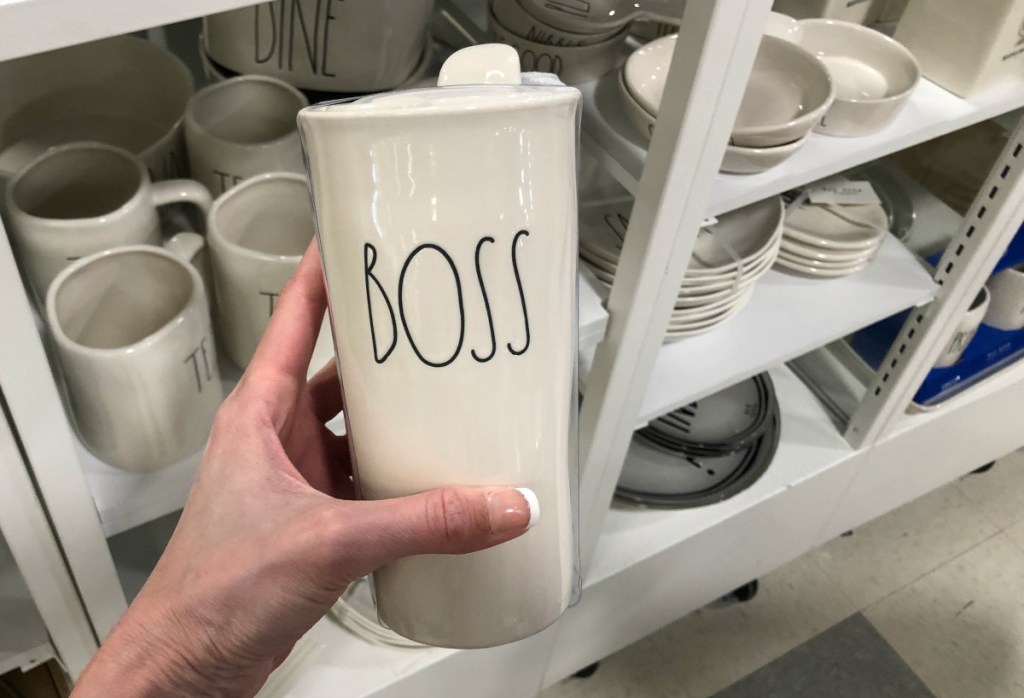 Rae Dunn "Boss" Travel Mug
Retail price: $18
Your price: $9.99
🏷 Discount: 45% off
---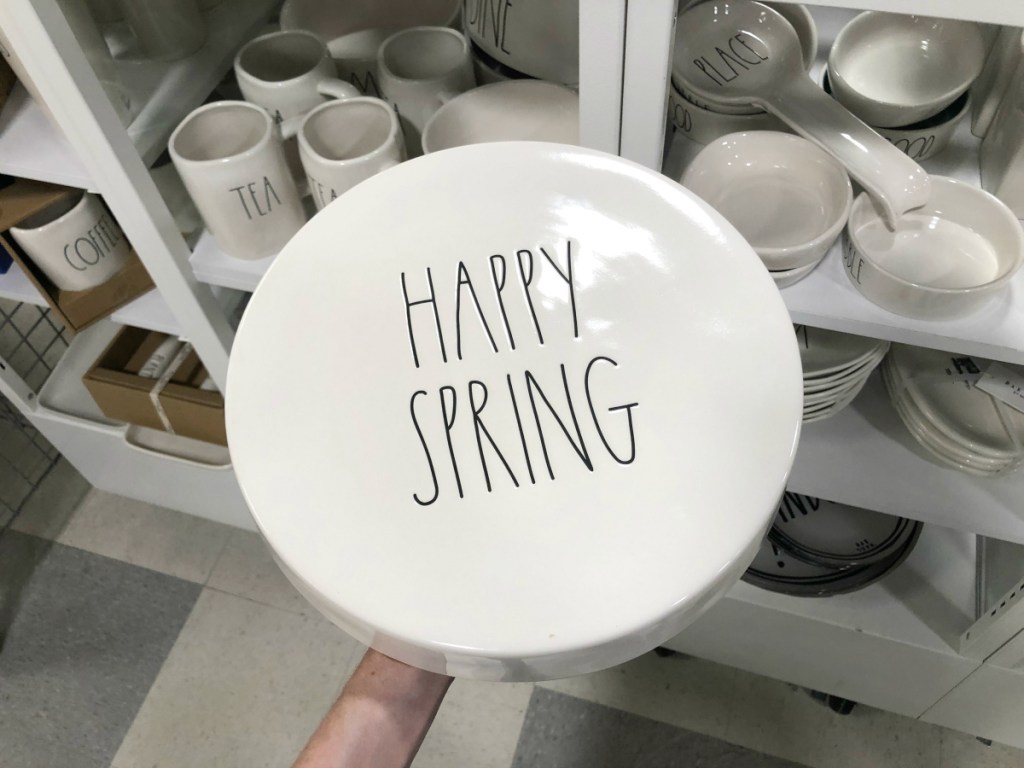 Rae Dunn 10″ Happy Spring Cake Stand
Retail price: $35
Your price: $19.99
🏷 Discount: 43% off
---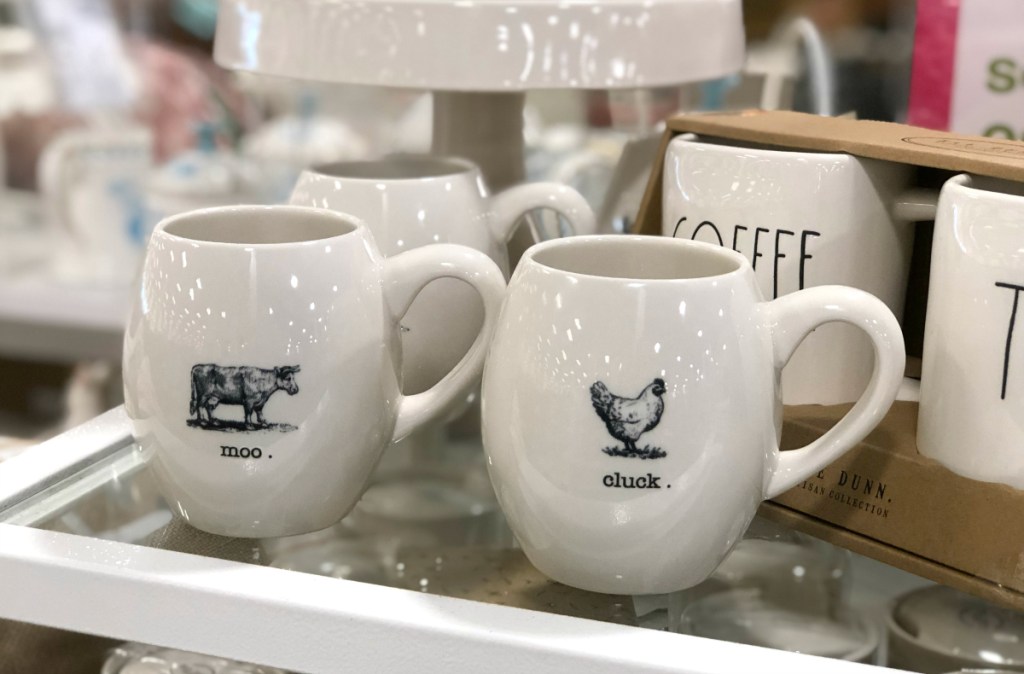 Rae Dunn Mugs (various styles)
Retail price: $10
Your price: $5.99
🏷 Discount: 40% off
---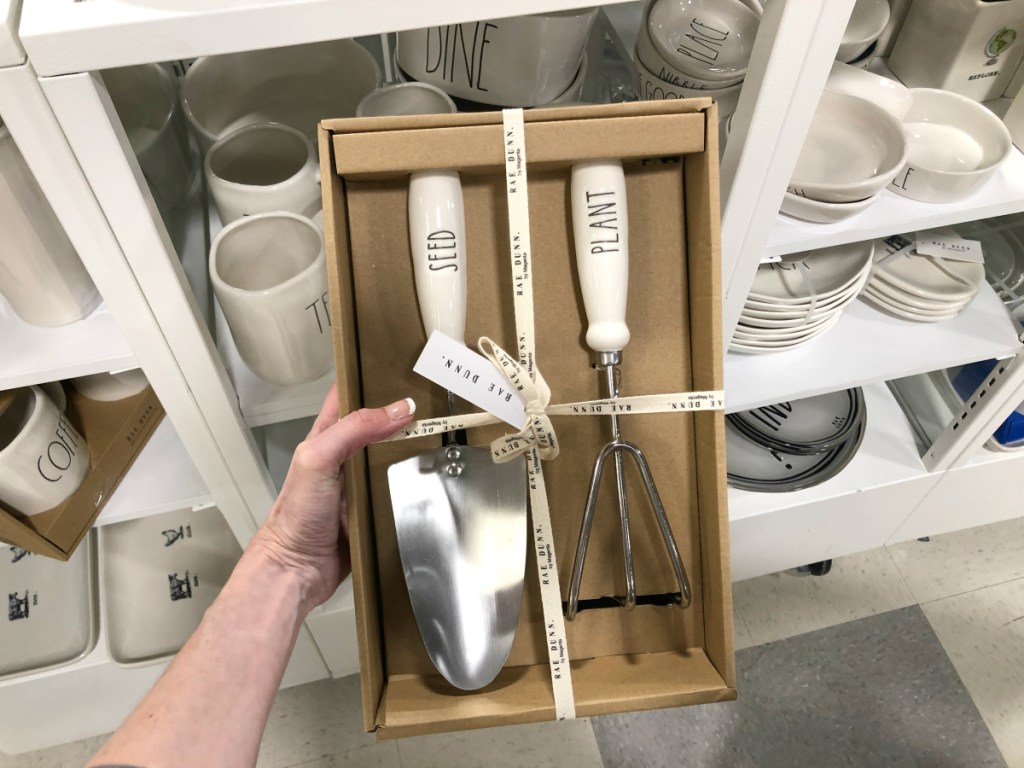 Rae Dunn "Seed" and "Plant" Trowel & Rake Tool Set
Retail price: $24
Your price: $14.99
🏷 Discount: 38% off
---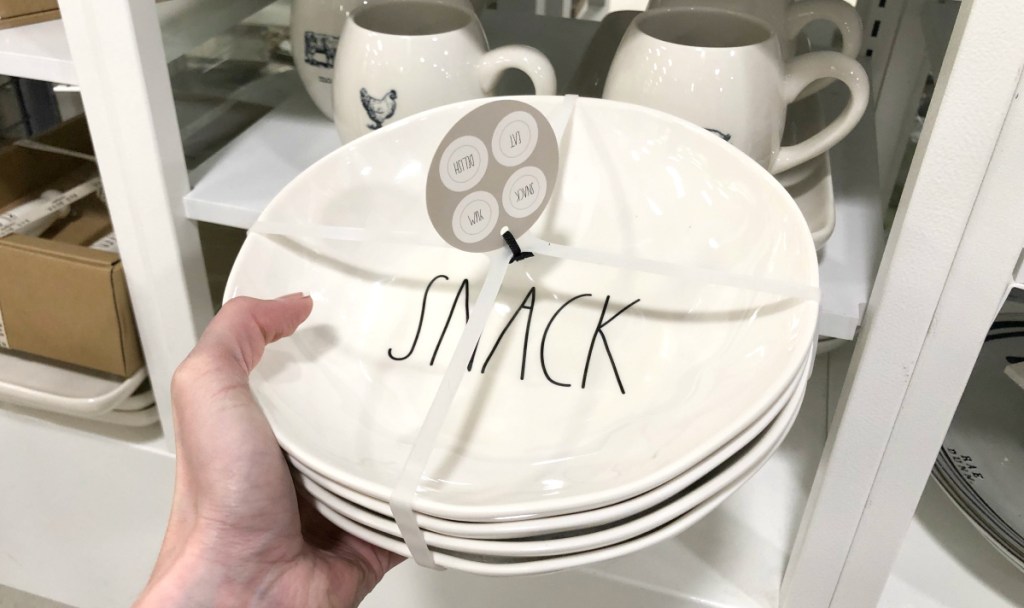 Rae Dunn 4-Piece Set Melamine Pasta Bowls – Snack, Yum, Eat, Delish
Retail price: $35
Your price: $24.99
🏷 Discount: 29% off
---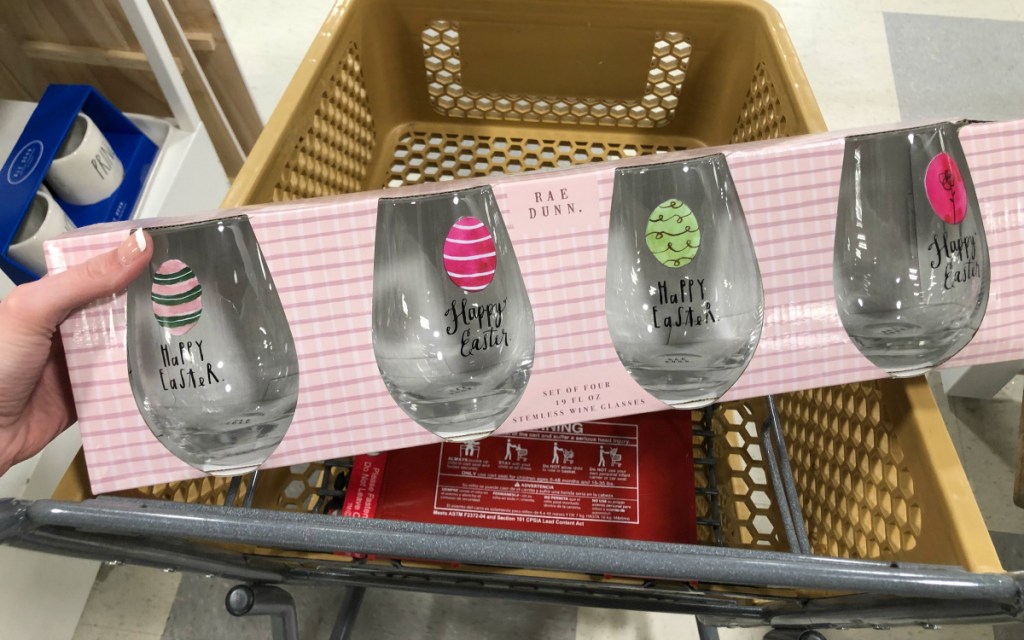 Rae Dunn "Happy Easter" Stemless Wine Glasses (Set of 4)
Retail price: $20
Your price: $14.99
🏷 Discount: 25% off
---