Got Air? These Low Maintenance Plants are for YOU!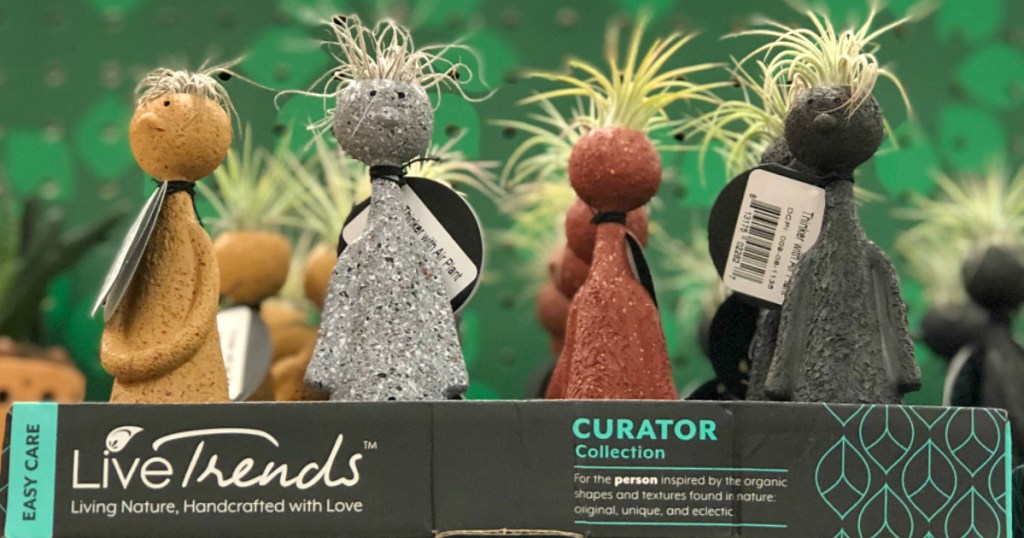 Spark up a conversation with Air Plants!
Have you heard of Air Plants? Formally called Tillandsia, these low maintenance plants grow without dirt and get the majority of their nutrients right from the air – hence the "Air Plants" name. Pretty cool, right?! Plus, they require very little up-keep 🙌🏻, and are a nice green addition to brighten any space, regardless of the season!
A few tips: Air plants should not be placed in soil, and they love bright, indirect sunlight, or artificial light. They also require good air circulation and should be watered every 1-2 weeks, depending on the size. To water, just place the plants in the sink and lightly rinse each plant, leaving them in the sink overnight to drain. That's it!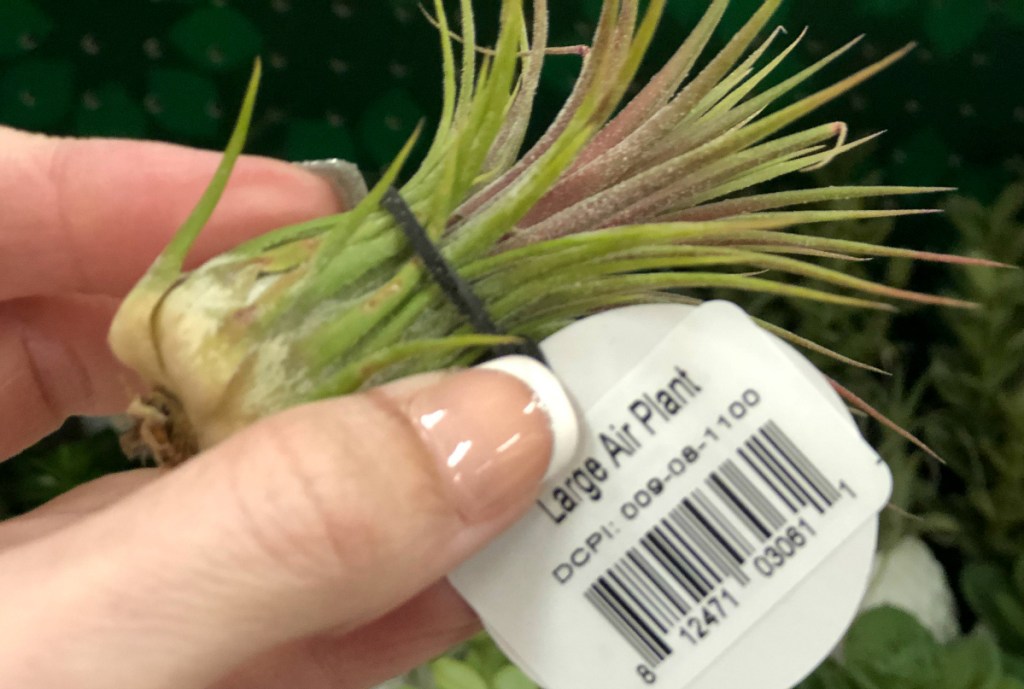 Even better, you can find these unique plants at your local Target available both online and in store. Wouldn't these little plants make a fun addition to your home, bedroom, or office space (they're sure to be a conversation starter!)? 😍 Not to mention that they would make an awesome and affordable housewarming gift!
Want more savings while shopping at Target? Sign up to become a Target REDcard holder and you'll get an extra 5% off your purchases! Yes, please!
---
Watch for these fun Air Plants at Target!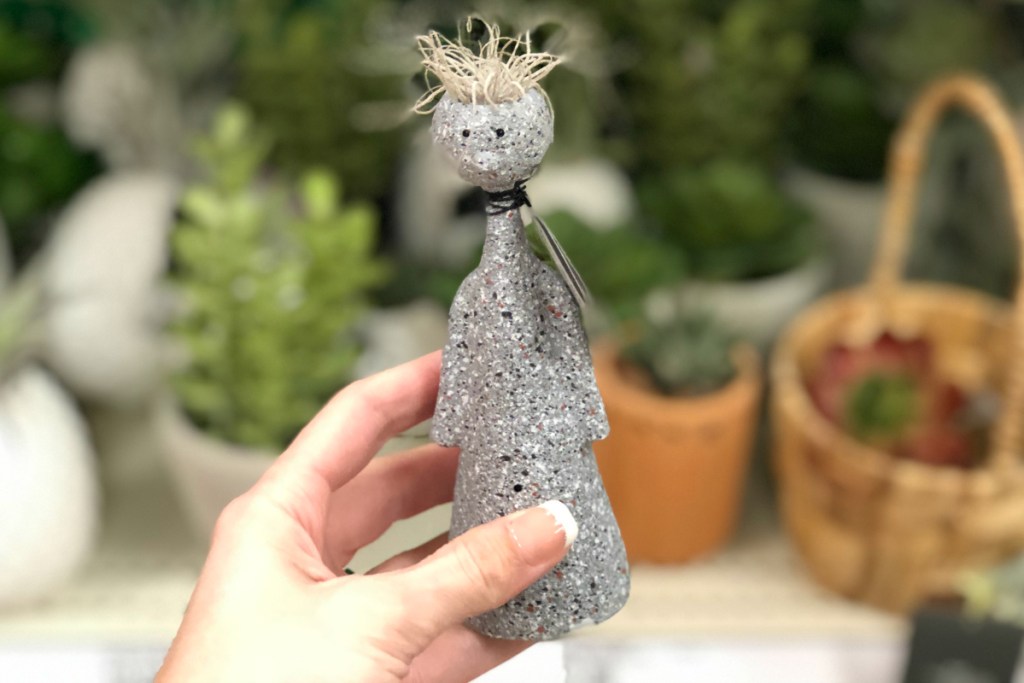 Only $5.99
Add unique charm to any space with a whimsical Thinker from LiveTrends. Standing 7″ tall, each lightweight figure is hand-topped with a sprig of hardy living tillandsia. Available in four distinct poses and earth tones to complement any style decor. These little planters are easy to care for and sure to spark conversation, and contemplation.
---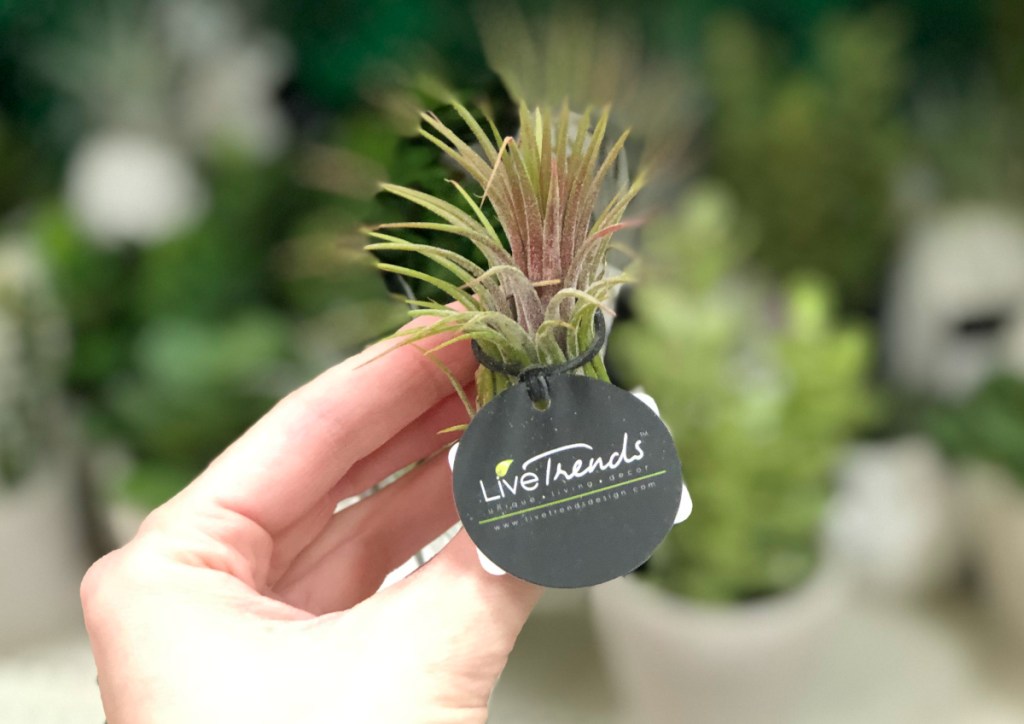 Only $7.99
Add a burst of life and style to your space with a Large Tillandsia from LiveTrends. These easy-care air plants pop inside cups, bowls and ornaments to create effortless living decor that complements any area. Like any living being, each plant is unique, yet all are beautiful in their own way.
---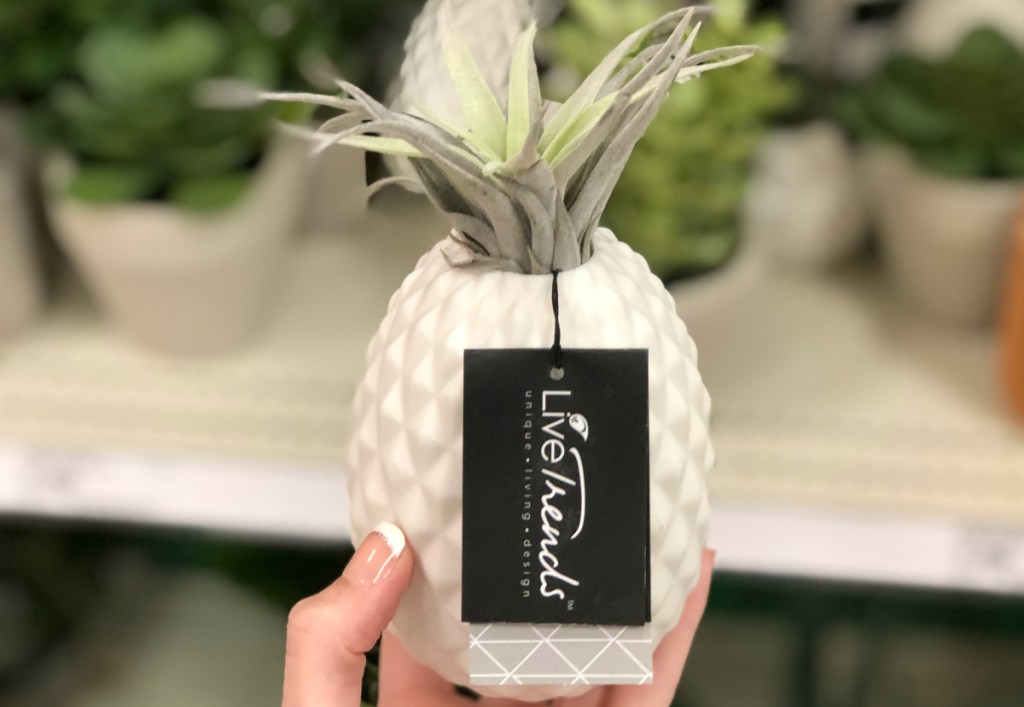 Only $12.99
The Ananas by LiveTrends brings warmth and sophistication to any room or office. The pineapple, a Southern symbol for hospitality, is given the modern design treatment for this sleek vase, which is topped with hardy, hand-planted Tillandsia (air plant). At just 8″ tall, this chic piece of living decor brings big style even to small spaces, and is as easy to care for as it is to admire.
---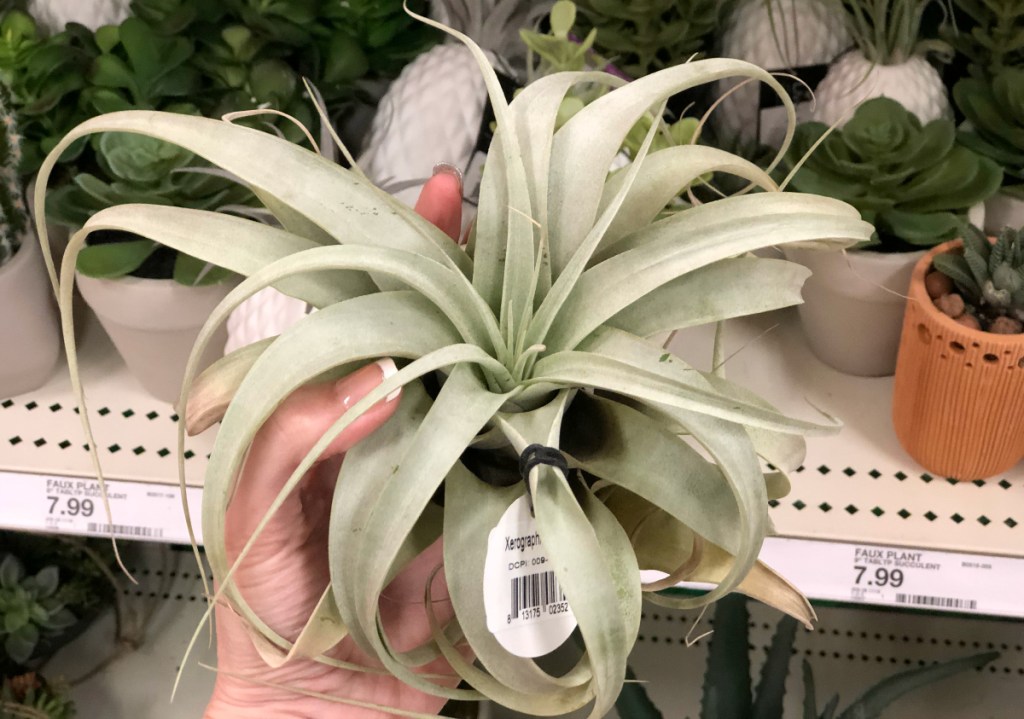 Only $19.99
The gorgeous Tillandsia Xerographic air plant from LiveTrends adds drama, life, and elegance to any space. With strong silvery leaves that seem to flow through the air, Xerographica makes a stunning addition to ornaments, cups and bowls, or a show-stopping statement on its own. This beauty is surprisingly easy to care for – a light misting every few weeks will keep it alive and thriving.
---