Watch for New Rae Dunn Kitchen Items at T.J.Maxx & HomeGoods (Many Priced Under $10)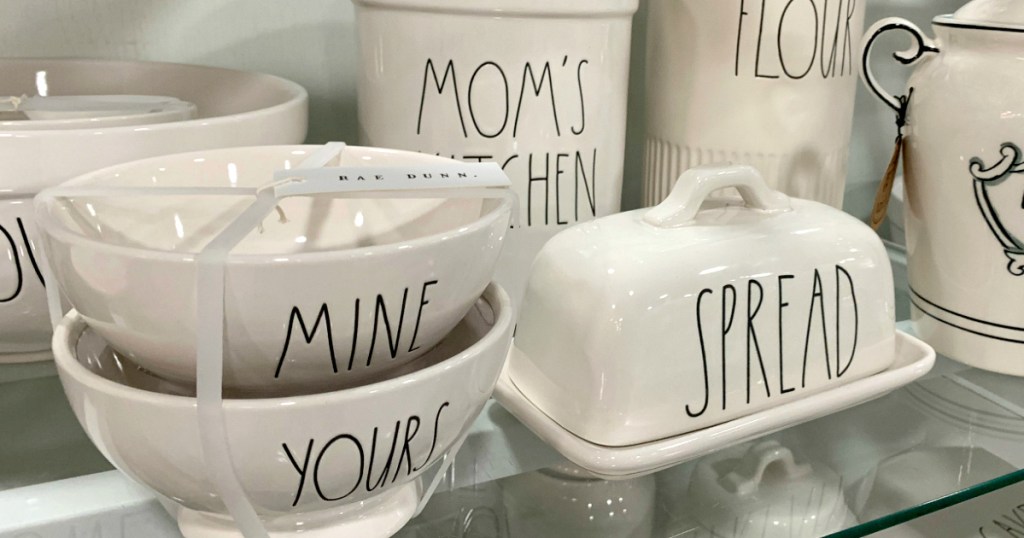 We love Rae Dunn!
If you're planning a trip to T.J. Maxx, HomeGoods, or Marshalls soon, you'll definitely want to watch for lots of new Rae Dunn items hitting the shelves – many priced at $10 or less!
Selection tends to go fast and may vary by location, so if you happen to spot items from this popular brand, grab them while you can! These items would make great Mother's Day or housewarming gifts, too!
Here are a few new Rae Dunn items we spotted…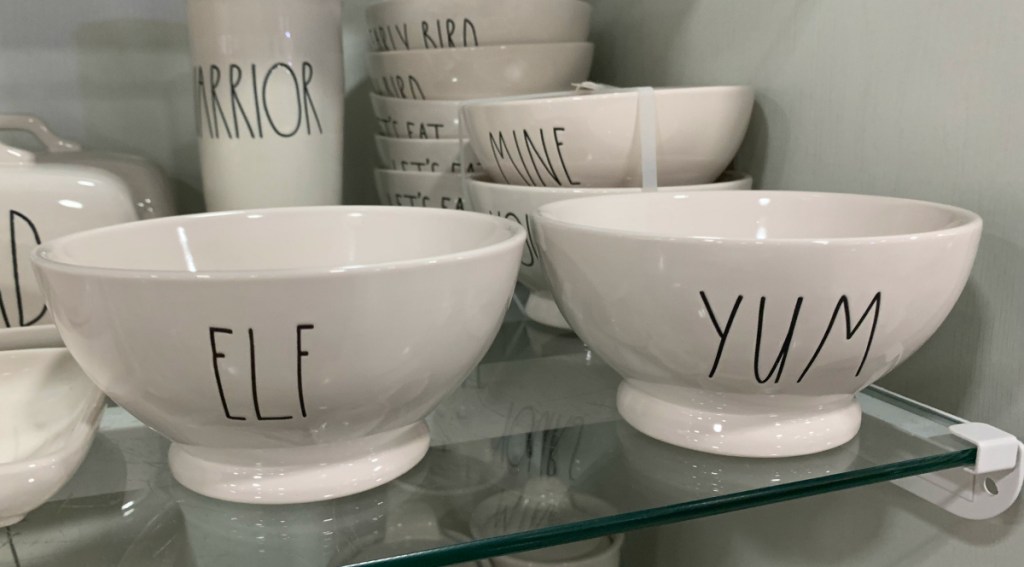 Rae Dunn Select Single Bowls
Just $5.99 (regularly $10)
---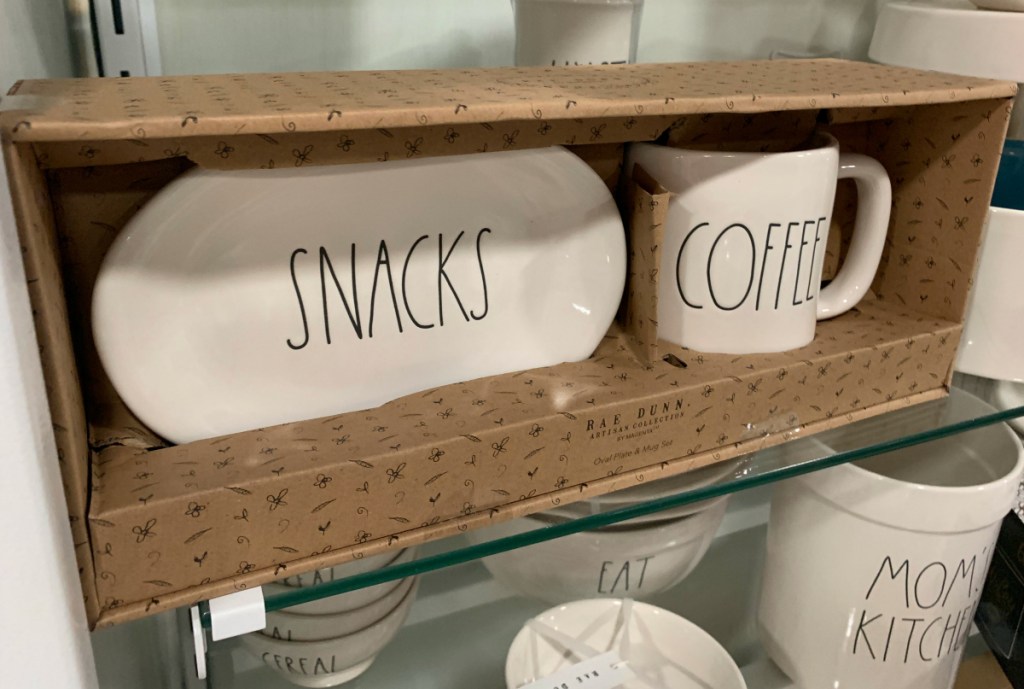 Rae Dunn Oval Plate & Mug Set
Just $9.99 (regularly $18)
---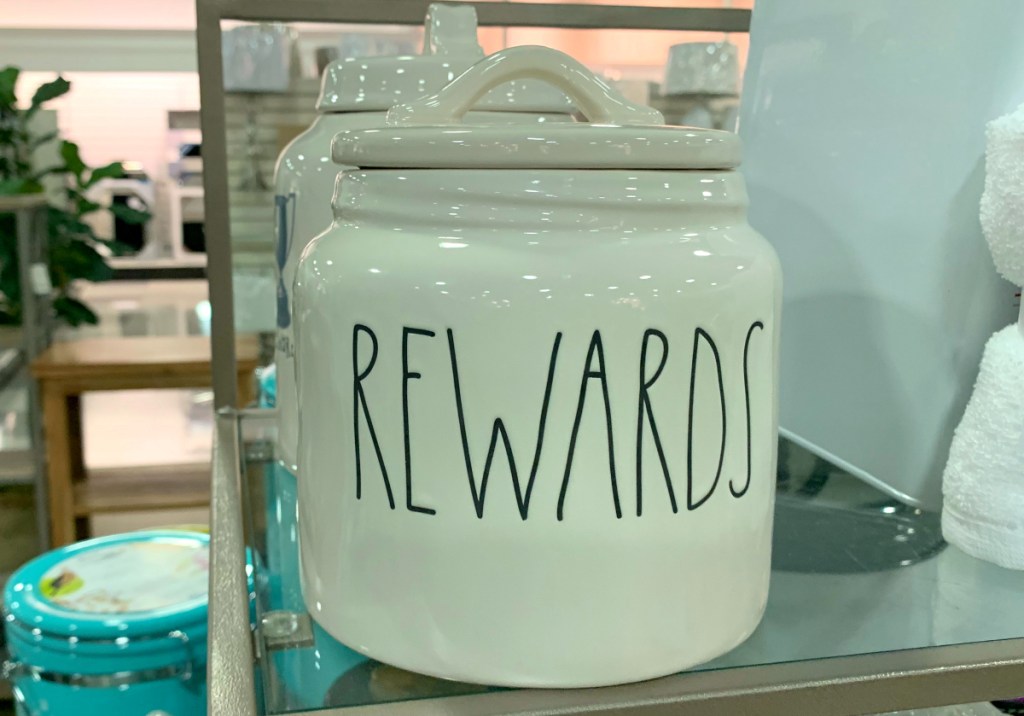 Rae Dunn Rewards Jar
Just $9.99 (regularly $16)
---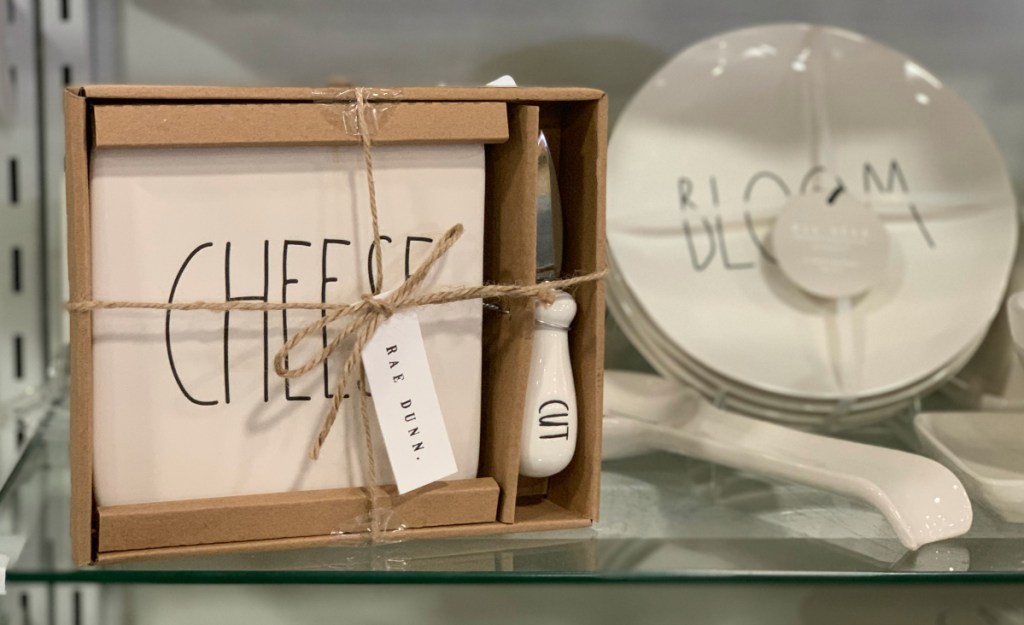 Rae Dunn Cut/Cheese Gift Set
Just $12.99 (regularly $24)
---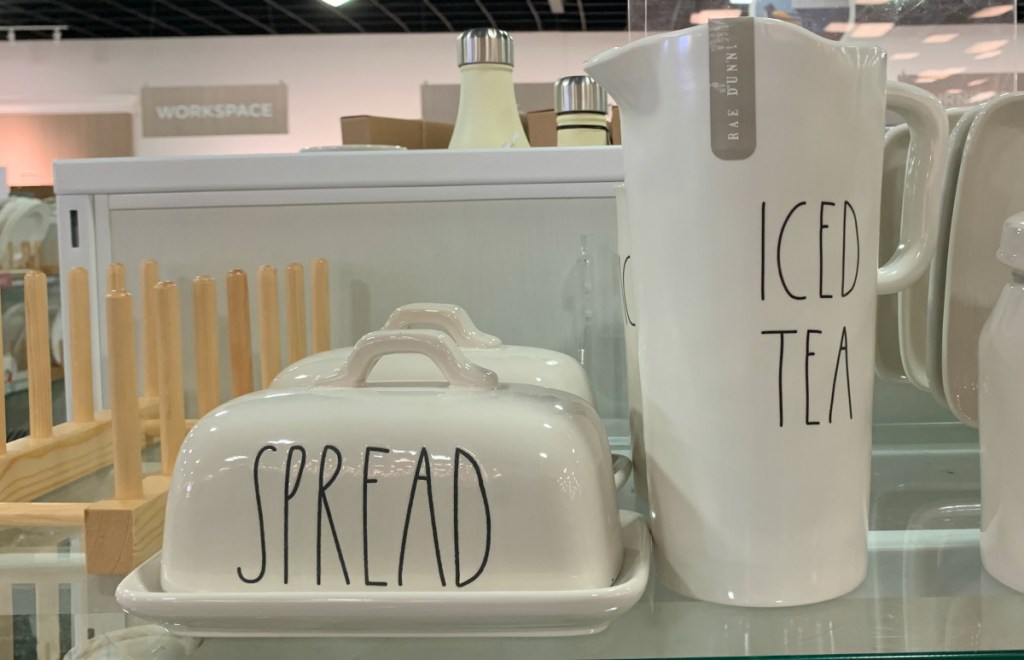 Rae Dunn "Spread" Butter Dish
Just $12.99 (regularly $20)
---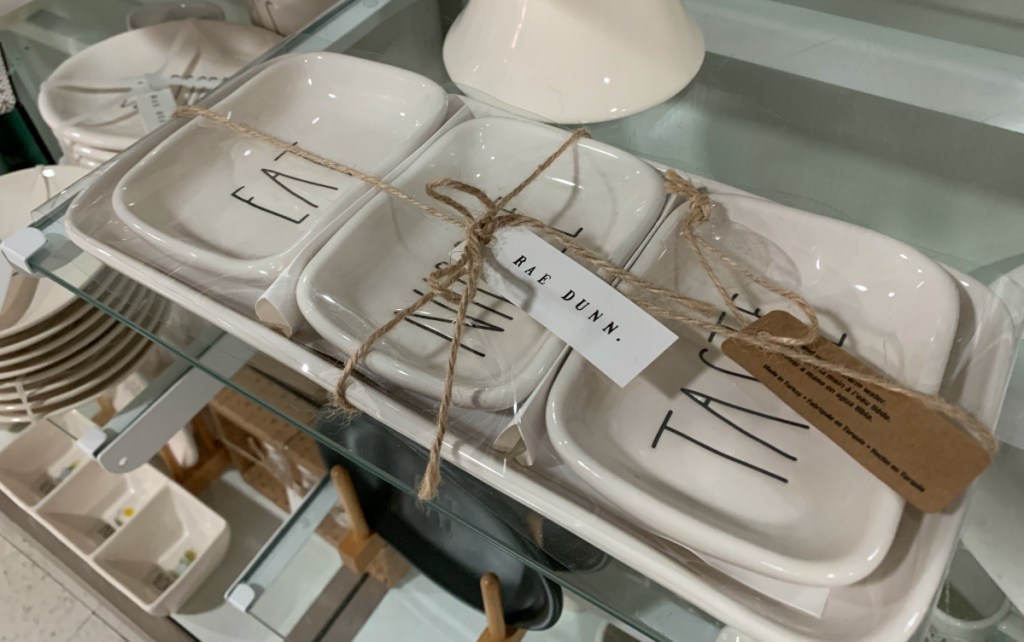 Rae Dunn Eat, Nibble, Taste Set
Just $16.99 (regularly $28)
---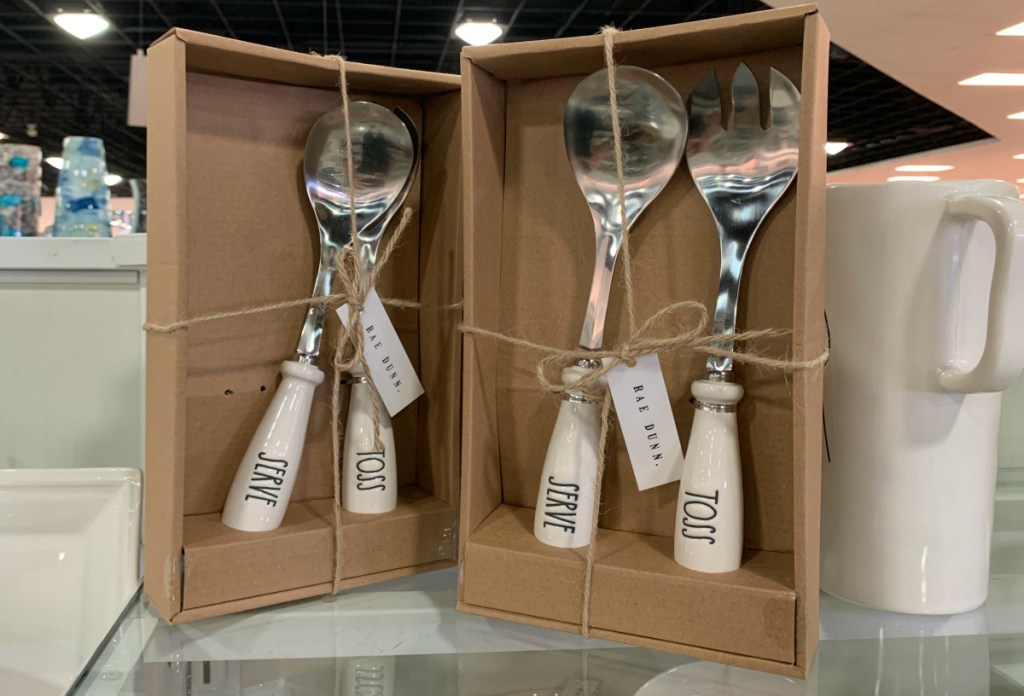 Rae Dunn Serve & Toss Set
Just $19.99 (regularly $38)
---