This Modern Green Lawn Countertop Drying Rack is Functional & Fun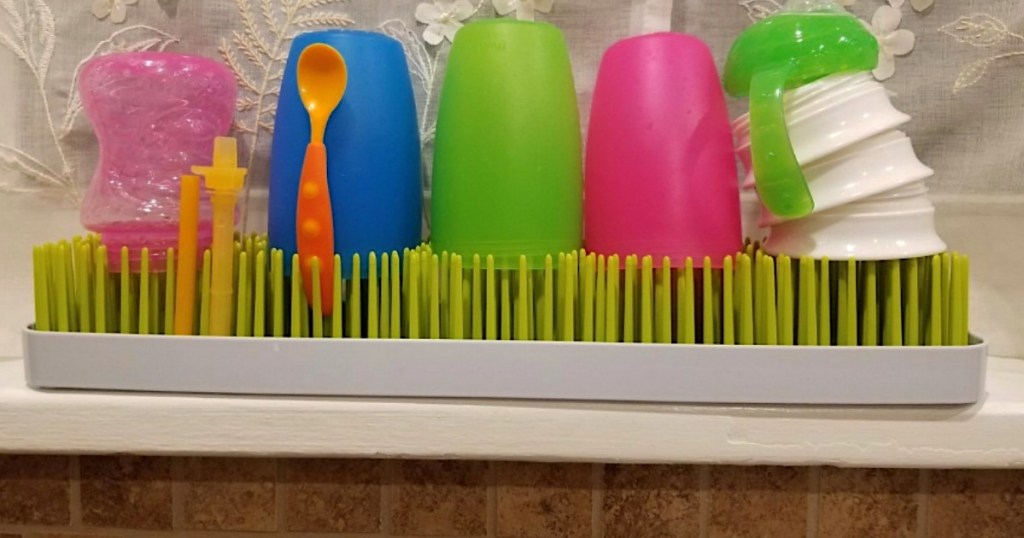 How fun is this modern drying rack?!
As many of you know, we love kitchen gadgets here at Hip2BeHome… especially ones that help us with the dreaded task of cleaning dishes! From this magical cleaning brush to this super cool roll-up kitchen drying mat – and now we are sharing this unique drying rack.
Just head to Amazon or Target where you can grab this highly rated Boon Lawn Countertop Drying Rack for just $17 (regularly $24.99).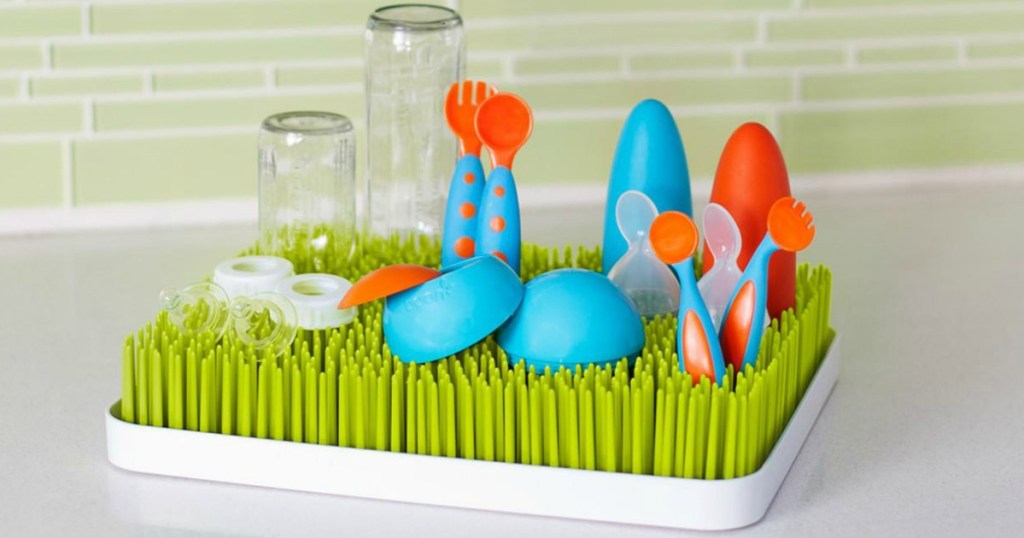 The flexible grass blades on this fun drying rack hold all your just-washed dishes. This works to dry items of all shapes and sizes. Easily holds items upright for drying while excess water collects in bottom tray. The two-piece design makes it super easy to clean, too!
Check out this 5-star review:
Boon Lawn was spot on when inventing this bottle drying rack. I love all of the different feature designs.

1. I love the "grass." Anything you put in it it will stay. The spikes hold everything in the exact place you lay them which is perfect

2. It is easy to clean. I wash and wipe out the white tray very often. All of the water goes here. Super easy to dump in the sink and clean. Then it is ready for use again. I soak the "grass" portion and it cleans very well.

3. It is so cute! I love the look of it. It is not bulky and does not take up too much room!

I give this product a 100%!!! SUPER Product!!! Very well thought out! No disappointment.
---