This Couple Created an Amazing DIY Bookshelf That is Beyond Pinterest-Worthy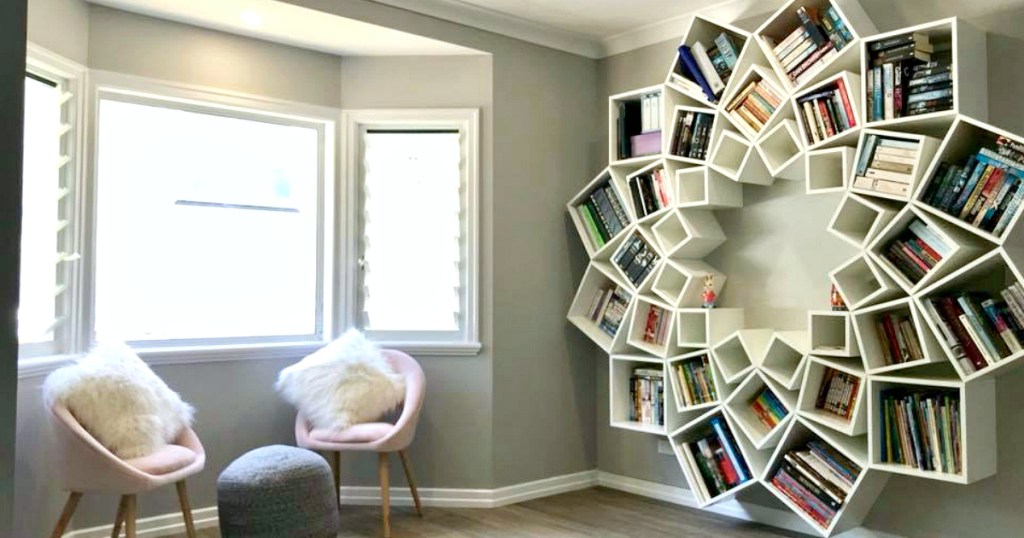 This bookshelf is eye candy!
Jessica and Sinclair are two ordinary parents from Australia who love browsing on Pinterest for inspiration and home ideas 🏠 – just like many of us! 🙋🏼‍♀️ But when this couple stumbled upon a photo of a unique bookshelf, they were immediately inspired and knew they had to give it a try themselves.
Jessica works in education and Sinclair is a builder, so they are always up for learning and implementing new things, especially when it comes to DIY home projects. In fact, here's what Jessica said when she showed her husband the idea…
"When I showed Sinclair, he almost had a heart attack. We knew we had to try it."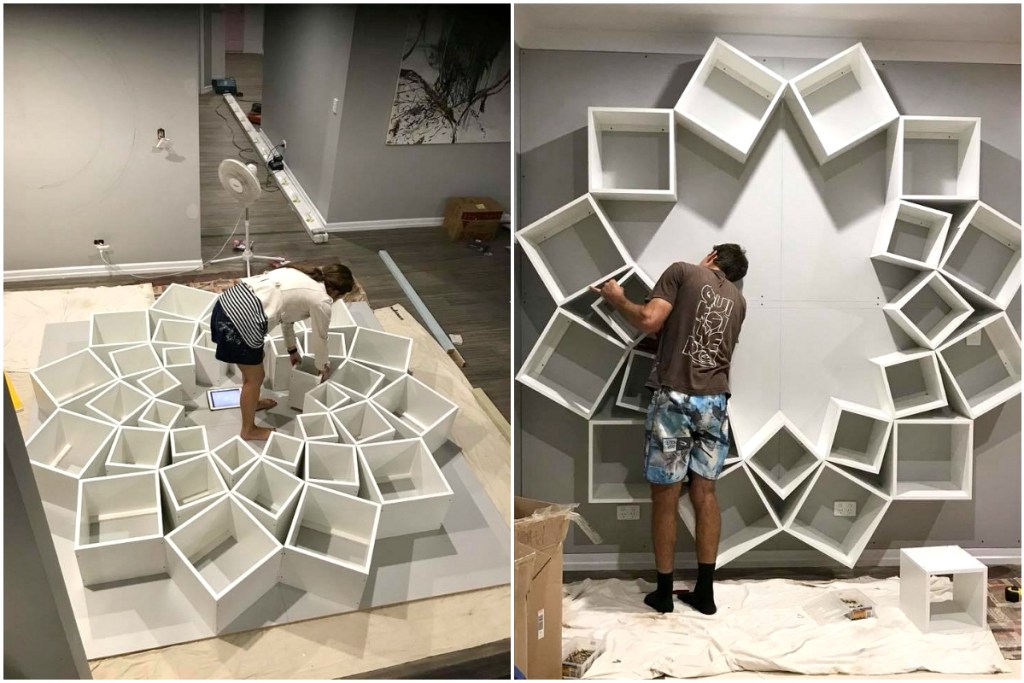 So, with the help of a graphic artist teacher that Jessica knew, they measured out the dimensions for the project and ordered $900 custom-made panels from Aussie Cut. 😱
They arranged the panels into boxes according to the Pinterest picture they saw – and then the building adventure began! After 16 hours, the couple finished the bookshelf project.
"We started making all the boxes, and Sinclair created a fake MDF wall so we could draw the boxes in the right places. Then, we had to fix the wall onto our normal studded wall, and then we screwed the boxes onto the MDF wall."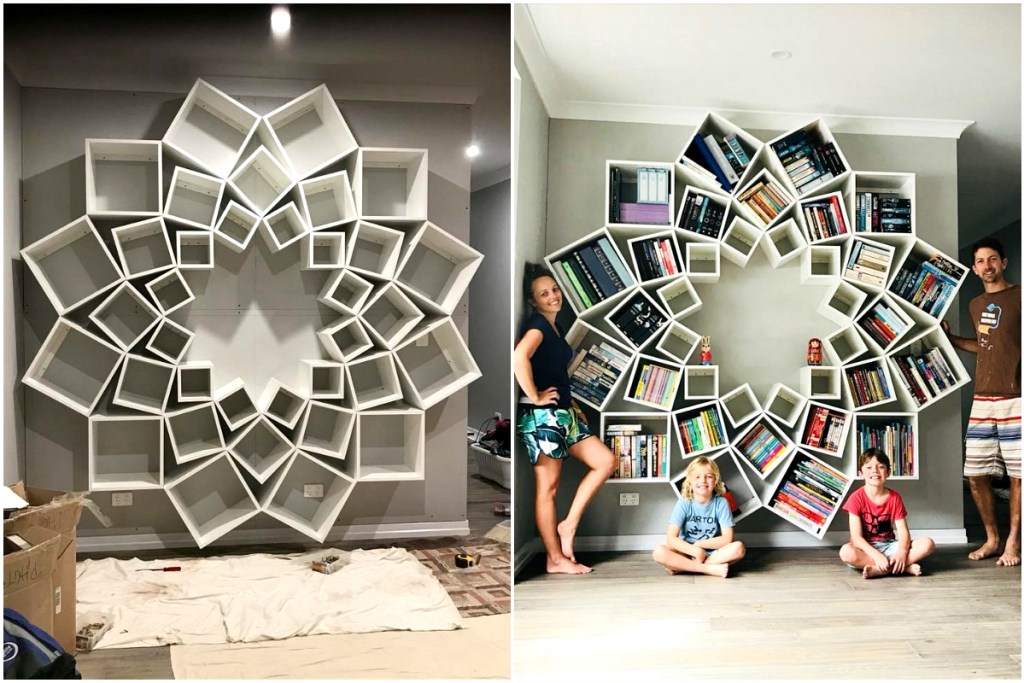 …and we think it turned out amazing! 🤩 If you too are inspired by this couple's amazing bookshelf project, be sure to check out their Facebook page (Jess & Sinclair For The Block) for more details (pssst… don't forget to "like" Hip2BeHome while you're there!).
"It was a huge process. But it was so worth it. All good things take time. You need to make sure you take that time, refrain from rushing and don't cut corners."
What do you think? Would YOU pay $900 for a bookshelf like this?
---