Sit Back and Relax With a Cozy Swing Chair (And They're on Sale Up to 54% Off!)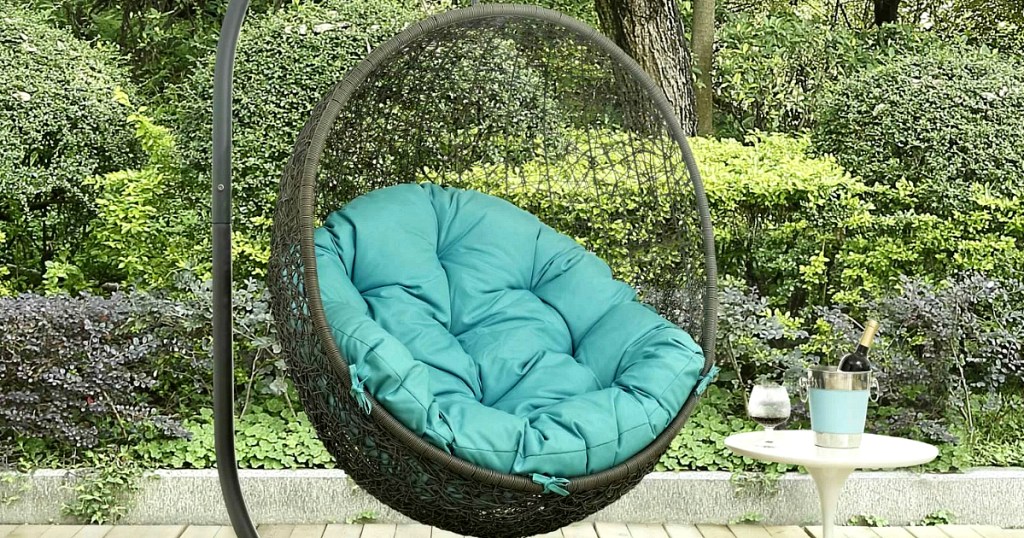 If you are looking for a unique and fun way to relax in your backyard, swing chairs are a great option! They're easy to hang on your porch or patio AND you can even hang them from a stand if you want to be able to move them wherever you'd like. And guess what? Wayfair.com is currently having a sale on select highly rated swing chairs!
Here are just a few deals we spotted…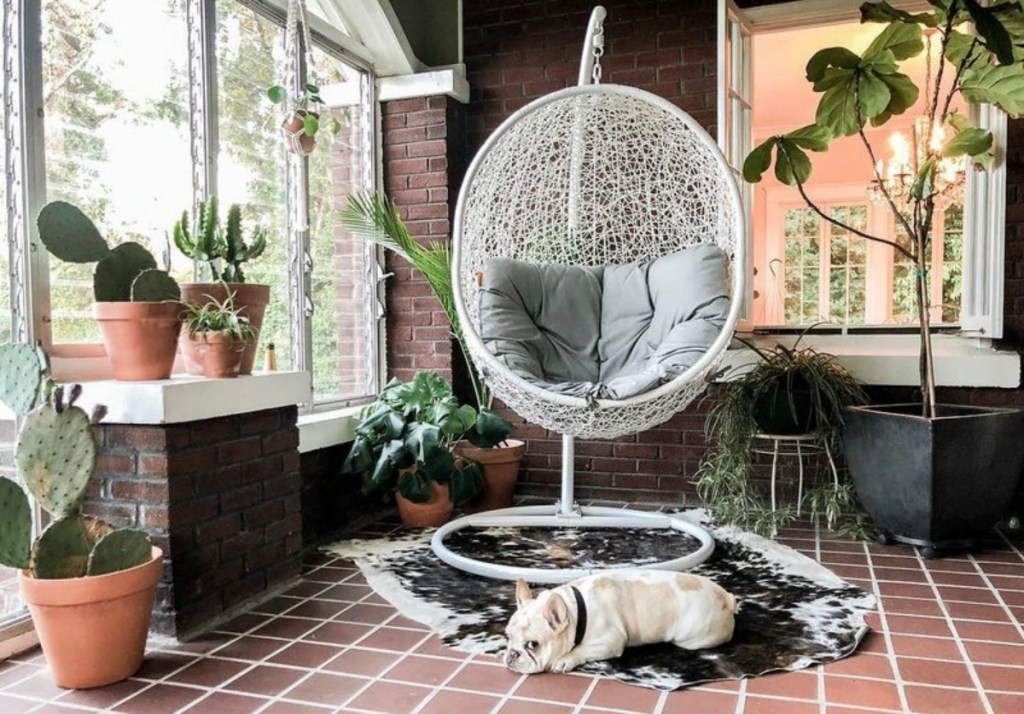 Mercury Row Valletta Swing Chair with Stand
Regular price: $1,144.50
Sale price: $526.98
Discount: 54% off
With a shape evocative of birds' nests, this swing chair features a base of woven synthetic rattan for a weather-resistant touch. The included cushion is woven of polyester, and features a polyester filling as well, making it fade resistant. The included stand allows you to set this piece up wherever you like.
---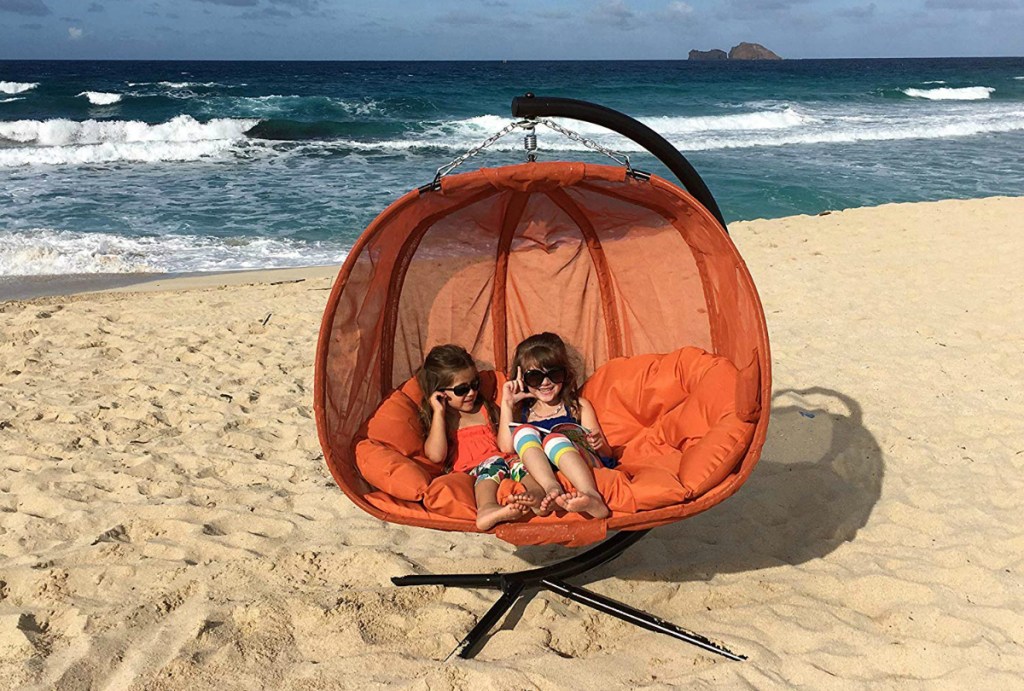 Flowerhouse Pumpkin DOUBLE Swing Chair with Stand – Orange or Red
Regular price: $499.99
Sale price: $293.39
Discount: 41% off
This Stylish Hanging Chair adds an eye-catching design and a comfortable place to stop and enjoy all your beautiful garden labors! Arrives in one manageable box with both chair and stand included.
---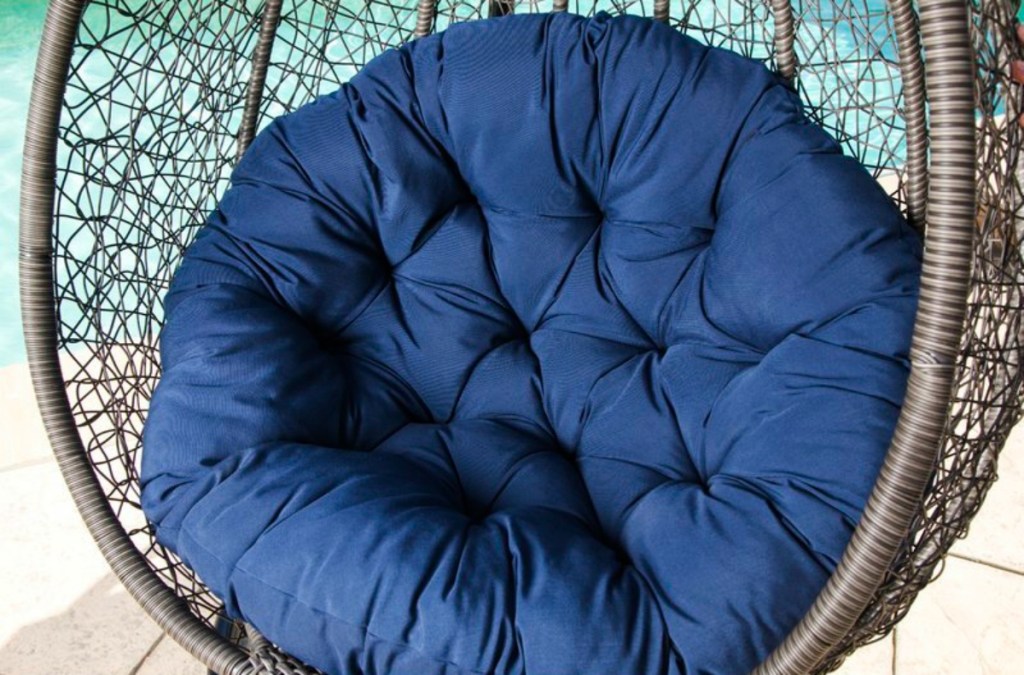 World Menagerie Ghazali Swing Chair with Stand – Navy
Regular price: $889.16
Sale price: $489.99 shipped
Discount: 45% off
Bring new life to your outdoor living space with this trendy Ghazali Swing Chair with Stand, built with deep-brown wicker around a sturdy powder-coated frame. A comfortable cushion completes the piece.
---
Don't Miss These Top 5 Rattan Egg Chairs for the Lowest Prices!