We Found Affordable, 5-Star Rated Stainless Steel Viking Cookware at Sam's Club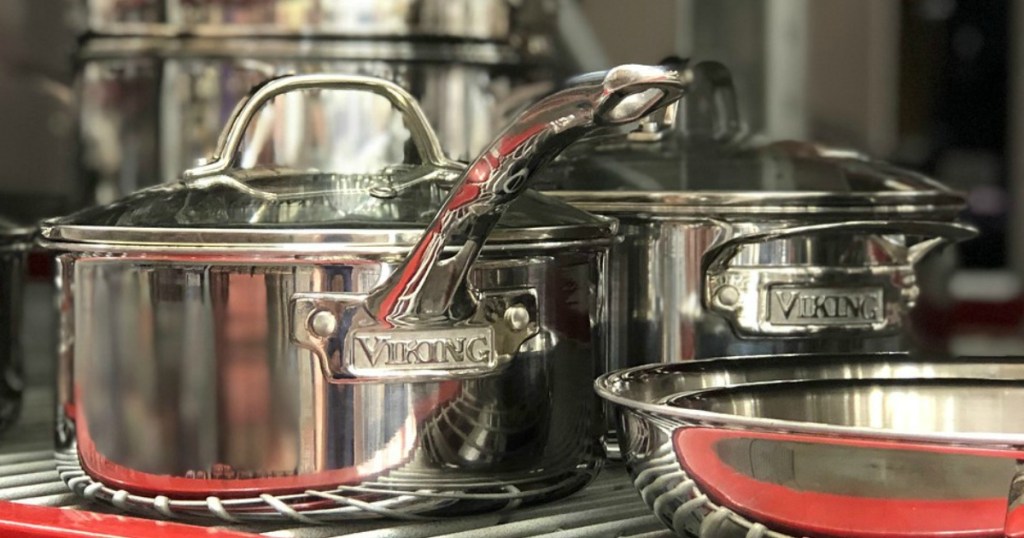 Looking for high-quality cookware?
Viking is well-known for its professional-grade residential appliances, but did you know they also make gorgeous, professional-quality cookware?
And right now, you can score a Viking 13-Piece Tri-Ply Cookware Set at Sam's Club for just $249.98. We found similar sets selling for nearly $500!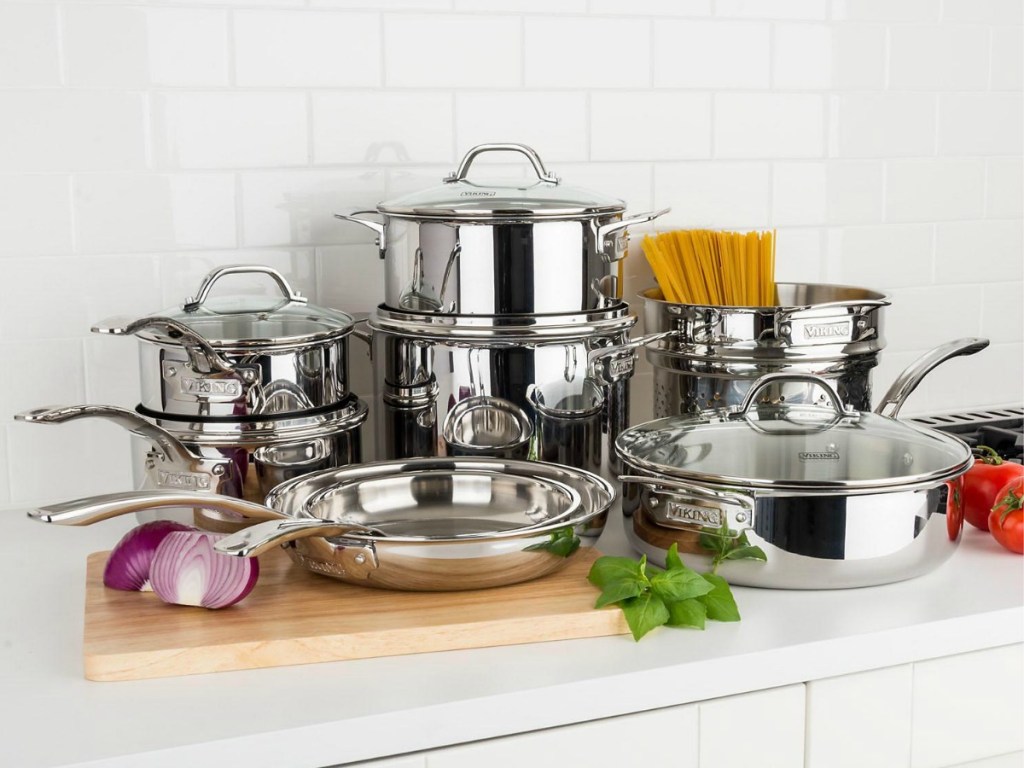 This Viking Stainless Steel Cookware Set includes:
8-quart Stock Pot and Lid
Pasta Insert
4-quart Soup Pot and Lid
5.25-quart Casserole with Helper Handle and Lid
3-quart Sauce Pan and Lid
2.25-quart Sauce Pan and Lid
10″ fry pan
8″ fry pan
Each pan comes with unique ergonomic handles along with raised lid handles which allow extra space for use with a baking mitt or towel. Plus, the set is stove, oven, and grill friendly up to a whopping 600°F degrees! They are also dishwasher safe and come with a limited lifetime warranty.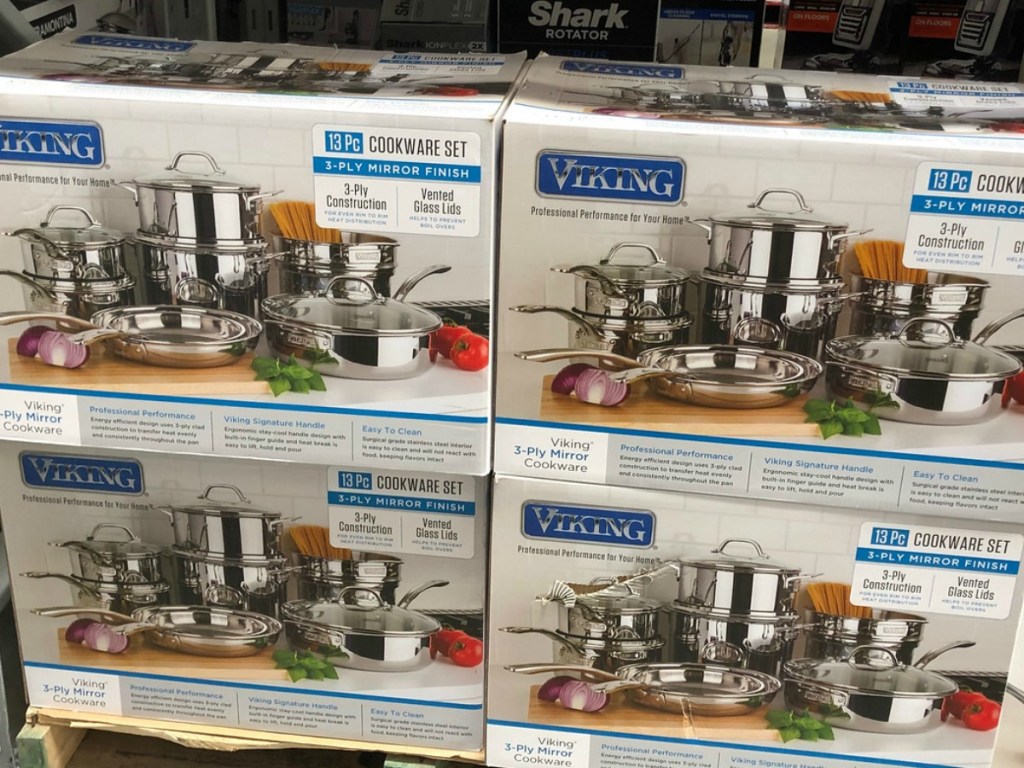 This cookware is beautifully polished to a mirror finish. An interior layer of high quality 18/10 stainless steel is surrounded by a layer of aluminum alloy, then covered with a stainless steel exterior.
The conductivity of the inner aluminum layer provides even heat distribution, while the stainless steel layers make these pans easy to clean, non-reactive, and provide efficient "rim-to-rim" cooking. Plus, the clad construction allows you to cook at lower temperatures with the same results as single-ply pans so you'll save energy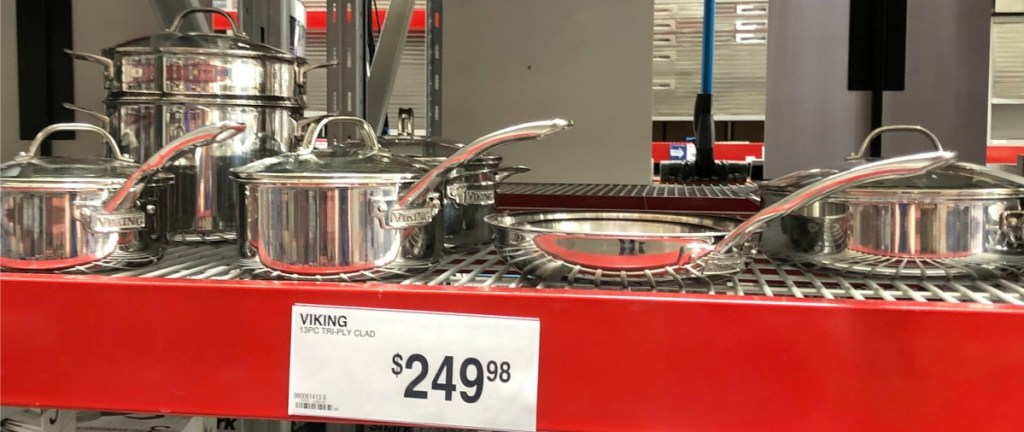 On the fence? Check out these 5-star reviews…
I bought two sets. One for us, and one as a wedding gift. You can't compare this cookware to any other sets. The finish, the weight and the look is simply the best. The results are always perfect. Once you learn how to cook with great Stainless Tri-Ply, you'll never go back to economy cookware.

---

Each piece presents like real professional cookware, worthy of the best culinary kitchens. In fact, this 13 piece set performs so well, you actually feel like a chef while using it. The design is well thought out, with double handles, built-in measuring levels and a 3-ply material that heats your food quickly and evenly. I love the vents in the lids (no more boil overs when cooking rice) and the easy cleanup it offers. I doubt I'll be needing another set of cookware for some years to come, but if I did, I would definitely repurchase this Viking set for its aesthetics, functionality and top quality.
---