Hobby Lobby's 75% Off Semi-Annual Home Sale is Still Going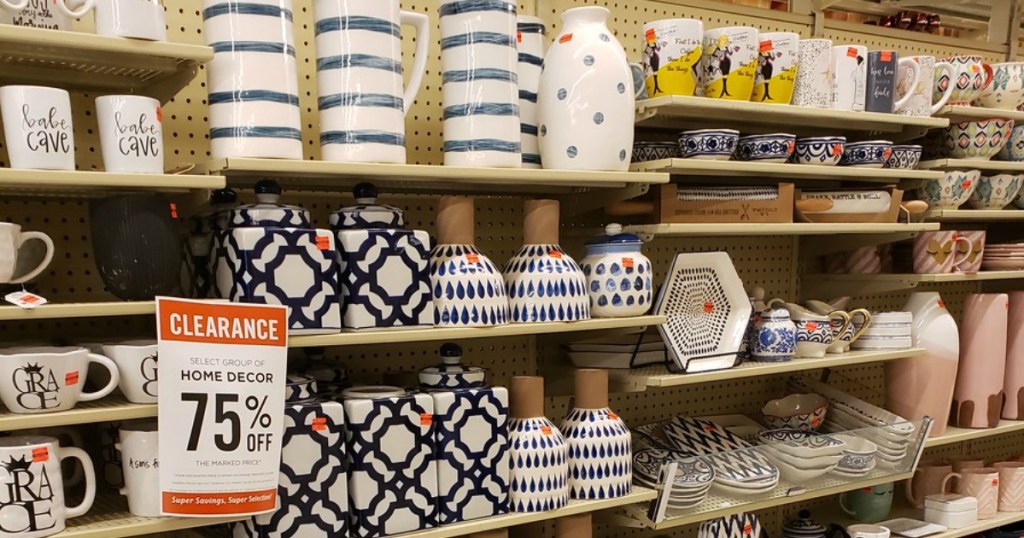 Hobby Lobby is still bringing us hot deals with their semi-annual home sale!

Spring decor at Hobby Lobby includes cute farmhouse pieces, trendy camper decor, gorgeous metalwork, and lots more! Even better, many of these items are on clearance for 75% off! Keep in mind that most of the deals are valid in-store only.
Note that items tend to go quickly, so if you are interested in shopping the sale, you'll want to plan a trip sooner than later. Also, prices and selection may vary by store.
Here are a few of the best clearance buys we spotted…
75% off Embossed White Collection
Shop the Embossed White Collection or Initial Mugs for just $3.49 and hand-sculpted mugs for just $2.24!
---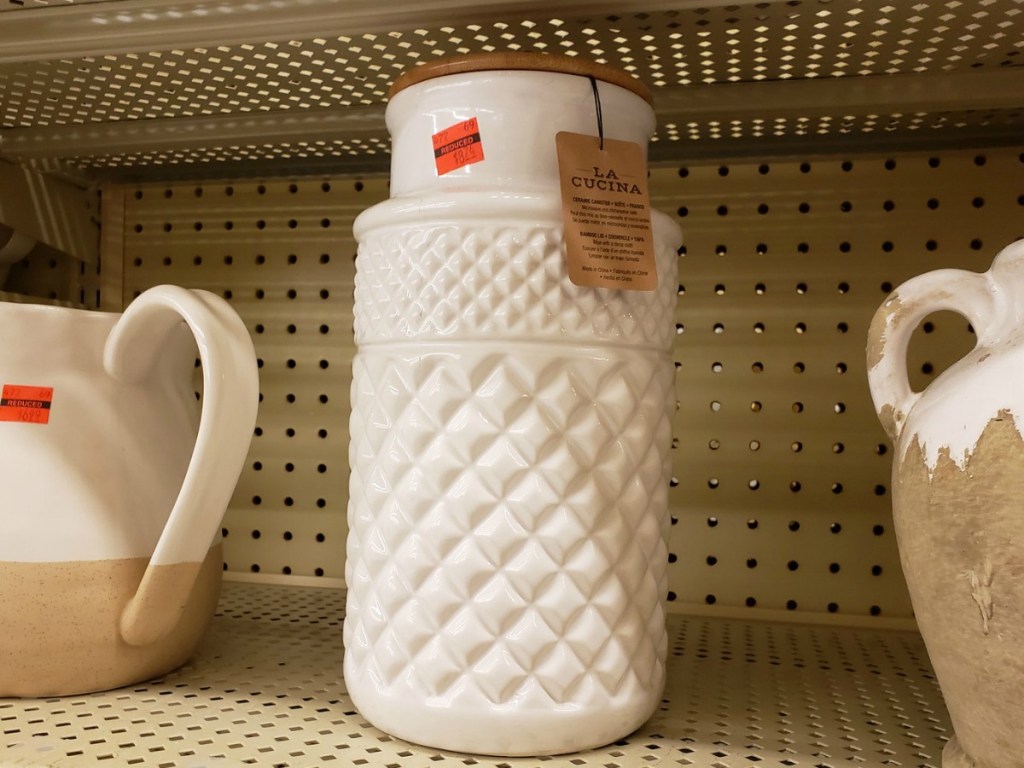 White Diamond Embossed Canister
Regular price: $32.99
Clearance price: $8.74
Discount: 75% off
---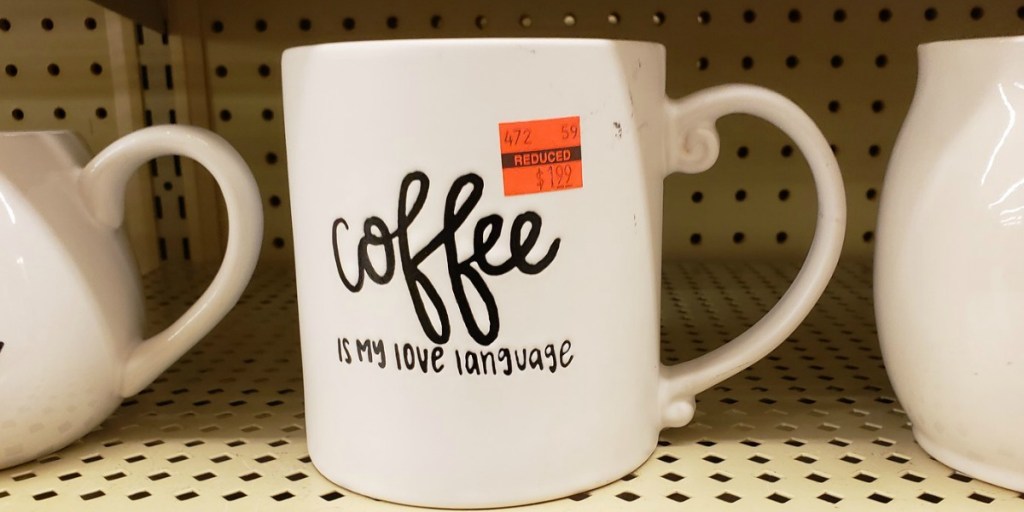 Coffee is my Love Language Mug

Regular price: $7.99
Clearance price: $1.99
Discount: 75% off
---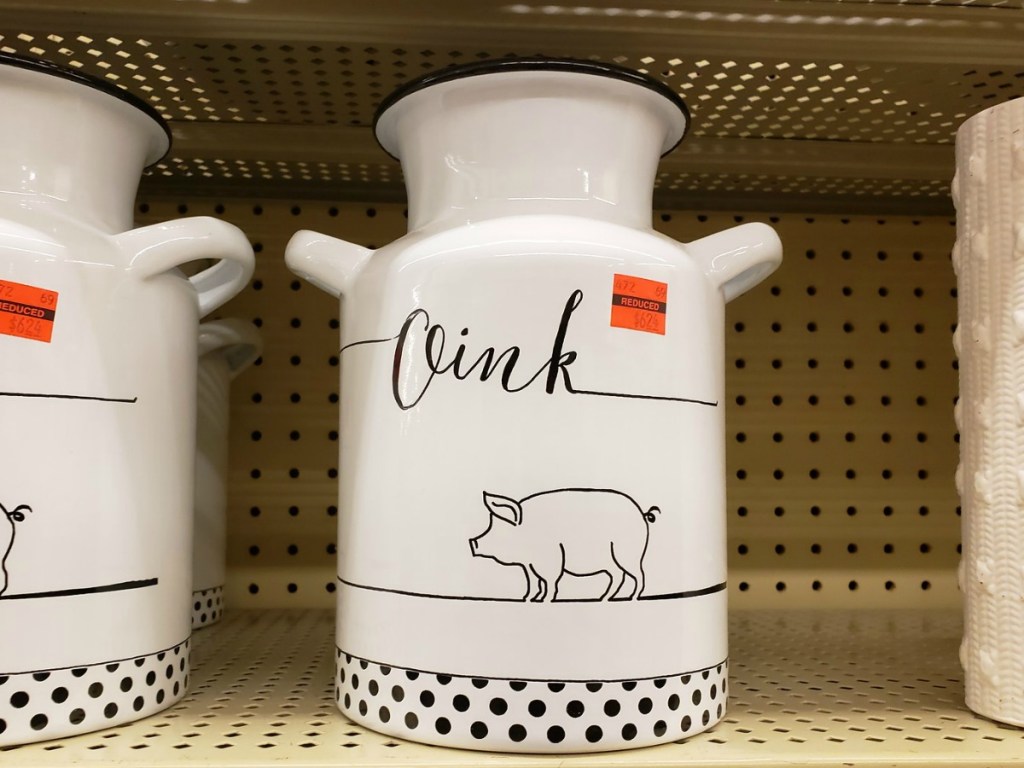 Regular price: $24.99
Clearance price: $6.24
Discount: 75% off
---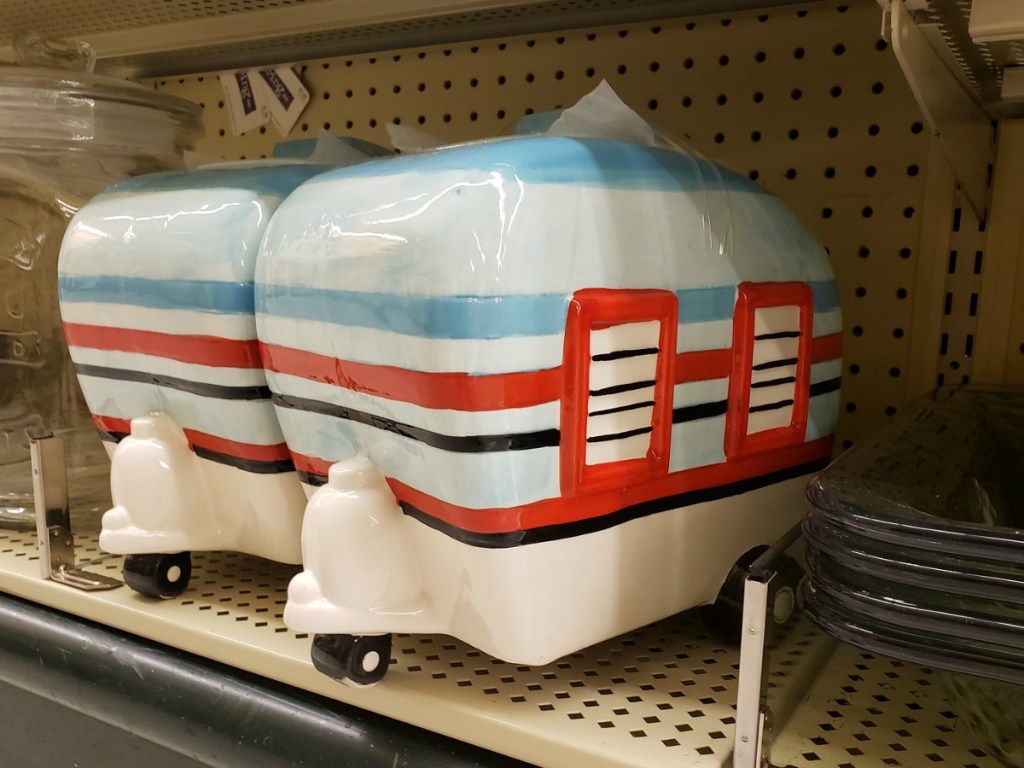 Camper Cookie Jar

Regular price: $29.99
Clearance price: $7.49
Discount: 75% off
---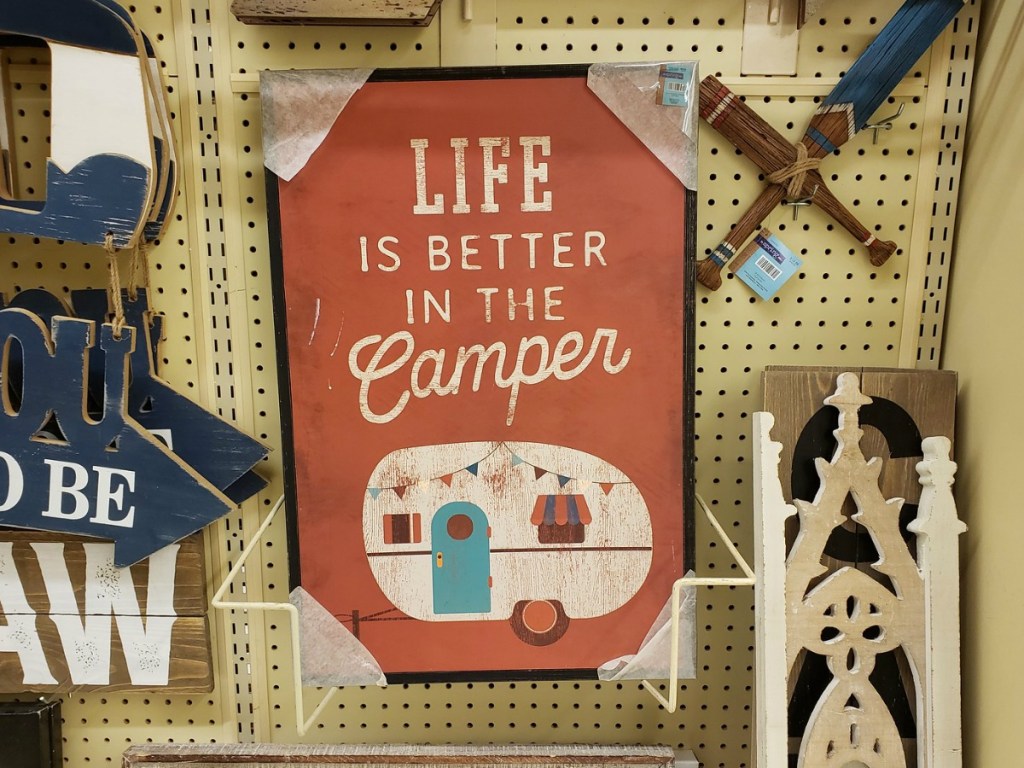 Life is Better in the Camper Wall Decor

Regular price: $29.99
Clearance price: $7.49
Discount: 75% off
---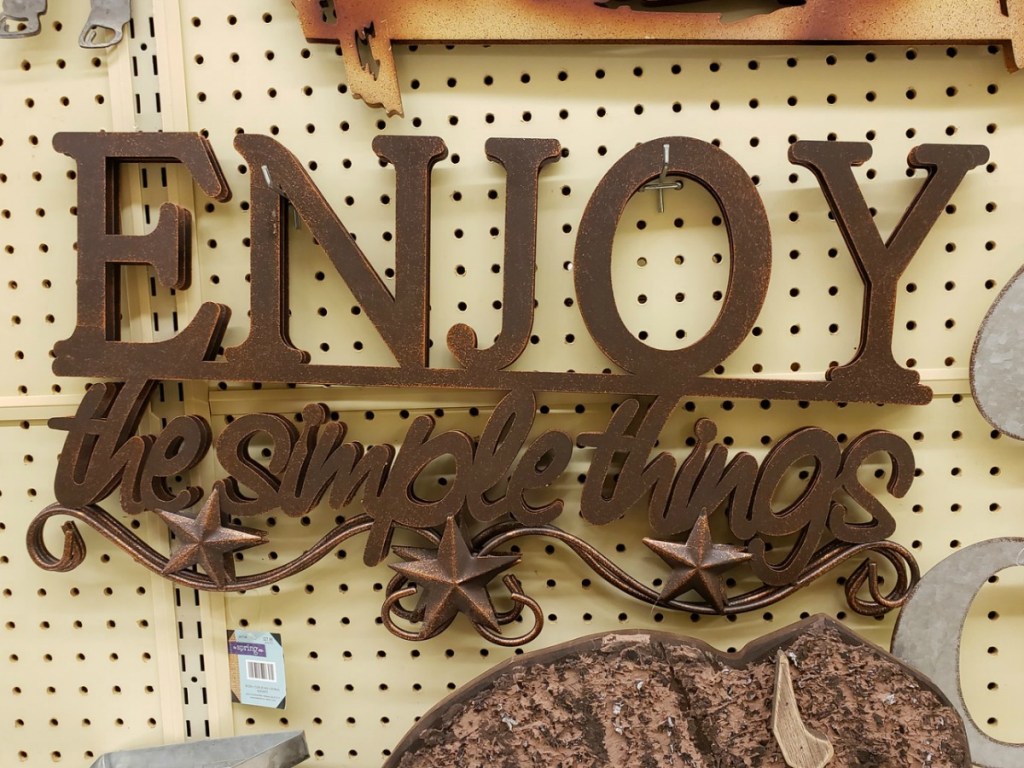 Enjoy the Simple Things Metal Sign

Regular price: $27.99
Clearance price: $6.99
Discount: 75% off
---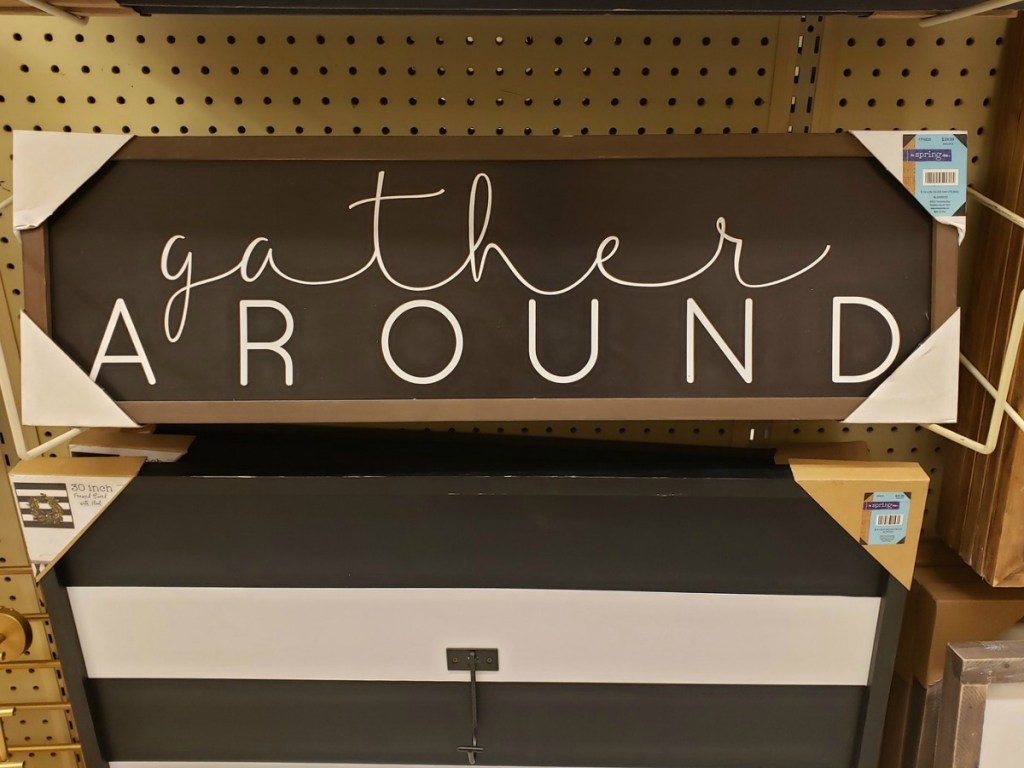 Gather Around Wall Sign

Regular price: $29.99
Clearance price: $7.49
Discount: 75% off
---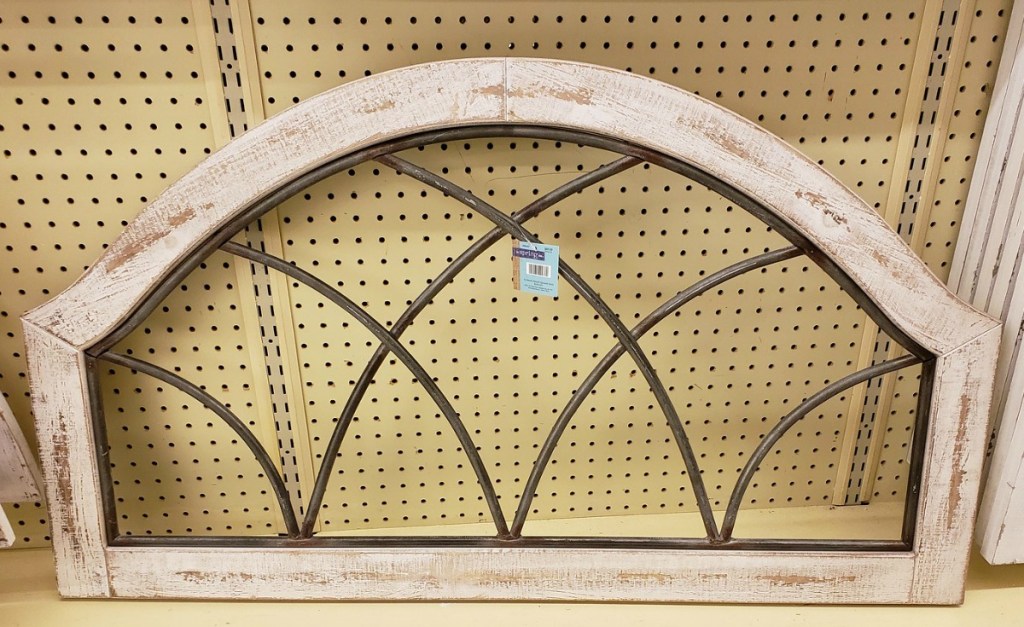 Rustic Arch Wood Wall Decor

Regular price: $89.99
Clearance price: $22.49
Discount: 75% off
---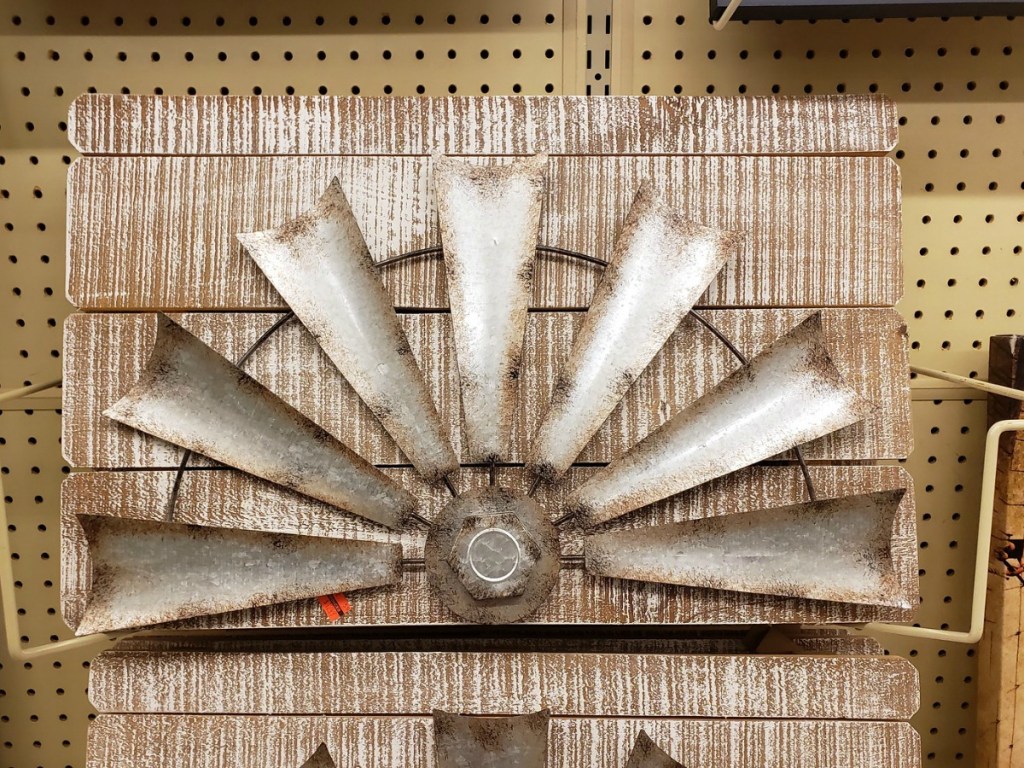 Rustic Windmill Wall Decor

Regular price: $49.99
Clearance price: $12.49
Discount: 75% off
---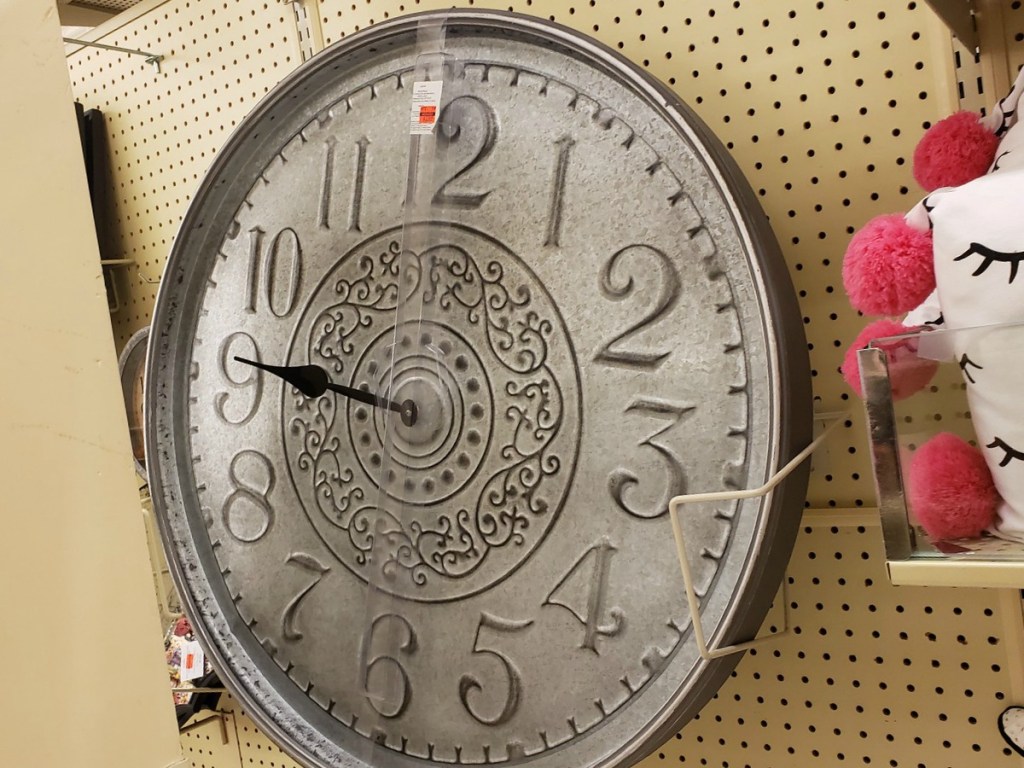 Metal Wall Clock

Regular price: $129.99
Clearance price: $32.49
Discount: 75% off
---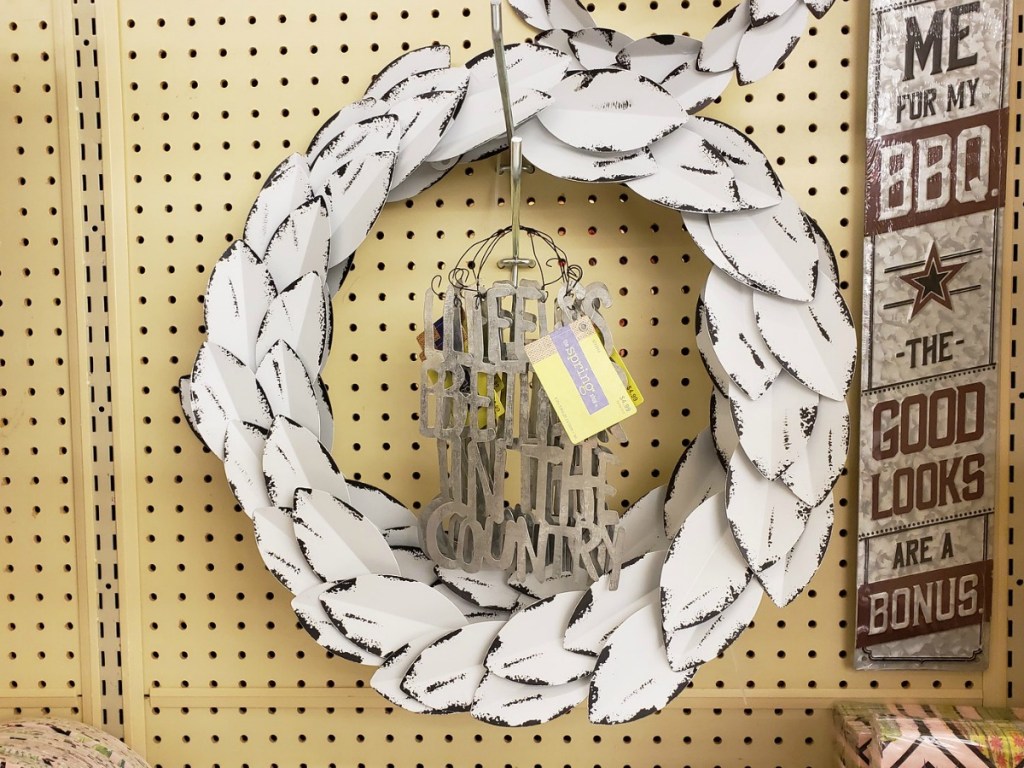 Metal Leaf Wreath

Regular price: $14.99
Clearance price: $3.75
Discount: 75% off
---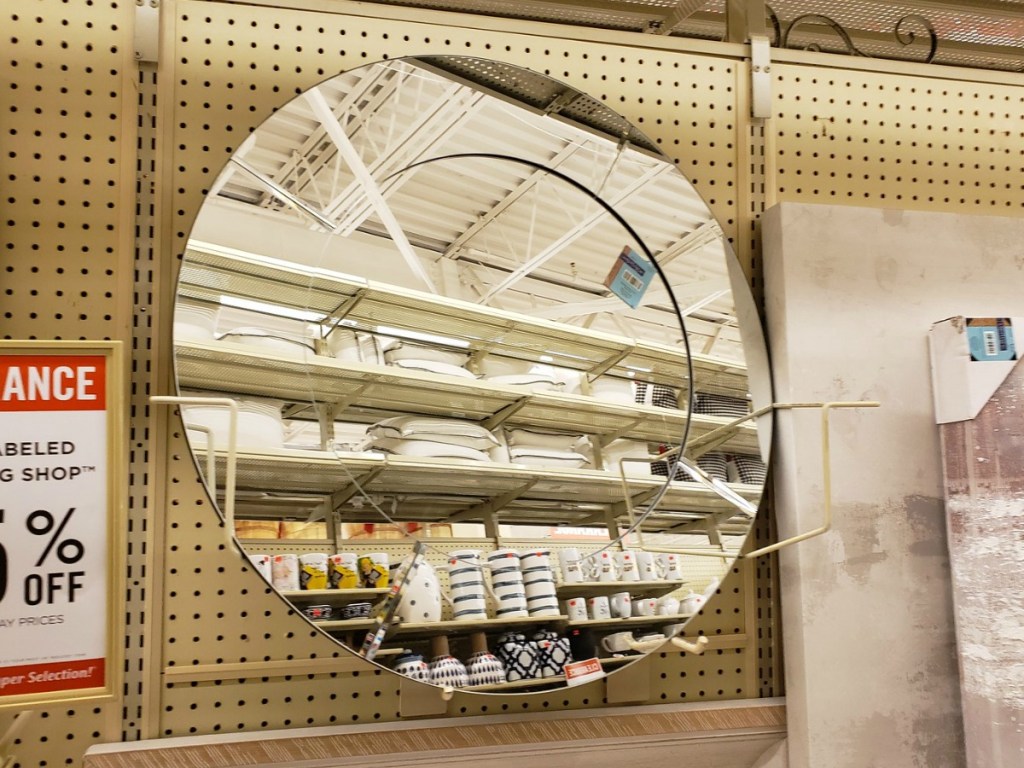 Round Beveled Mirror 28″

Regular price: $119.99
Clearance price: $29.99
Discount: 75% off
---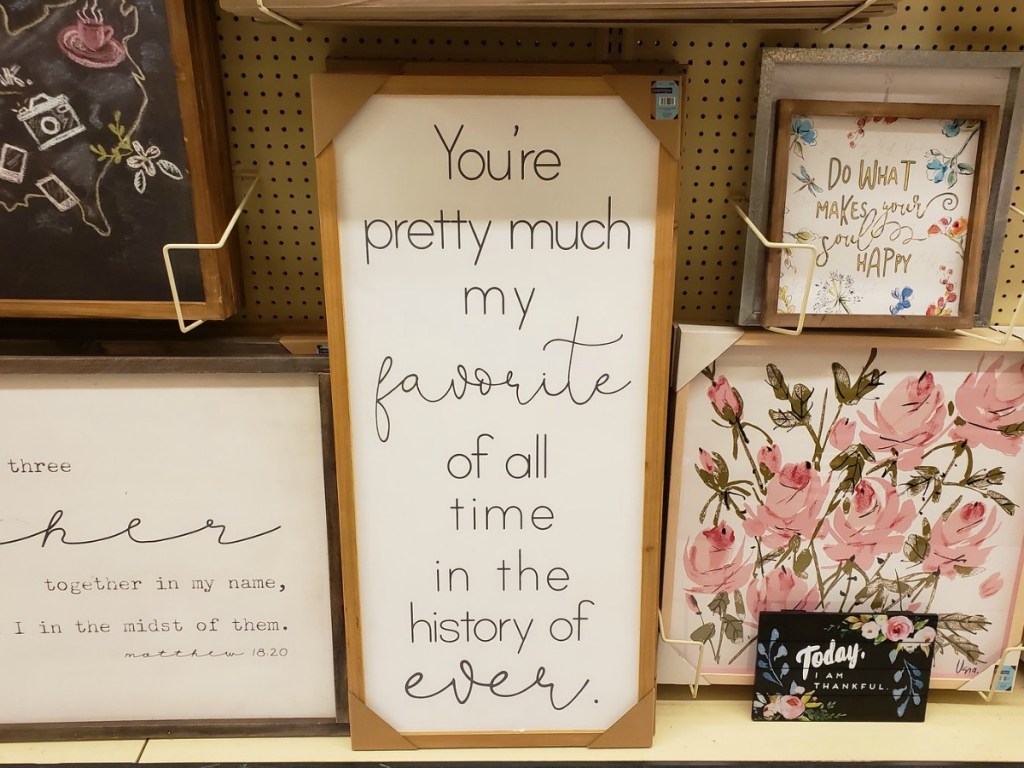 You're Pretty Much My Favorite Wall Decor

Regular price: $69.99
Clearance price: $17.49
Discount: 75% off
---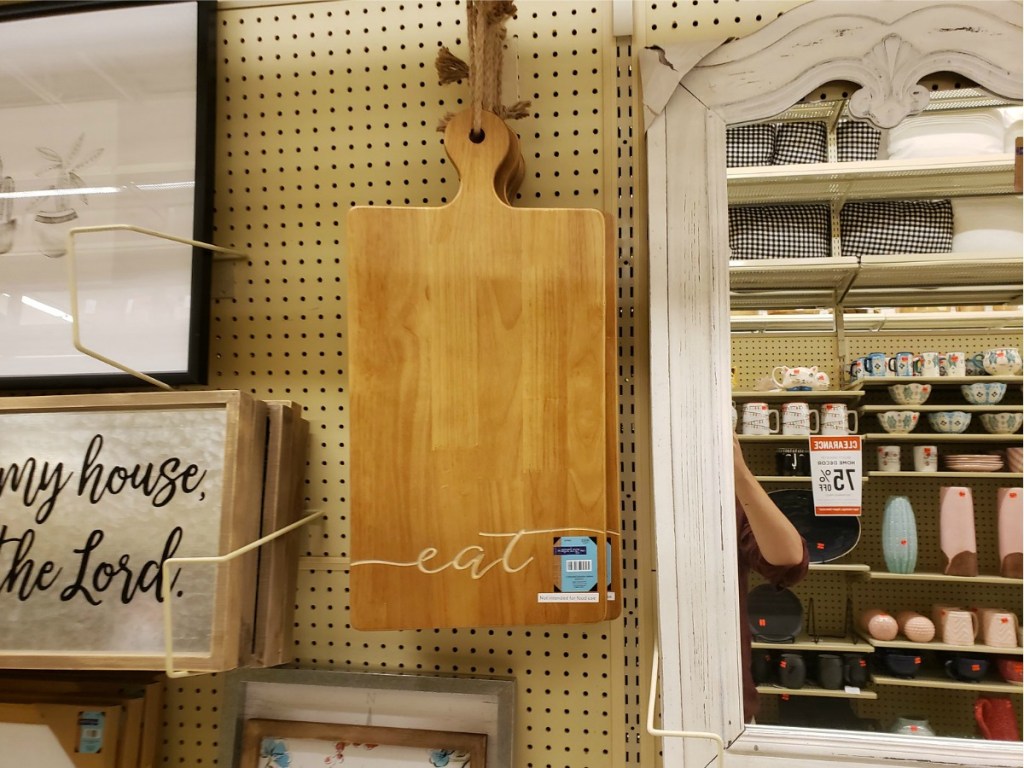 Regular price: $39.99
Clearance price: $10
Discount: 75% off
---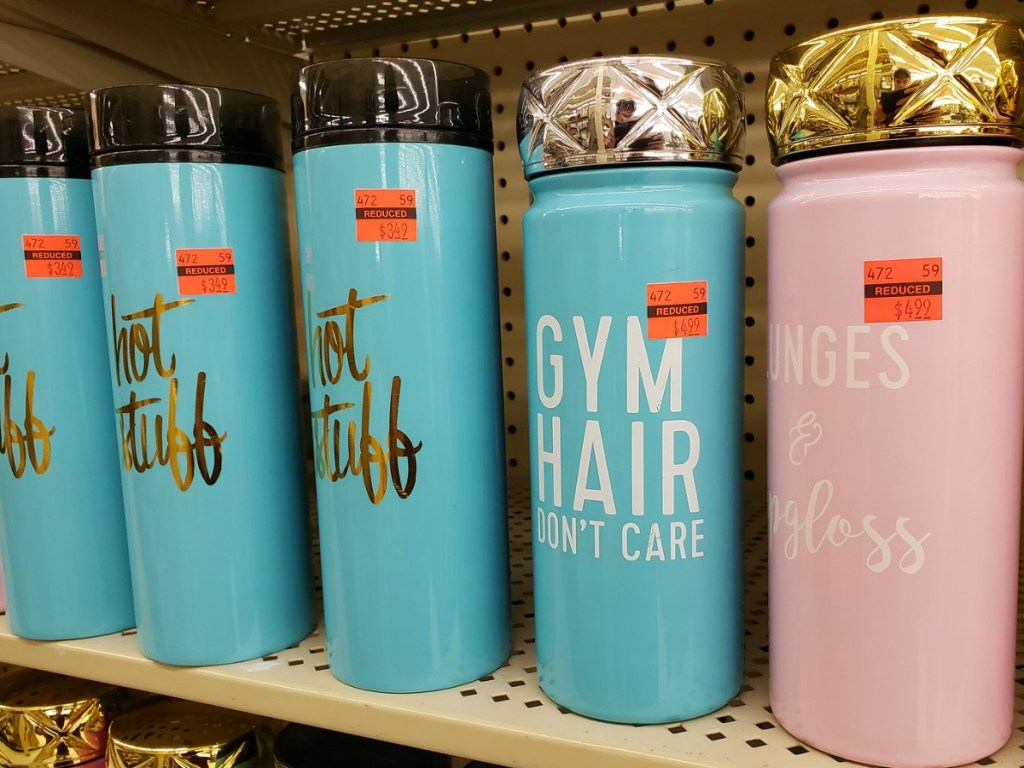 Stainless Steel Water Bottles

Regular price: $13.99
Clearance price: $3.49
Discount: 75% off
---