This Conversation Table & Chair Patio Set on Amazon is Durable & Comfortable – AND It's on Sale!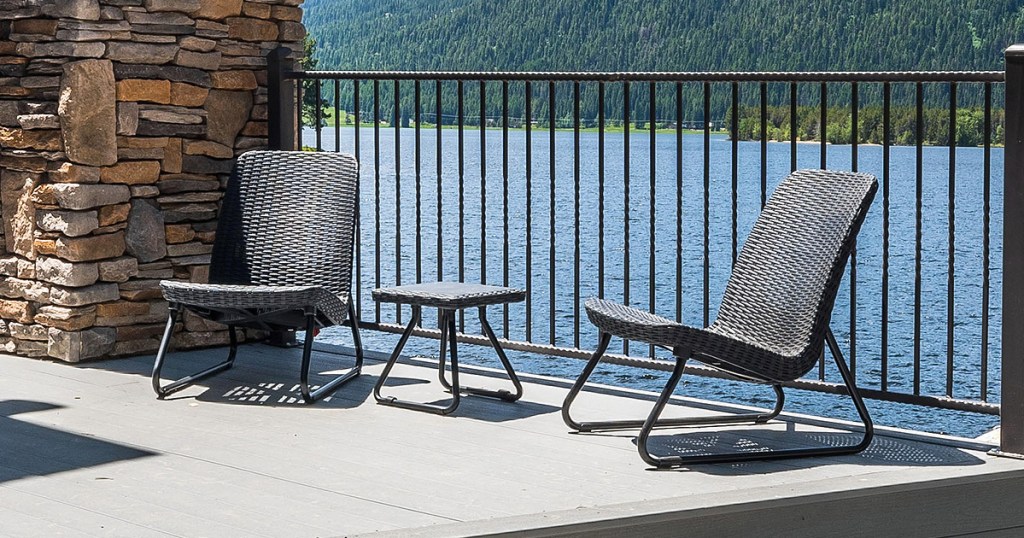 This modern patio set is maintenance free, rust proof and suitable for all types of weather!
If you're in the market for durable outdoor seating, consider grabbing this Keter Rio 3-Piece All Weather Outdoor Patio Conversation Chair & Table Set from Amazon! This set is currently on sale for as low as $95.80 shipped and regularly sells for $139.99, so you're saving over $45 with this deal!

You can choose from two different colors and the set includes two chairs with a matching table – all made out of rust proof, all-weather materials for durability.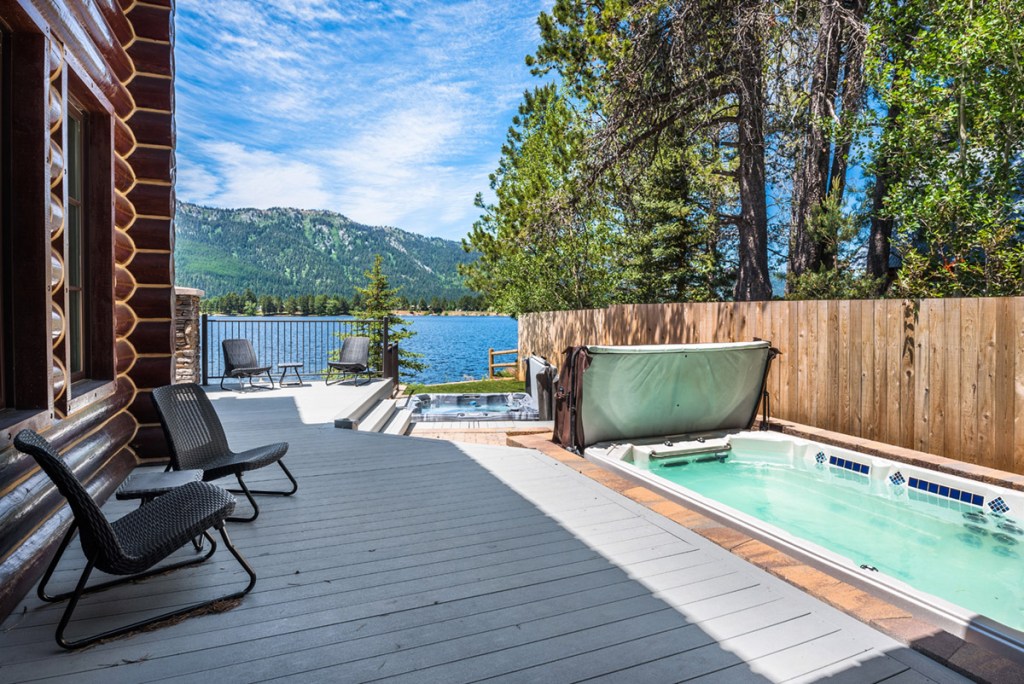 Collin has a couple of these sets at her gorgeous lake home in Idaho! 😍 I gotta tell you, relaxing in these chairs and looking out over the water is one of my favorite things to do when visiting her.
Here's what Collin thinks of this set…
"I love how comfy these chairs are (way more comfortable then you'd think!) and that there's literally no maintenance to them or cushions to deal with. These chairs can also easily be moved around the deck, patio, or porch. And I really like the modern look of this set!"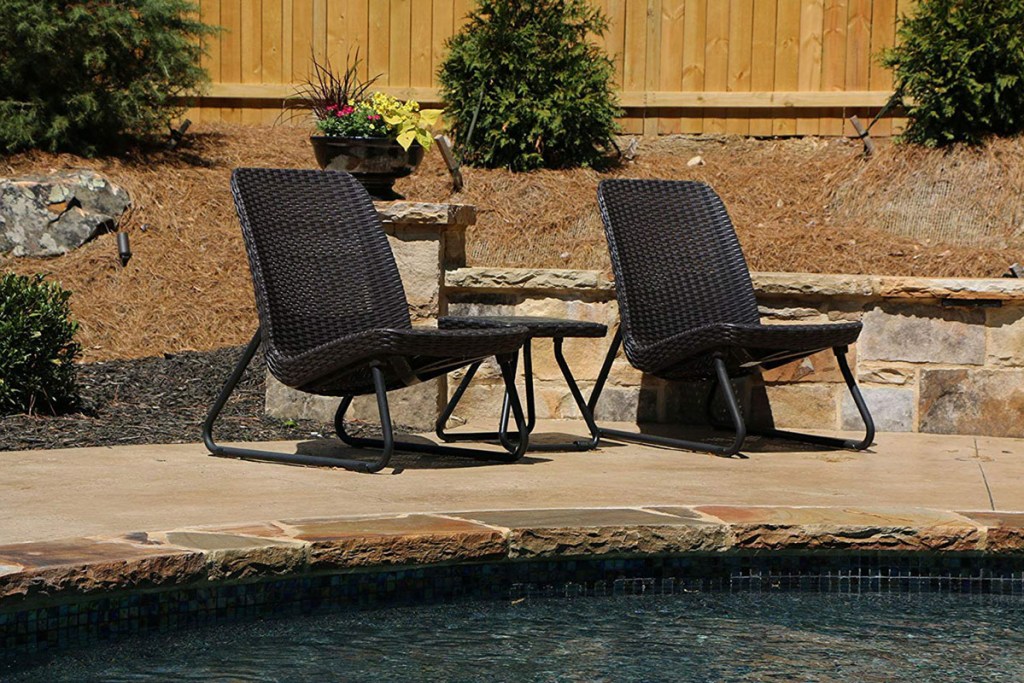 Amazon readers love these chairs, too!
This set is perfect for my use. I wanted something comfortable, but without taking forever to dry after our daily rain where I live or looking like cheap plastic or folding chairs. These are SO much more comfortable than I ever expected from plastic chairs, and they look just like a nice modern woven chair. They seem super durable as well, and were easy to assemble (they just snap together, albeit with a bit of serious force). If you struggle to apply enough force a rubber mallet would probably be helpful.
---
I really liked that these were lower, they make it easy for adults and kids to get into. I have no problem with them and specifically wanted the lower height, but I can see how some would have problems getting down and up from that level. The installation is pretty easy until the last step that you have to get the back and bottom together. Pinched my fingers a couple times. They seem really durable and I have had them for a couple months.
---
---