A New Jersey Mom Wins the HGTV Smart Home Giveaway – Valued at $1.2 Million (Take a Peek Inside!)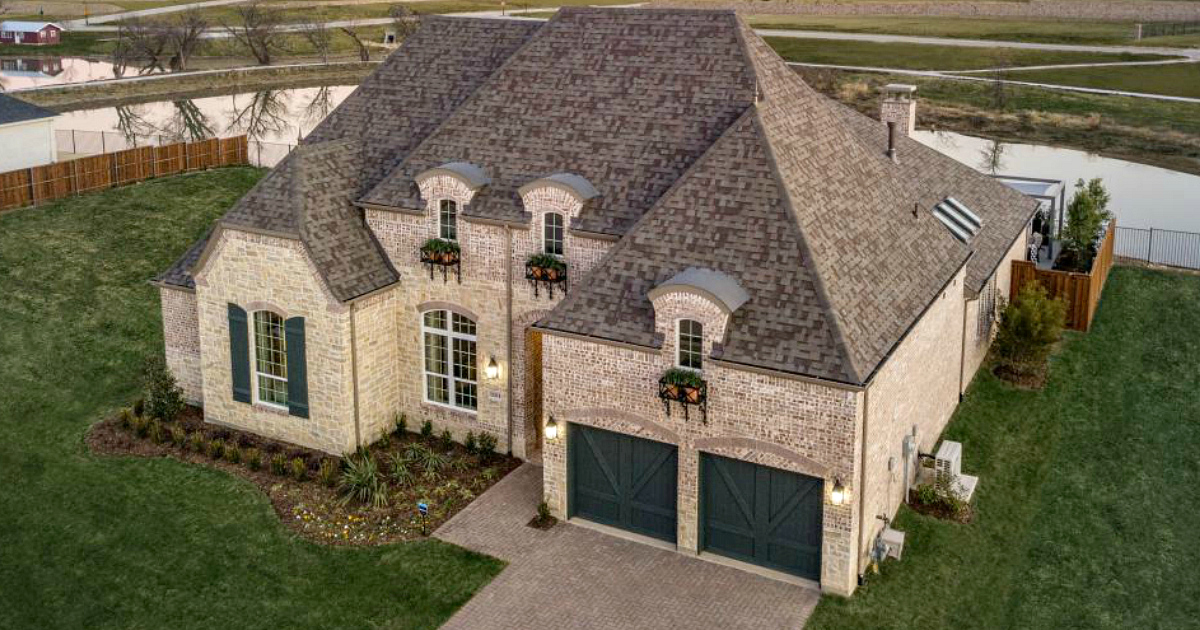 How would you like to win a modern retreat decked out with an outdoor living space, media room, and hidden TV in the master bathroom – valued at over $1.2 million? One lucky person did! Maureen R. of New Jersey is the lucky winner of the 3-bedroom, 3 1/2 bathroom, 3,400+ square foot Dallas, Texas home from the 2019 HGTV Smart Home Giveaway…and the house is gorgeous! 😍
Take a peek at this amazing HGTV Smart Home: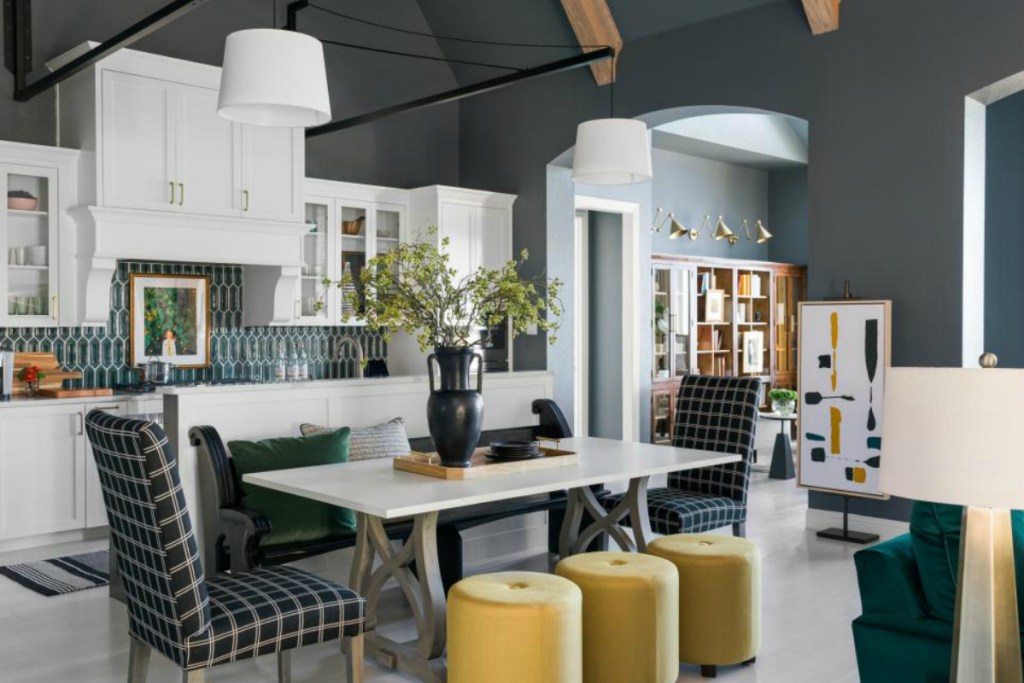 Both functional and stylish, the kitchen at HGTV Smart Home 2019 uses the benefits of modern technology to make cooking daily meals and entertaining much more stress-free and enjoyable.
---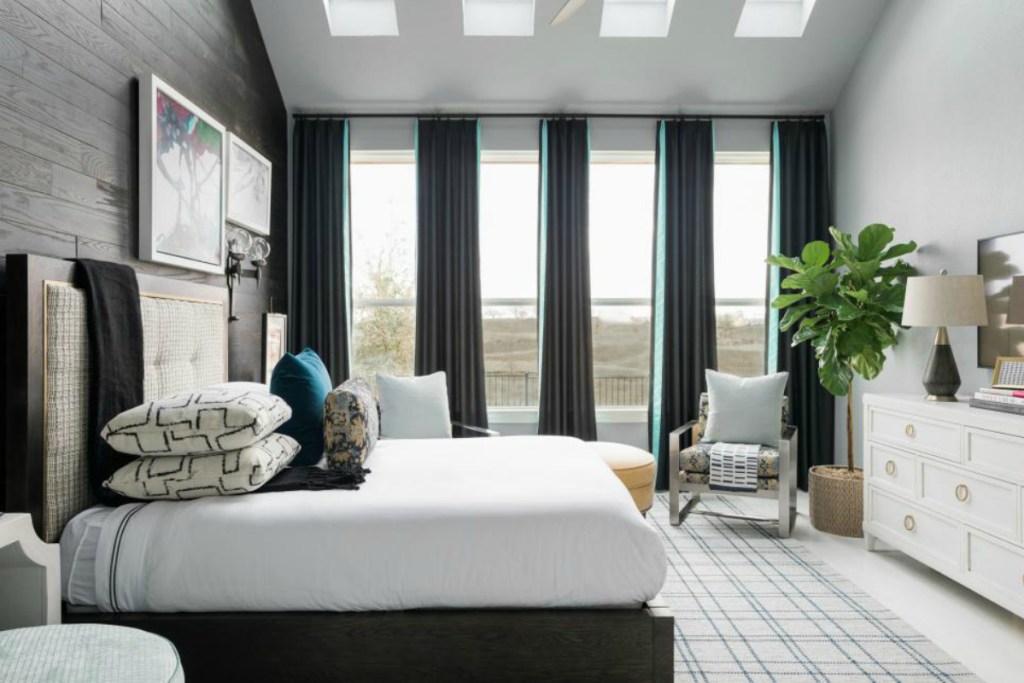 Rest and relax in this luxe master bedroom with modern simplicity and the latest in smart home technology, with a contrast of colors for a distinctive look with visual balance.
---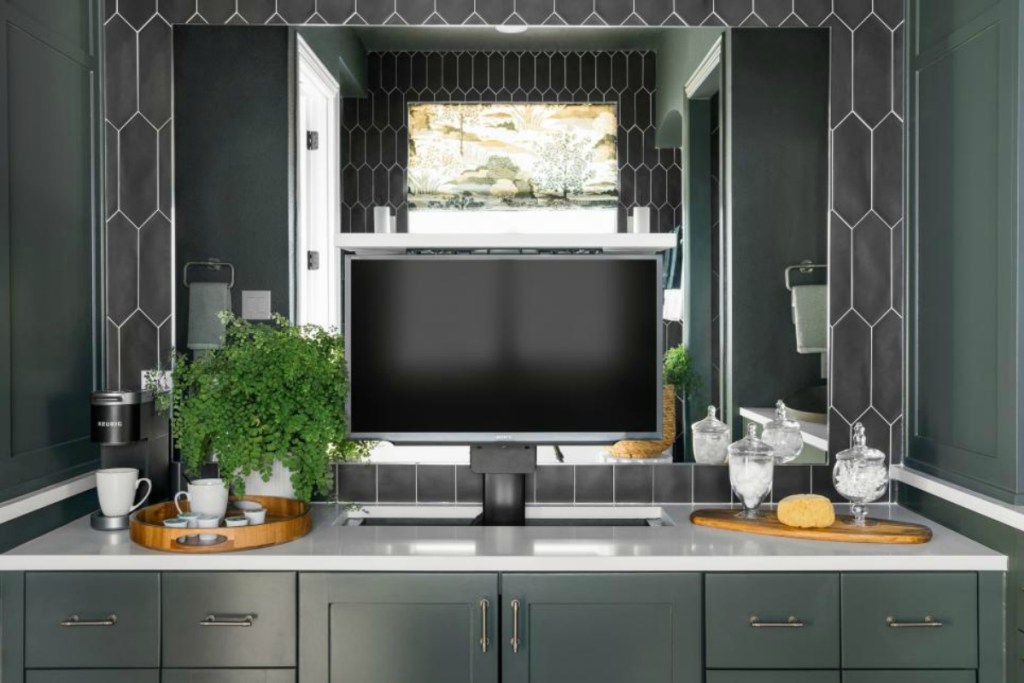 The master bathroom's hidden TV lifts and lowers by remote or voice-activated controls, so it stays out of the way when not in use. The compact TV lift offers quiet operation and industry-leading reliability.
---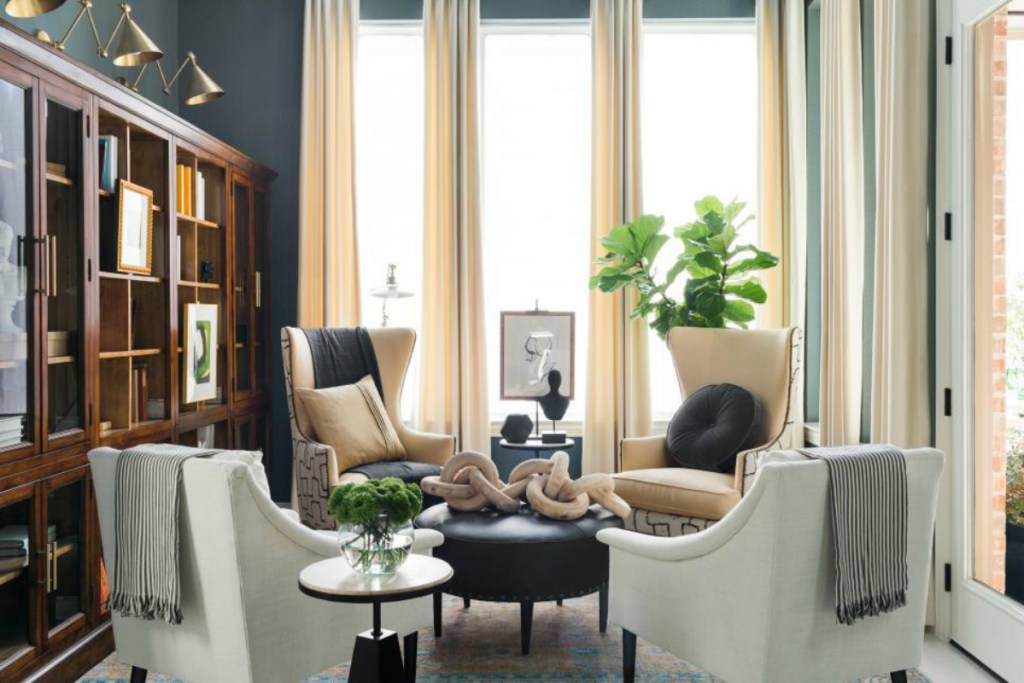 Designer Tiffany Brooks turned a space originally planned as the breakfast area off the kitchen into this handsome library with gray walls that offers a break from the hustle and bustle of the main living spaces in the home.
---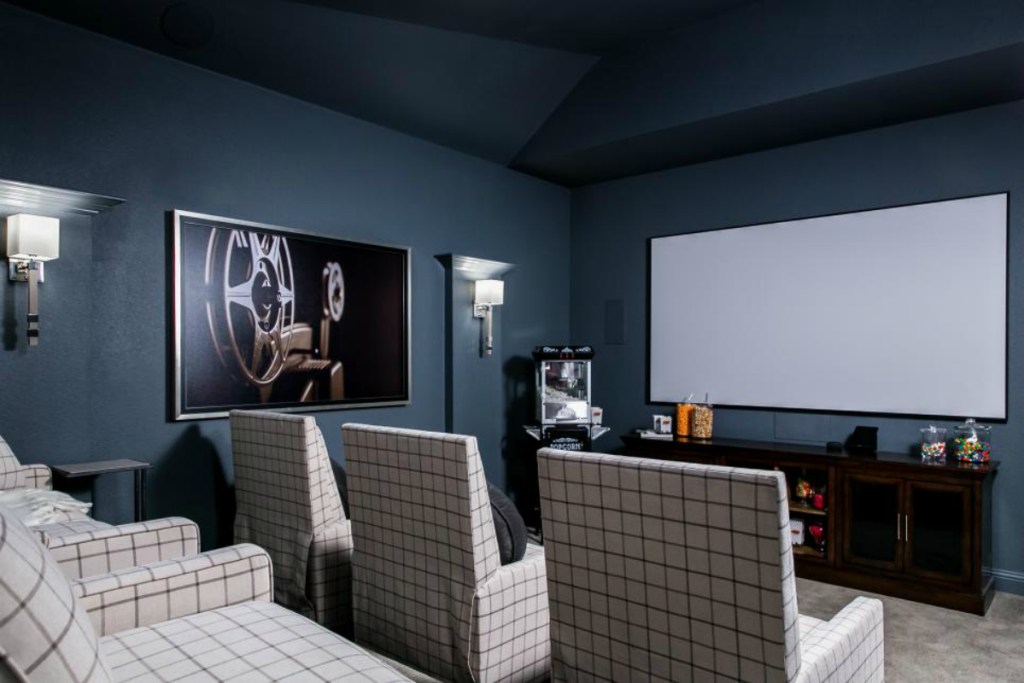 Located off the great room, this top-of-the-line media room includes a surround sound system, projector screen, source device that serves up the latest 4K and HDR video streams, smart lighting system and more. You can create just the right environment for enjoying your favorite tunes or your next movie night with family and friends.
---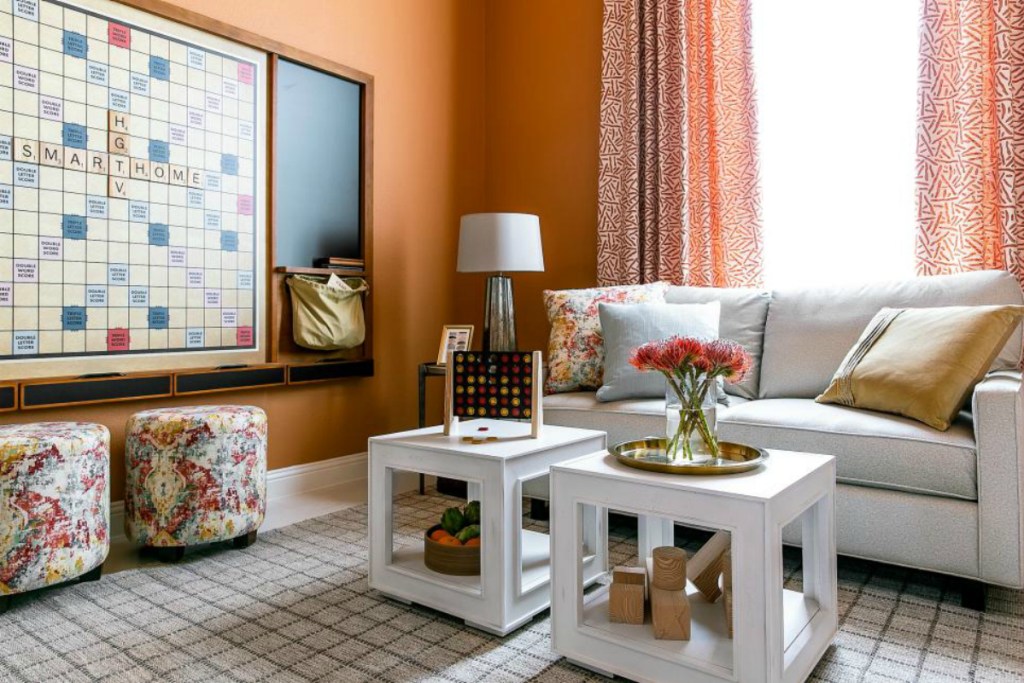 This warm and inspired playroom is packed with simple storage solutions and a wall-sized Scrabble game that's sure to bring out the kid in everyone.
---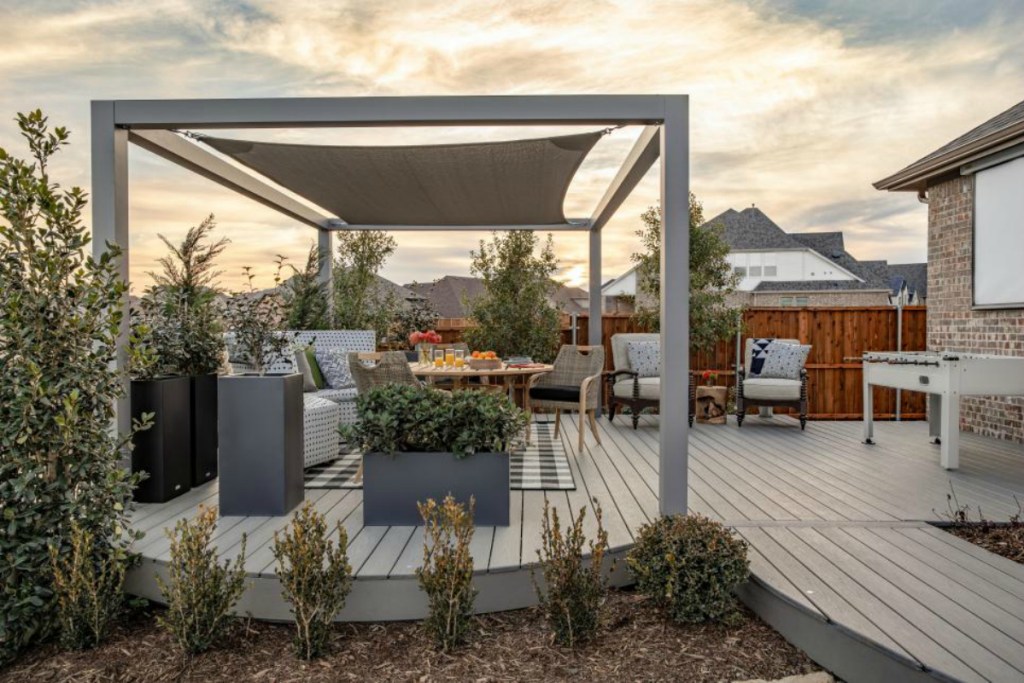 Landscaping hugs the curves of the deck and creates a living frame with greenery just off the dining area. Using layers of plants in the landscaping and gives the space a lush, textured feel of an outdoor oasis.
---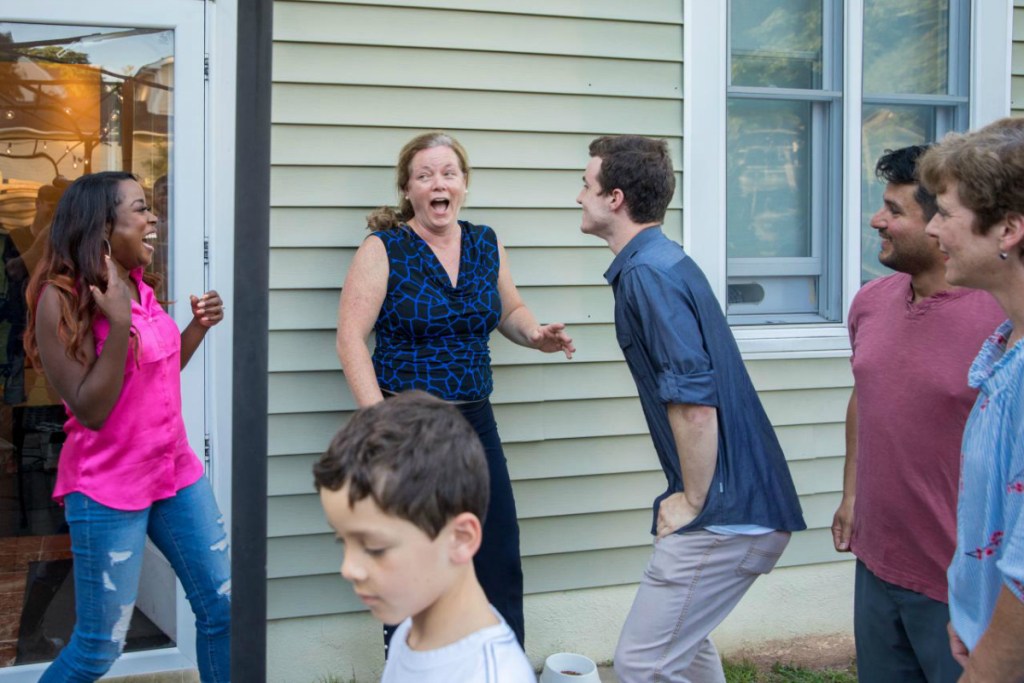 How did she win? Maureen entered every day, twice a day during the sweepstakes period and was randomly drawn from over 97 million entries. HGTV designer and host Tiffany Brooks delivered the news to Maureen, who thought it was too good to be true. Here's what Maureen had to say about the home:
"I love the entryway tilework, the high ceilings, the layout and the darker colors Tiffany used in the home. It's all absolutely beautiful. But my favorite part is how open the kitchen is to the family room. I love to cook, but our home doesn't have the open concept."
Maureen and her husband will get a chance to see the home for the first time in the coming weeks. You can witness her reaction to the ambush and the home itself by watching the HGTV Smart Home 2019 Giveaway Special premiering Friday, August 16th at 1PM ET on HGTV.
---
What it's REALLY Like to be on the Reality TV Show, House Hunters!