This Highly Rated Breville Espresso Machine is on Sale for $150 Off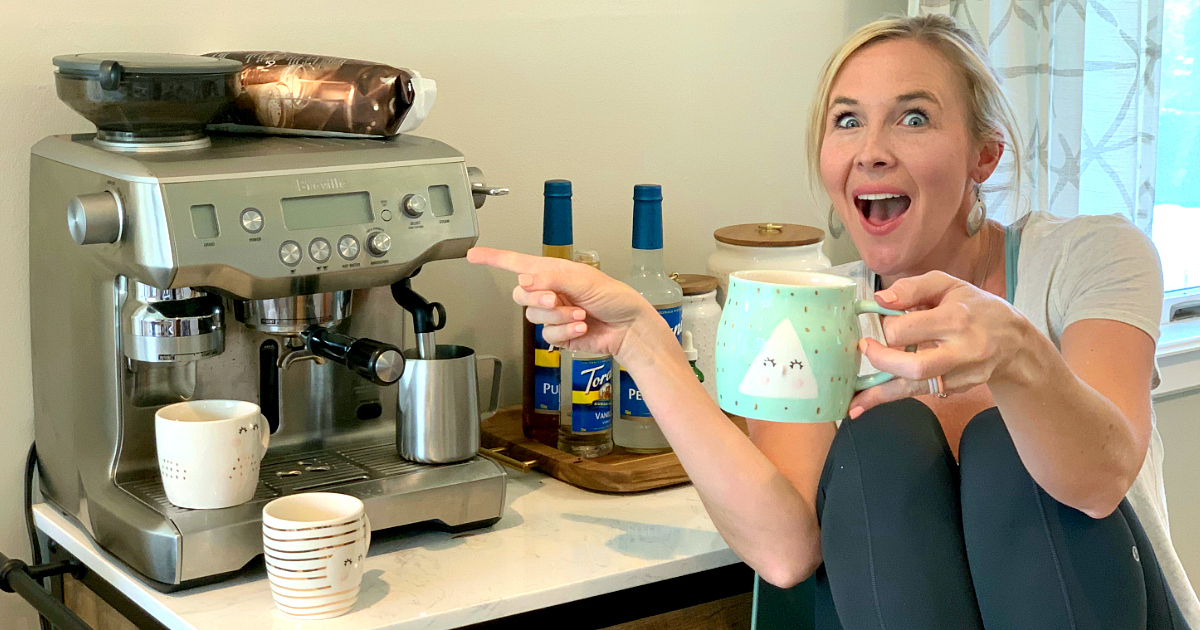 This Espresso Machine ROCKS! 😍
Interested in taking your coffee to the next level? Want to wake up every morning to a cup of barista-quality coffee without leaving home (yep – I'm talking about custom lattes, espressos, and cappuccinos!
)?! If so, this highly rated Breville Espresso Machine deal is one you definitely don't want to miss! 🏃🏼‍♀️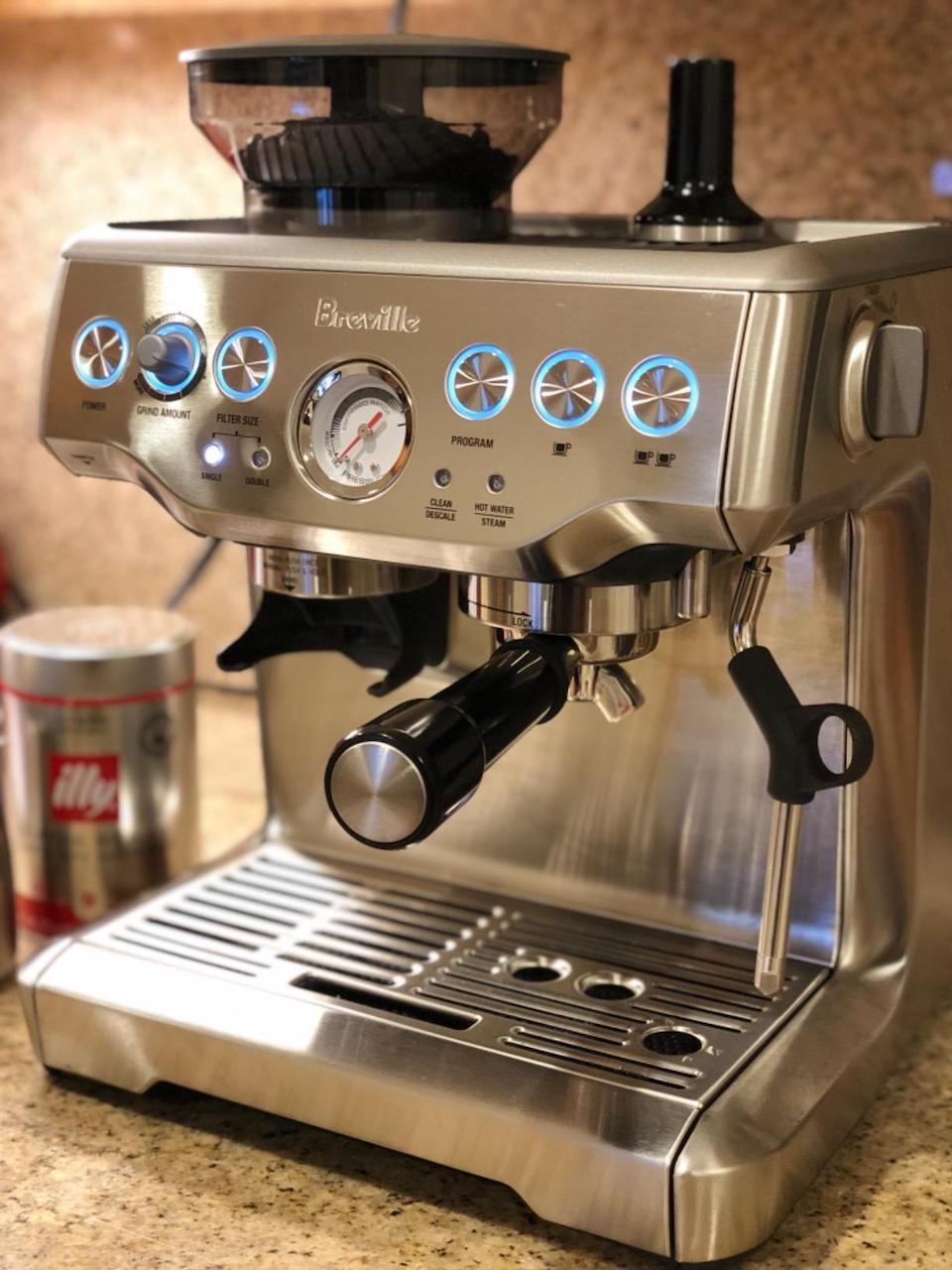 Head on over to Amazon where you can currently score this highly rated Breville Barista Express Espresso Machine for only $449.99 shipped – best price! This is a nice deal considering this espresso machine retails for $599.99! And be sure to check out all the 5-star reviews! Here's just one of the many:
After over a year of daily use I finally feel comfortable reviewing this. After some serious Buyer's Remorse, I quickly became spoiled by having my morning coffee from this thing. I find it grinds beans consistently well and produces quality shots every time. I like that I can adjust not only the quantity of ground coffee, but shot temperature and quantity as well.

There was a bit of a learning curve in producing quality shots. Amount of ground coffee and grind settings are particularly important, and vary from brand to brand. Some work better with a coarse setting, others work better with a finer setting. Requires tinkering to get right. I only use filtered water in the machine, and run it though cleaning and descaling cycles once every couple of months, regardless if the cleaning light is on or not.

Quality machine, would highly recommend.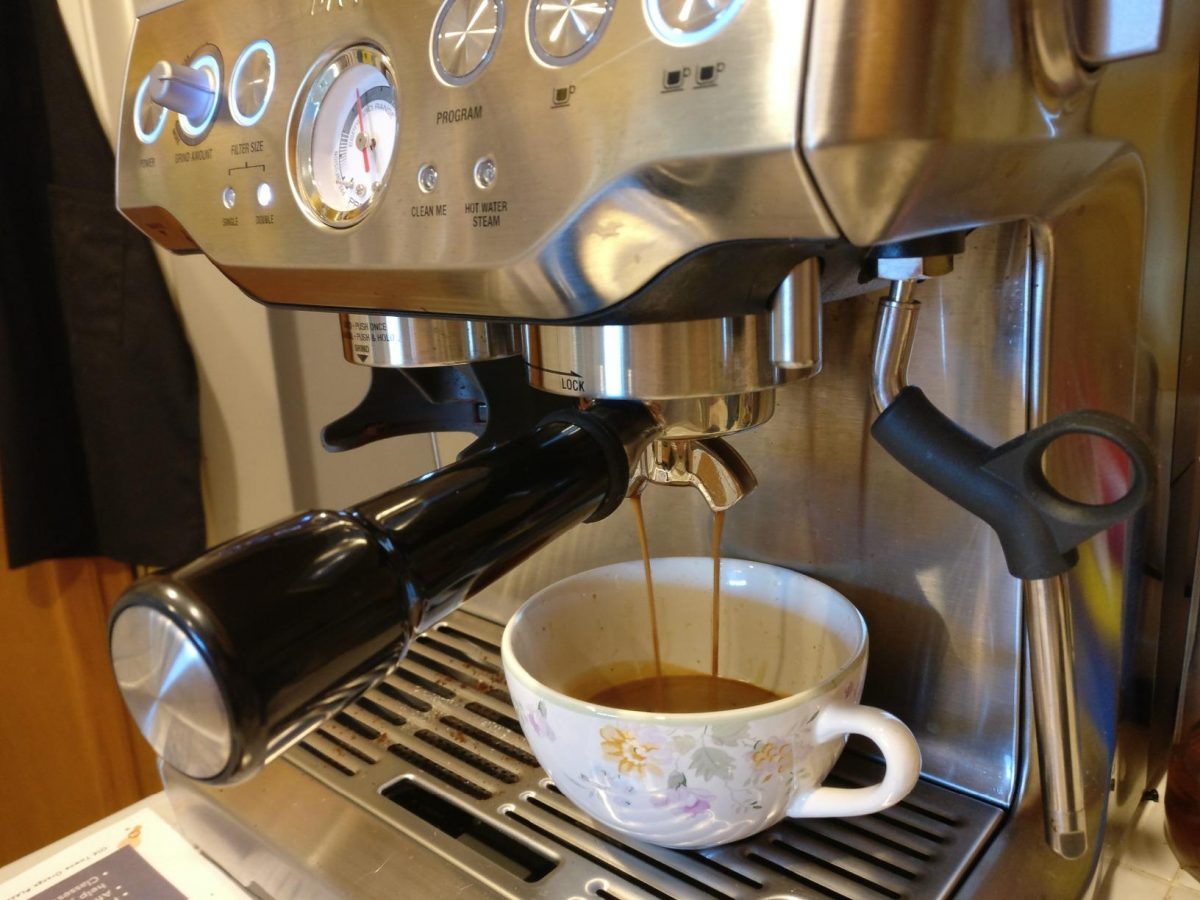 The Breville Espresso Maker allows you to create a great tasting espresso in less than a minute! Not only can you grind beans right before extraction, but its interchangeable filters and a choice of automatic or manual operation ensure café style results in no time at all. Plus, the steam wand allows you to add delicious foam to your latte!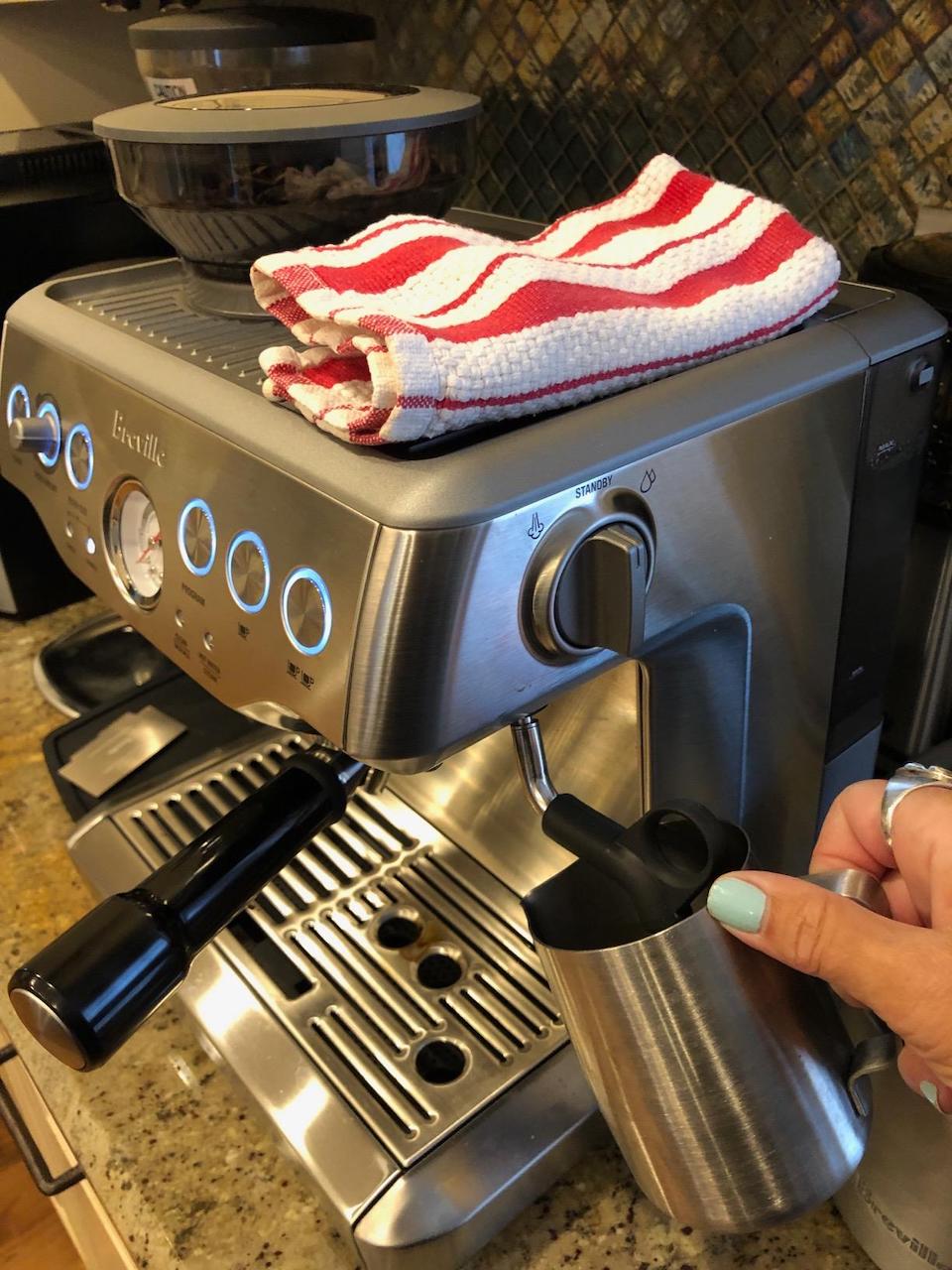 It also features sleep mode, auto-off mode functions, a grind size dial, and digital temperature control! It also has settings for single or double shots, an adjustable grind amount, and manual over-ride. Awesome! ☕️
---