This Totally Rad Airbnb Property Will Take You Back to the '80s – And It's Called The McFly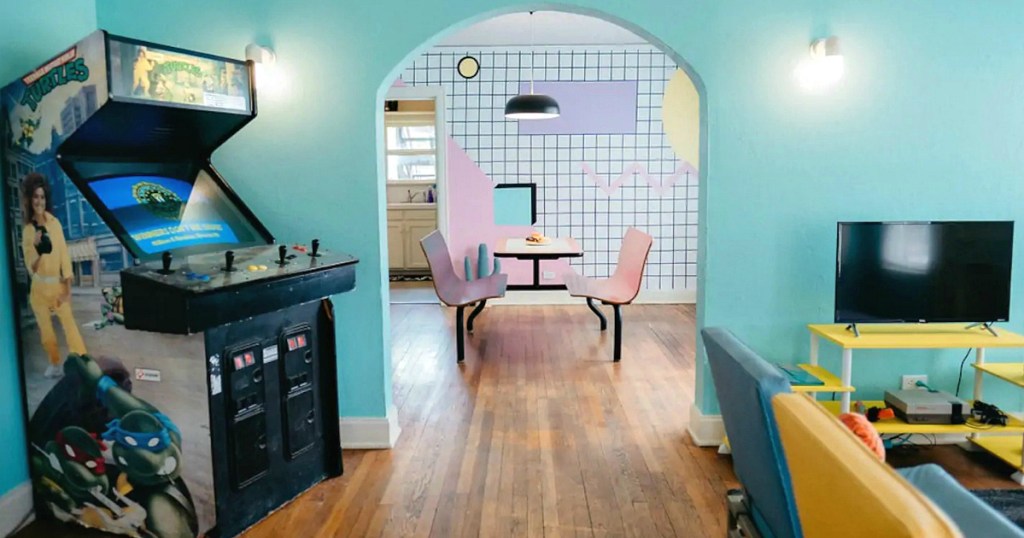 Want to take a trip back to the '80s?
If you're looking for a blast from the past, look no further than this Dallas, TX Airbnb property, owned by Jeremy and Kelsey Turner. Dubbed "The McFly," this '80s-themed duplex is decked out with pastel colors, a Teenage Mutant Ninja Turtles arcade game, and a vintage Trapper Keeper that holds guest information. How rad is that?! 🤗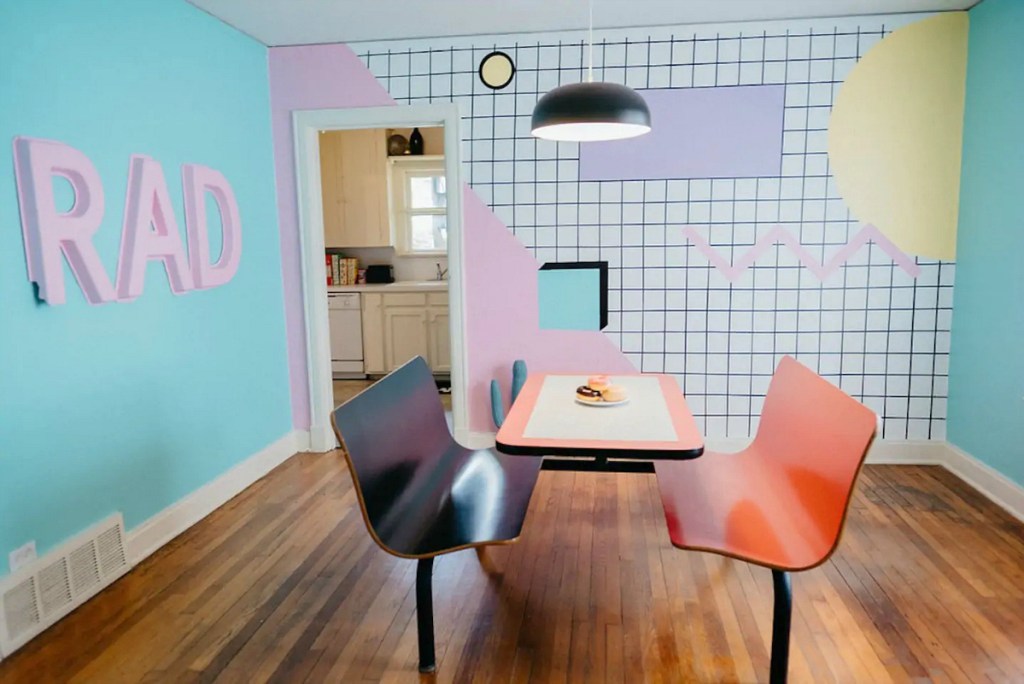 The rental includes authentic vintage furniture, such as a dining table that was inspired from the diner featured in the TV series, Saved by the Bell. According to the photos on the Airbnb listing, Kelsey even hand-painted the dining room mural and almost gave up, but she was too legit… too legit to quit. 😂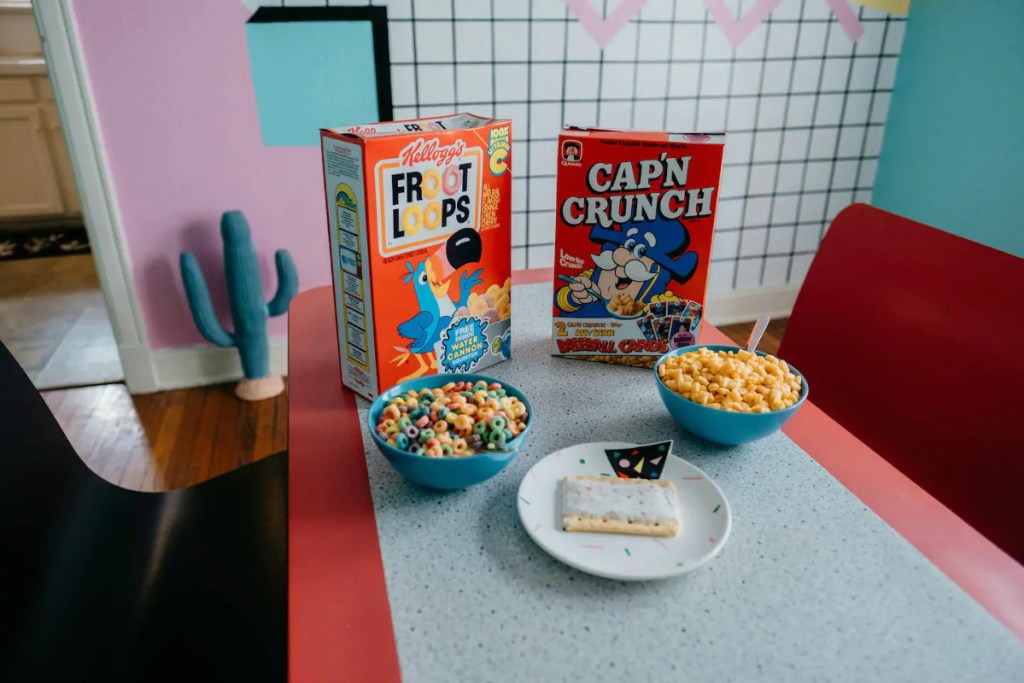 Hungry? You'll even find a cereal bar in the kitchen with fresh cereal in vintage cereal boxes, such as Froot Loops and Cap'n Crunch. And, if you happen to finish a box of cereal, be sure not to toss the box in the trash, which accidentally happened before. 😬 The boxes are now marked "Do Not Throw Away" to serve as a gentle reminder.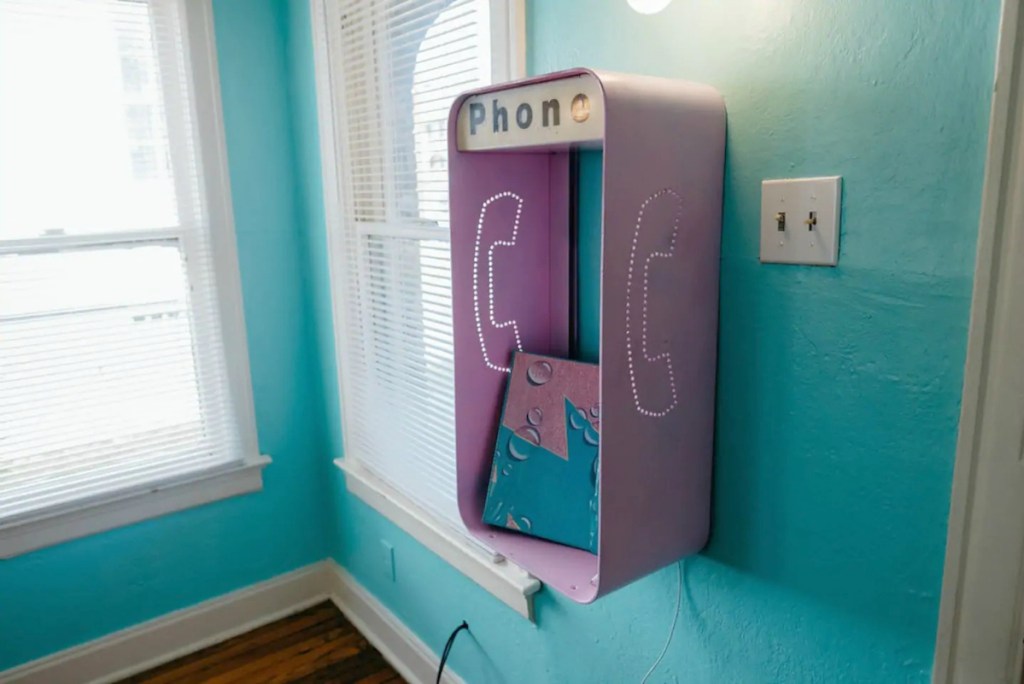 As for the rest of the house, you'll find bedding & shower curtains printed with retro '80s graphics, a phone booth where guests can charge their iPhones (and write a message with a Sharpie), a "Drive-Thru Open" lighted wall sign, and Michael Jackson posters. Not to mention a working Nintendo with games like Tetris and RoboCop!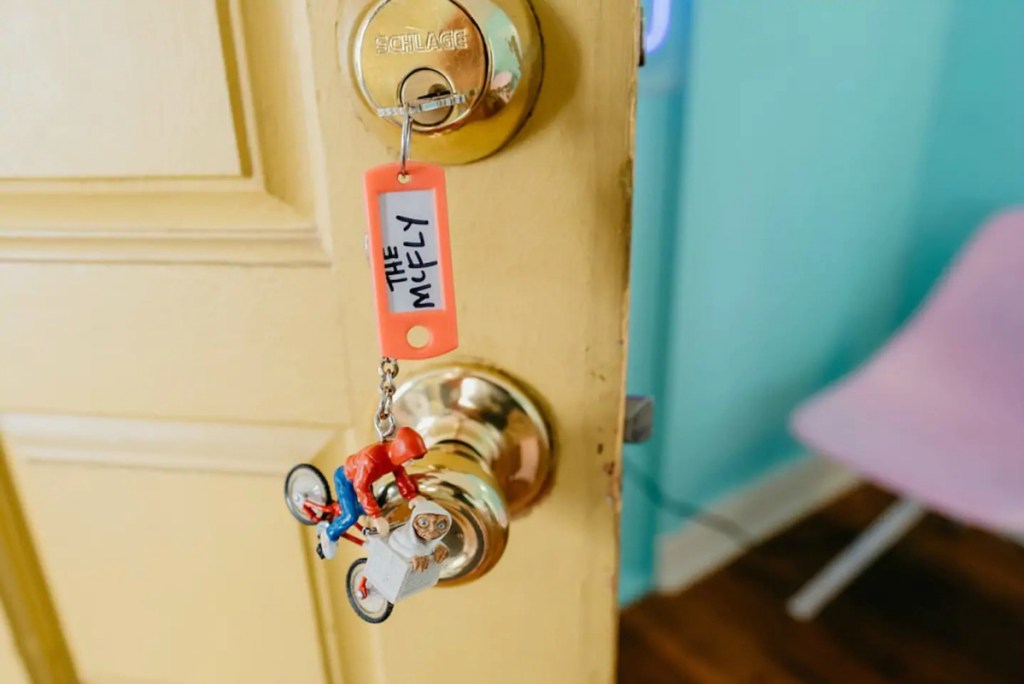 The house is capable of hosting up to six guests and has 2 bedrooms (1 king bed, 1 queen bed, 1 double bed, and 1 single bed) as well as one bathroom. Ready to book your stay? You'll be happy to hear that The McFly rates are pretty reasonable! Prices start at just $79 and go up to $150 per night.
For a closer glimpse at The McFly property and the owners, be sure to watch this YouTube video.
---
Let Airbnb Adventures Plan Your Next Vacation – All You Need To Do is Show Up!