The Pioneer Woman Instant Pot is on Sale for Only $59 Shipped (Regularly $99)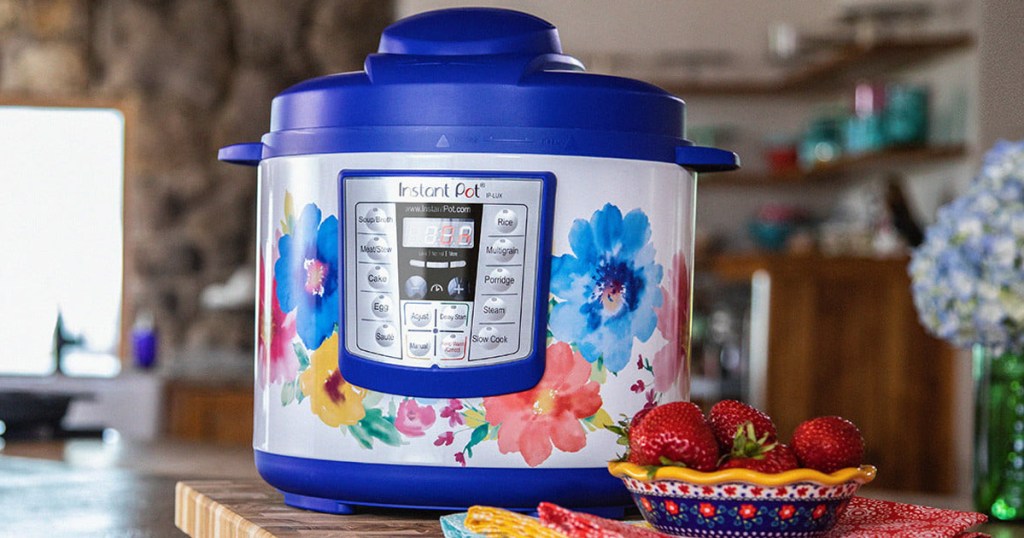 If you are a fan of The Pioneer Woman
, head on over to Walmart.com where you can grab The Pioneer Woman 6-Quart Instant Pot for only $59 shipped (regularly $99)!
This stylish Instant Pot is available in two beautiful floral patterns that would look great in any kitchen. If you haven't hopped on the Instant Pot bandwagon yet, you are in for a treat!
This Instant Pot is a 6-in-1 multi-functional pressure cooker, so that means you can sauté, slow cook, steam, and so much more – you can even bake cakes in it. Plus, it features a large and easy-to-use control panel with 12 built-in smart programs and it automatically keeps your food warm for you.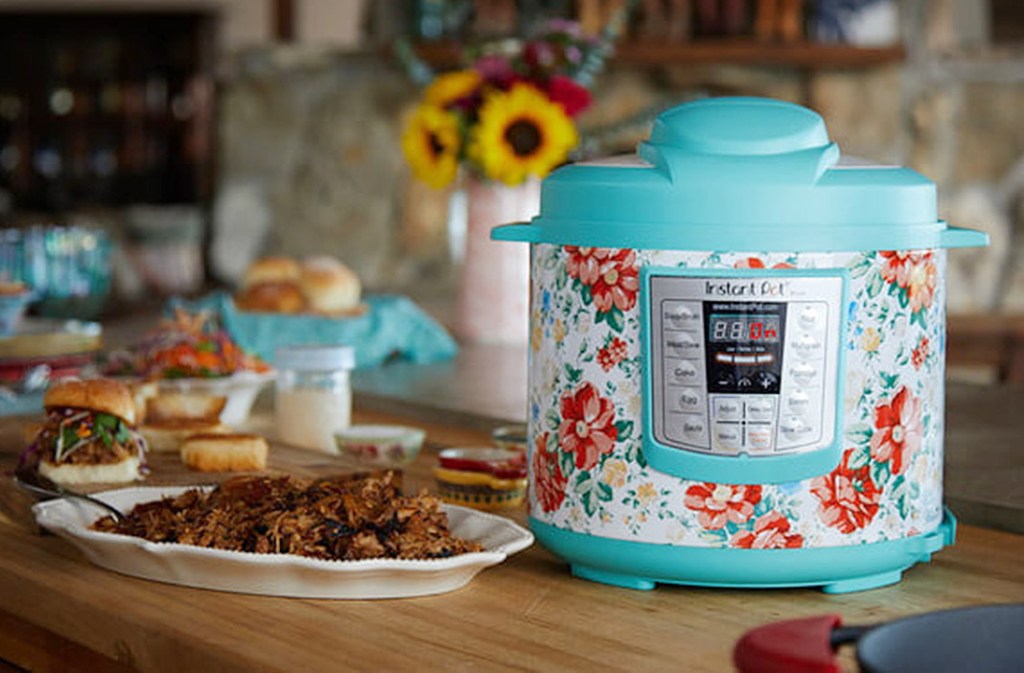 The Pioneer Woman 6-Quart Instant Pot
Regular price: $99
Rollback price: $59 shipped
Discount: 40% off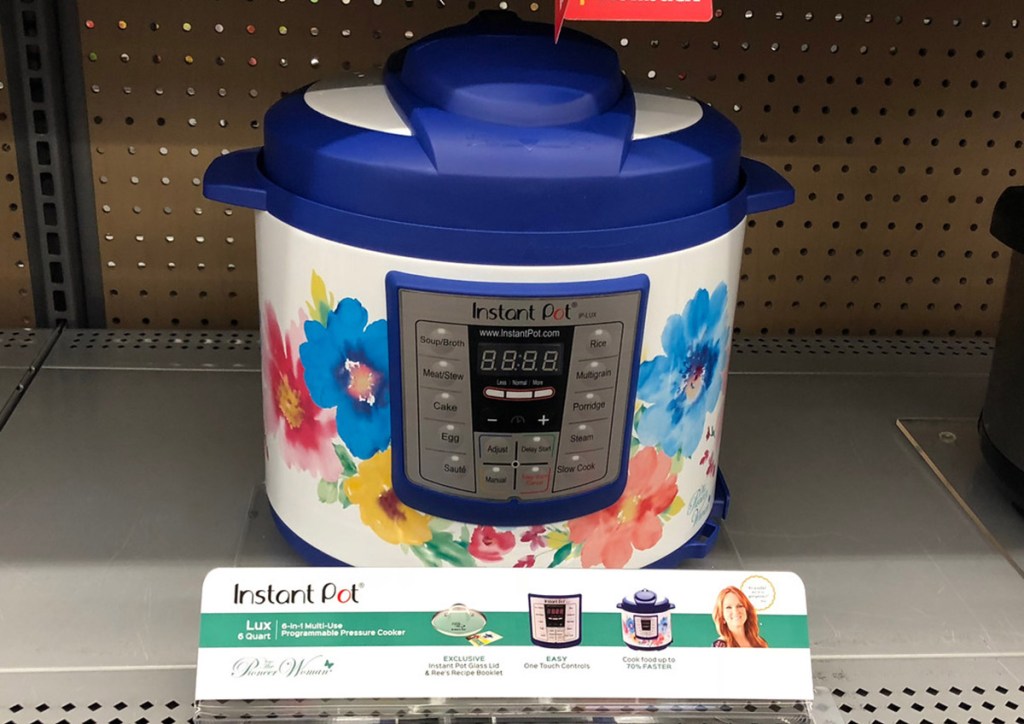 ---
If you're looking for a more traditional design for your Instant Pot, they also have the Instant Pot LUX60 V3 6 Quart 6-in-1 Multi-Use Programmable Pressure Cooker on sale for only $49 shipped (regularly $79).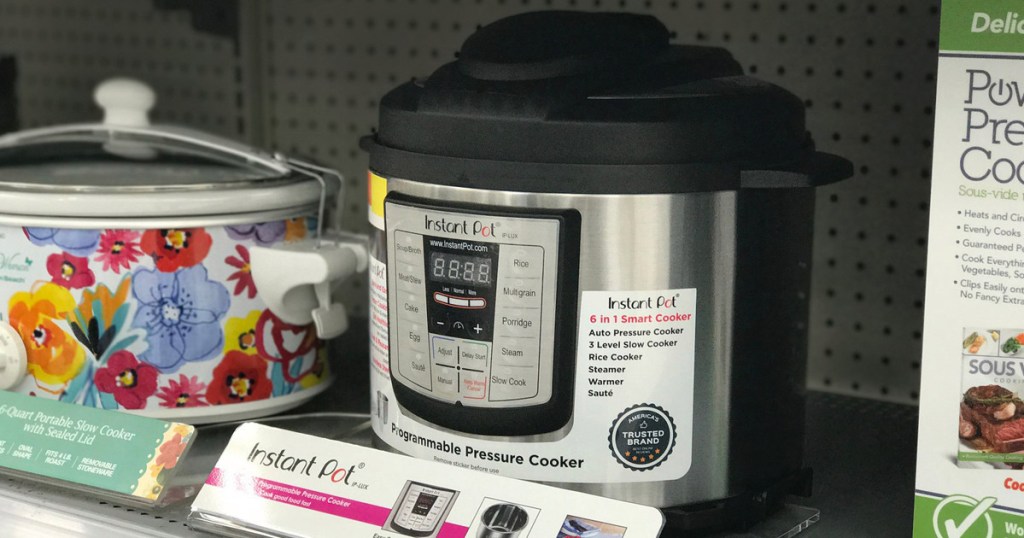 Need more reasons to buy an Instant Pot? Check out these reviews…
---
I absolutely love my instant pot – it's so multi-functional and versatile. I'd been wanting one for a long time and finally got around to getting one, and I wish I had gotten one sooner. I especially like it for meal prepping – I'm a busy person and my schedule can be hectic, so it's really nice to throw some ingredients into the pot and let it cook (you can do such big quantities) and then I don't have to worry about it, just let it cook and then I have several meals' worth of food.
---
I was late to the Instant Pot game. I finally tried it, and I LOVE IT. I've used it for a couple of months now, and I don't understand how I lived without it. I always hated cooking. Now all of a sudden, cooking is my hobby and all because of my IP. I love how quick I can make the most delicious foods that are healthy and my picky kids would actually eat.
---