You Can Pop Up a Yurt in Your Own Backyard – And It Will Give Guests a Place of Their Own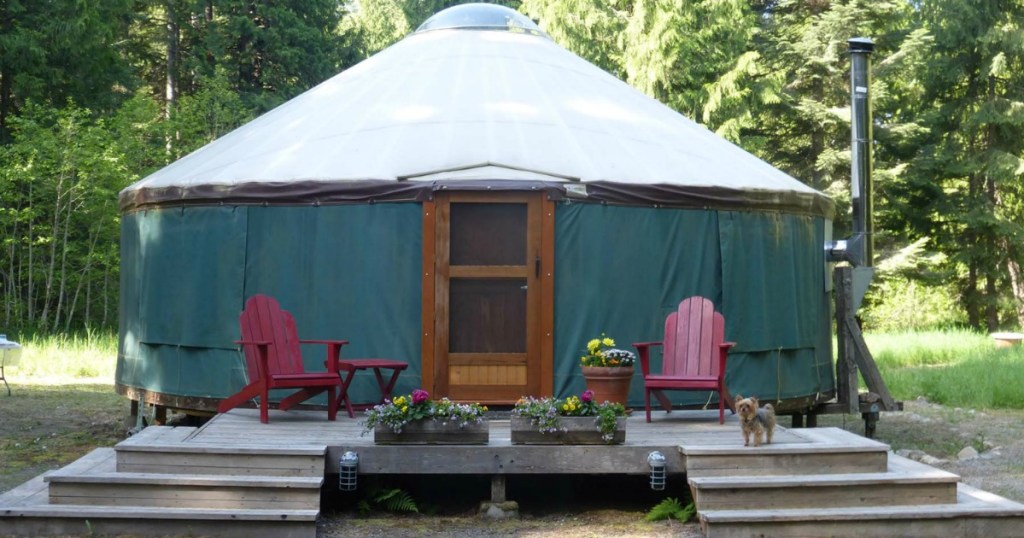 Need a guest house?
The holidays will be here before you know it, which means out-of-town guests, family, and friends will be visiting. If you don't have a lot of space in your home to put up a few extra people or just don't have the budget to build a tiny home in your backyard, we have a backyard solution for you! It's called a yurt.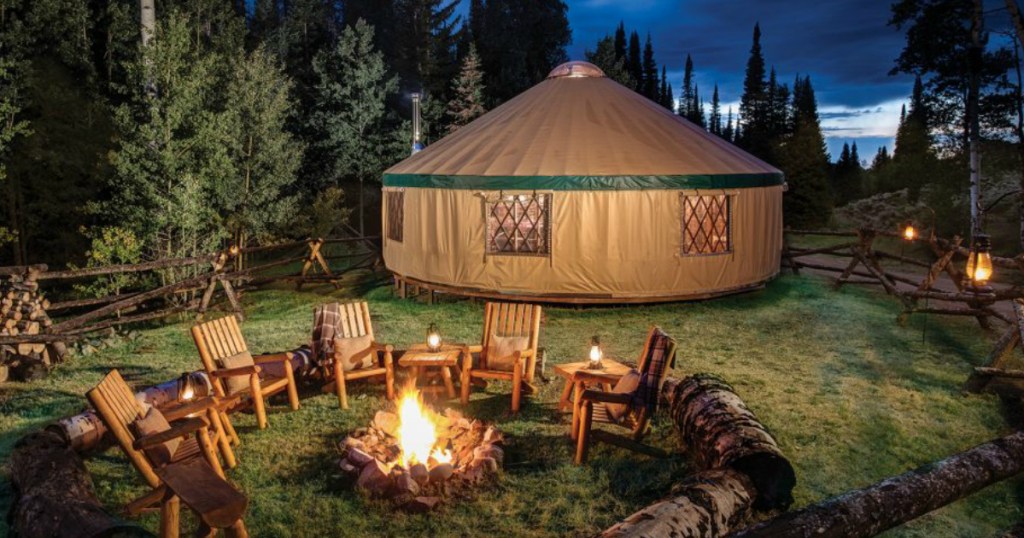 What is a yurt?
It is basically a portable, round tent that is made from wood, canvas, and felt. Yurts have been used for over 2,500 years by nomadic groups in Central Asia as their home. In fact, the word "yurt" is used as a synonym of "homeland" or a "dormitory" and simply means "home."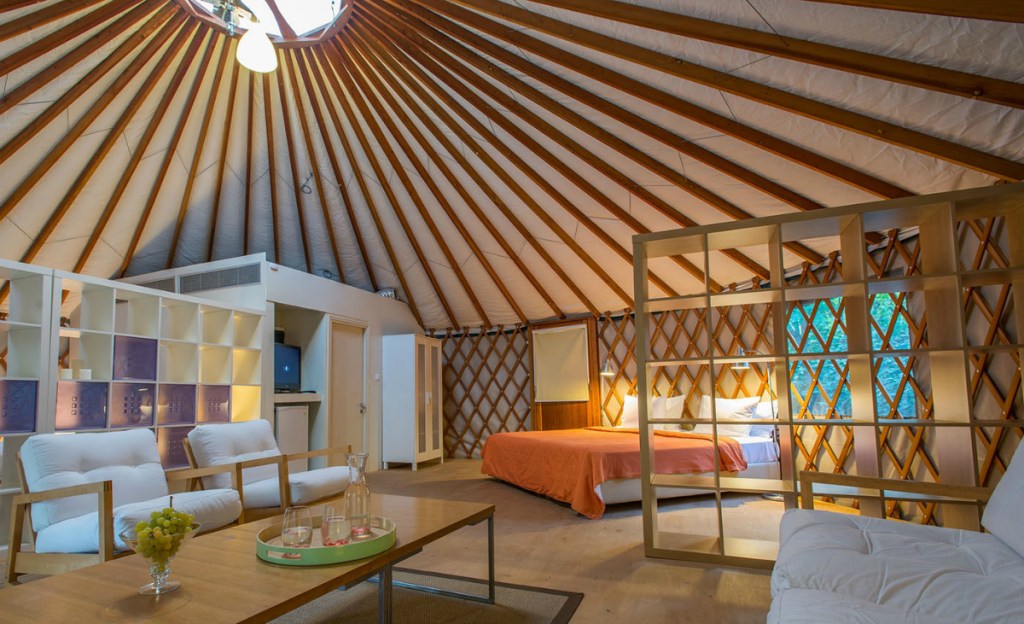 Yurt homes come in various styles and sizes, from traditional Mongolian or Turkic style to gorgeous designer dwellings. You can even stay in a luxurious yurt home in countries all over the world!
These pop-up homes are spacious, easy to construct, require very little materials, and are surprisingly weather-resistant because of their shape and high-tension construction. Plus, they're light and airy!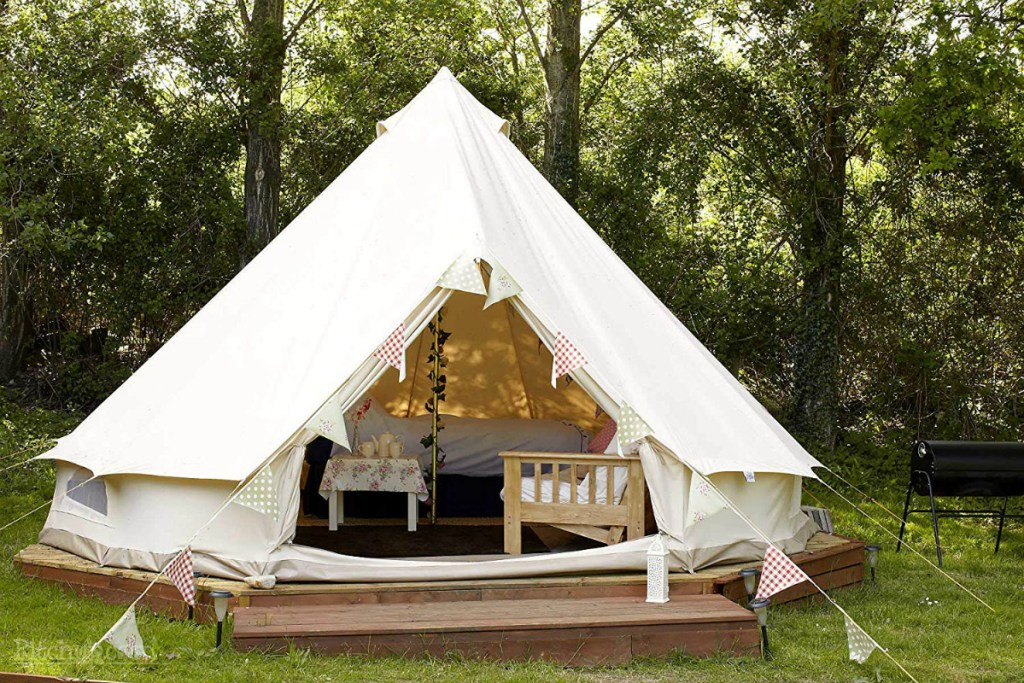 However, if you're looking for a simpler option for your out-of-town guests, a yurt tent is a quicker solution that pops up right in your backyard. You can even add a bed, furniture, and a rug to make it feel like home!
And what's awesome is that yurt tents can be assembled or disassembled in less than a day and moved elsewhere whenever needed. Plus, you won't have to worry about getting a permit since it is a temporary structure (you may need HOA approval).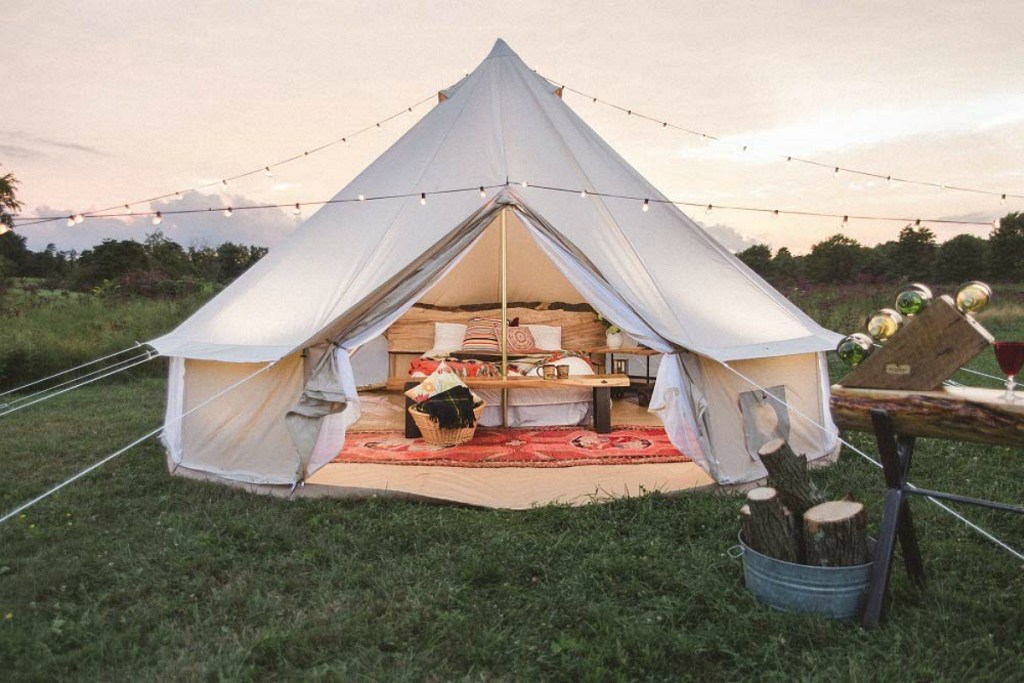 As just an idea, this Dream House Outdoor Waterproof Cotton Canvas Yurt Bell Tent sells for under $500 on Amazon with free Prime shipping (other yurt tents can be found on Amazon, too). Isn't it gorgeous?! 😍
Would you want your guests stay to stay in a yurt tent in your backyard?
---
Build this DIY Pergola with Fire Pit for the Ultimate Backyard Experience!