JoJo Fletcher & Jordan Rodgers Transformed a Shipping Container Into a Modern Airbnb Rental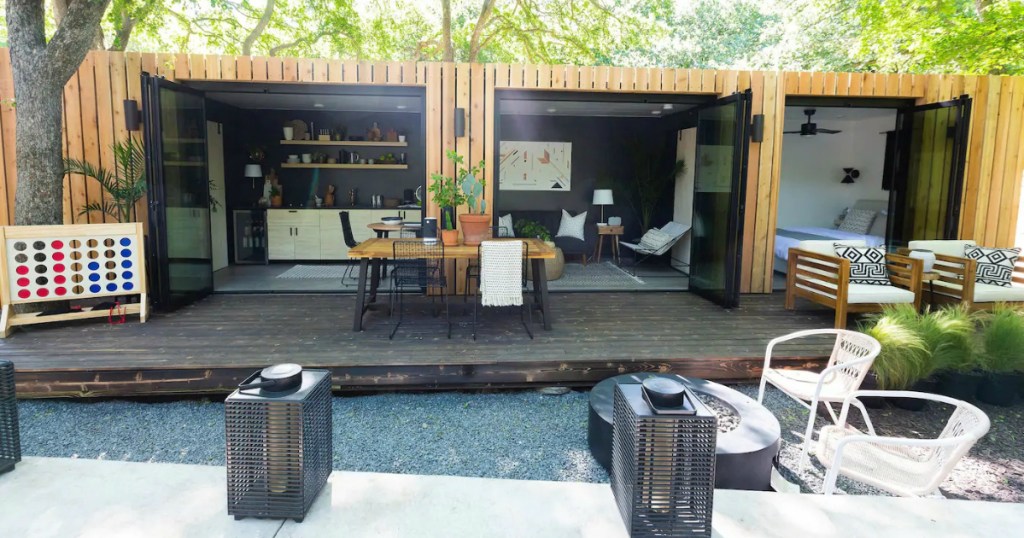 Planning your next vacation?
Shipping container homes are becoming a popular and eco-friendly alternative to traditional homes as they're simple, durable, and affordable. In fact, you can even transform a shipping container into a trendy Airbnb guest house without breaking the bank! That's what former The Bachelorette stars and house flippers, JoJo Fletcher & Jordan Rodgers, recently did in their new TV series, Cash Pad.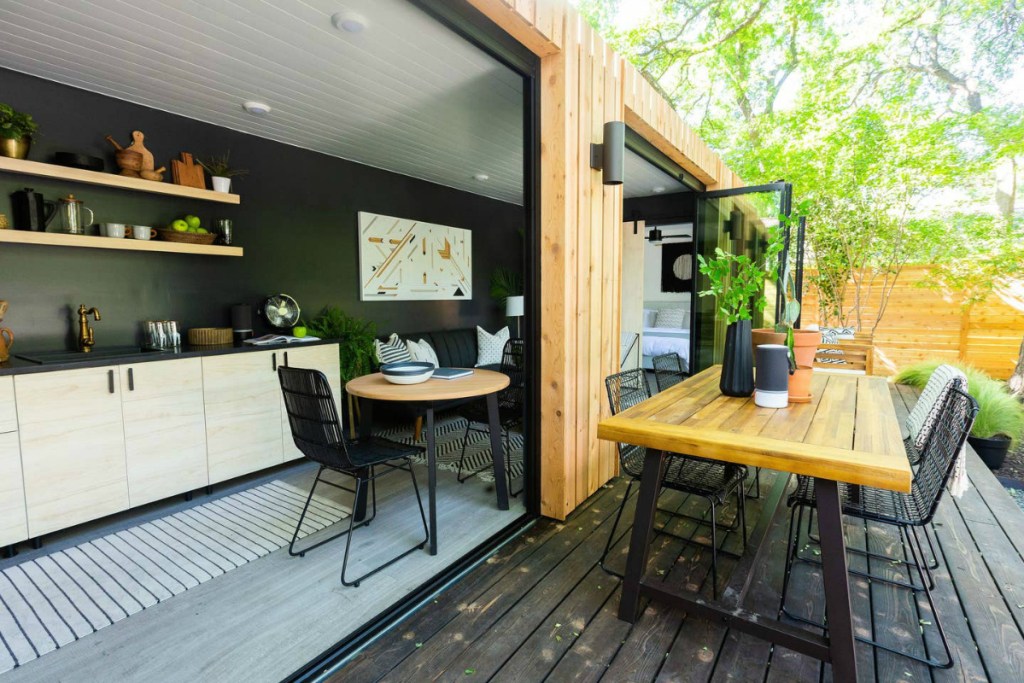 In this recent episode, JoJo and Jordan converted a homeowner's rusty, old shipping container into a gorgeous, high-end Airbnb rental with room for up to four guests. It sits in a large backyard and is located in South Austin, just minutes from SoCo and local wineries & distilleries.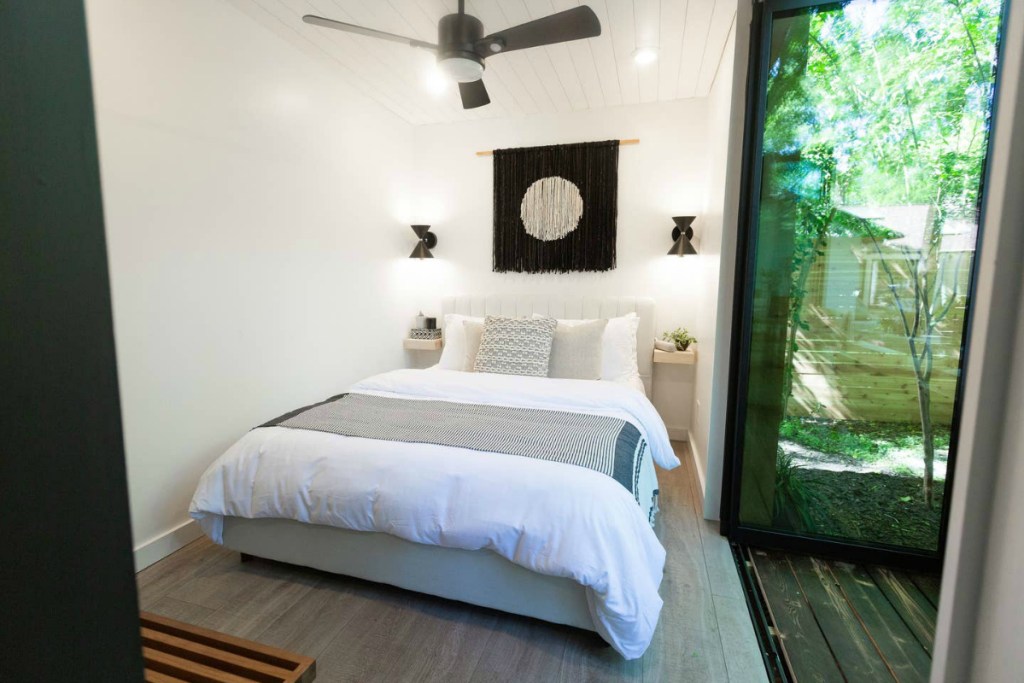 Inside the converted container, there's a full kitchen with access to pots & pans, one bedroom with comfy queen bed, a comfortable living room, one spacious bathroom with large shower, and all the essentials. Plus, the glass doors can be opened up so you can enjoy the outdoors from within!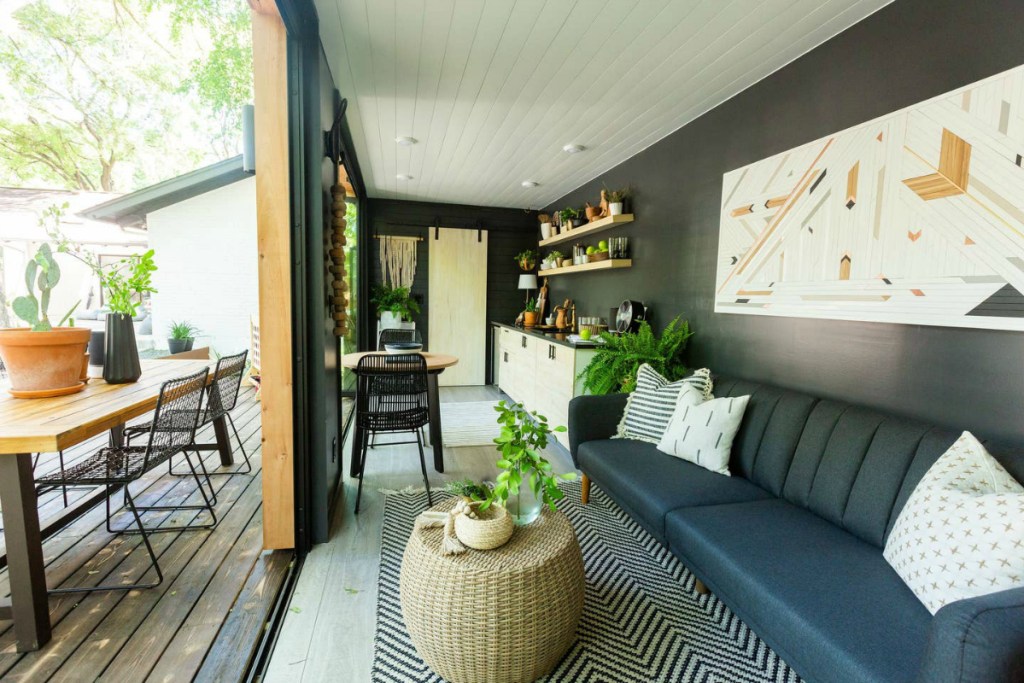 Interested in booking a stay? The shipping container was just listed on Airbnb and it appears they haven't opened it up for renting just yet; however, rates start around $210 per night. Keep checking back as hopefully the calendar will open up very soon for this property.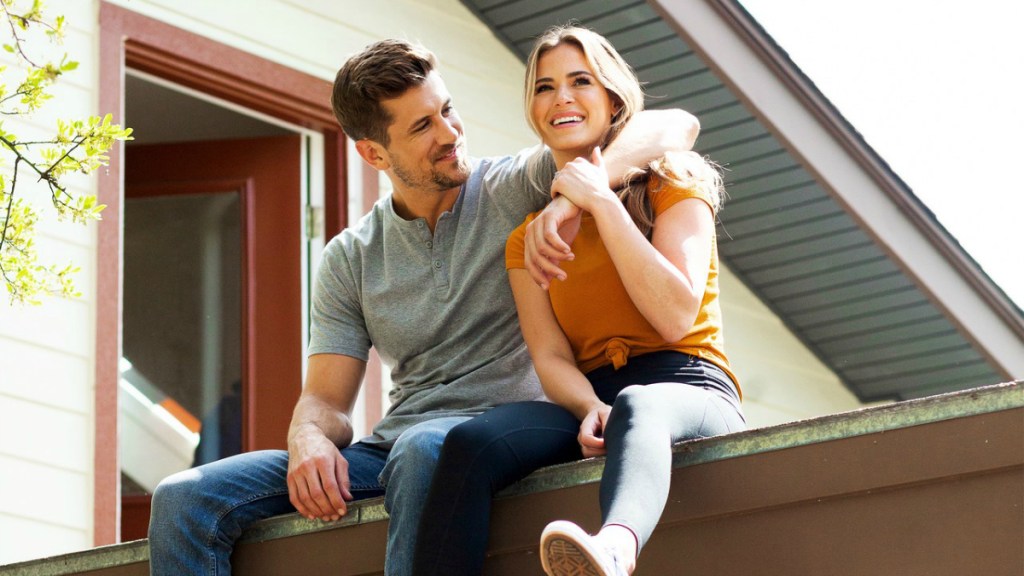 For more home renovations by JoJo and Jordan, tune in to CNBC's Cash Pad on Tuesday nights at 10pm EST. We're big fans and can't wait to see what they do next! ❤️
---
Have You Ever Wanted to Stay in a Castle? Now You Can… And It's In a Tree!