This Candy-Themed Florida Mansion is The Sweetest Vacation Home We've Ever Seen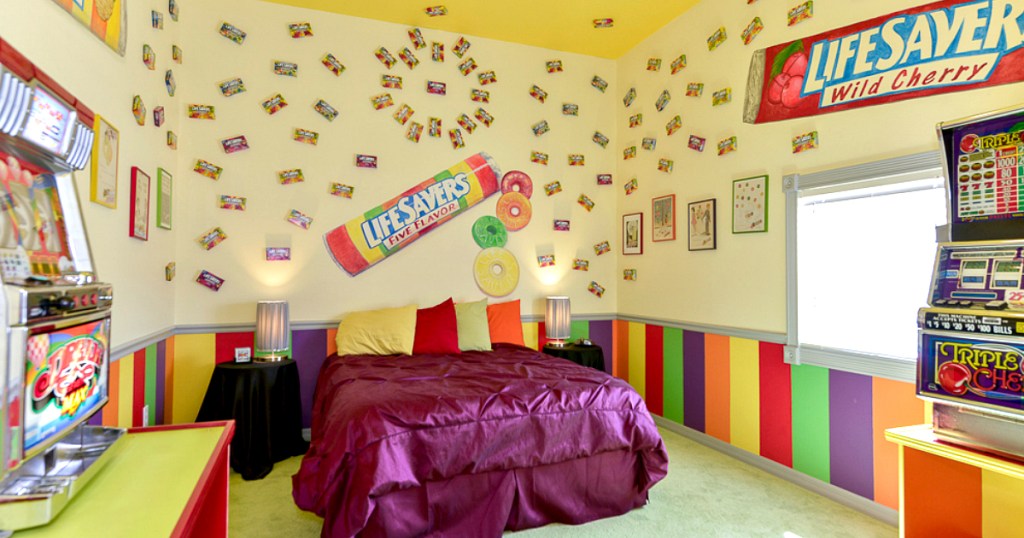 Planning your next vacation or family reunion? Consider heading to Florida and booking a stay in The Sweet Escape candy-themed mansion! 🍭 Located in Mount Dora, FL (about 35 minutes away from Orlando and Disney World), this 8,400+ square foot vacation home is a sweet retreat for kids and adults alike!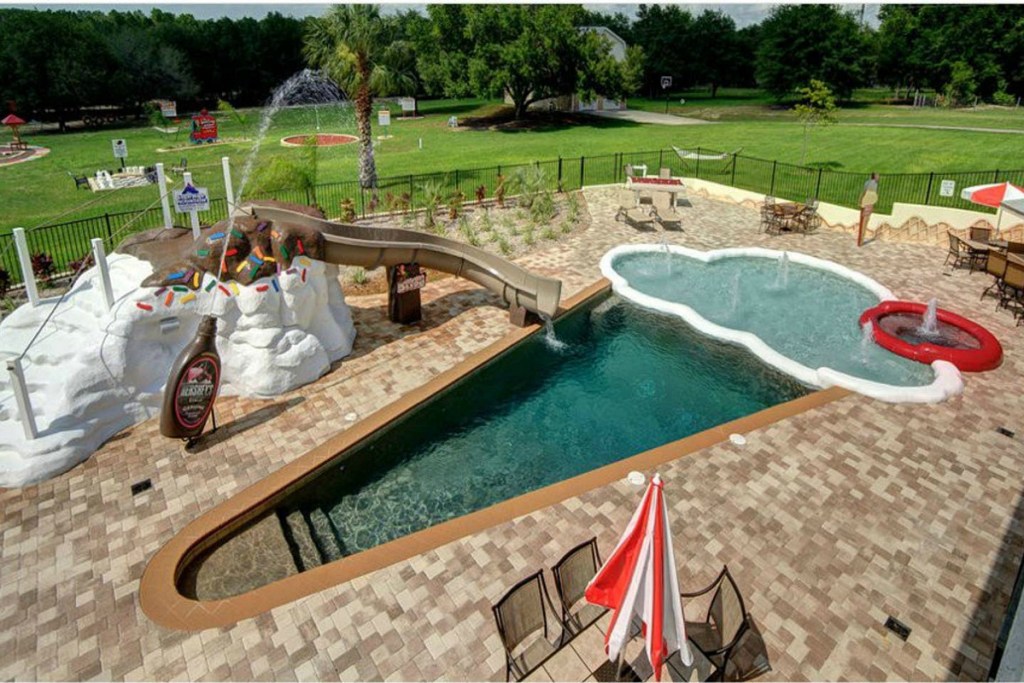 This resort features the world's only ice cream cone shaped swimming pool – complete with a Hershey's chocolate slide, a cherry-on-top hot tub, AND an entire splash park. Plus, every room in the house features a different candy theme (including the bathrooms!). They even offer a 6-star service, so your family may never want to leave! 😱
Around the estate, you can expect to find the following:
10 bedrooms
30 beds (enough for up to 52 people!)
5 1/2 bathrooms
2 enormous kitchens
3 living rooms
Several porches & decks
Indoor AND outdoor poolside movie theaters
Massage room with sauna
Enormous theme-park like grilling & entertainment area
…and more!
---
Here's a peak inside The Sweet Escape vacation home: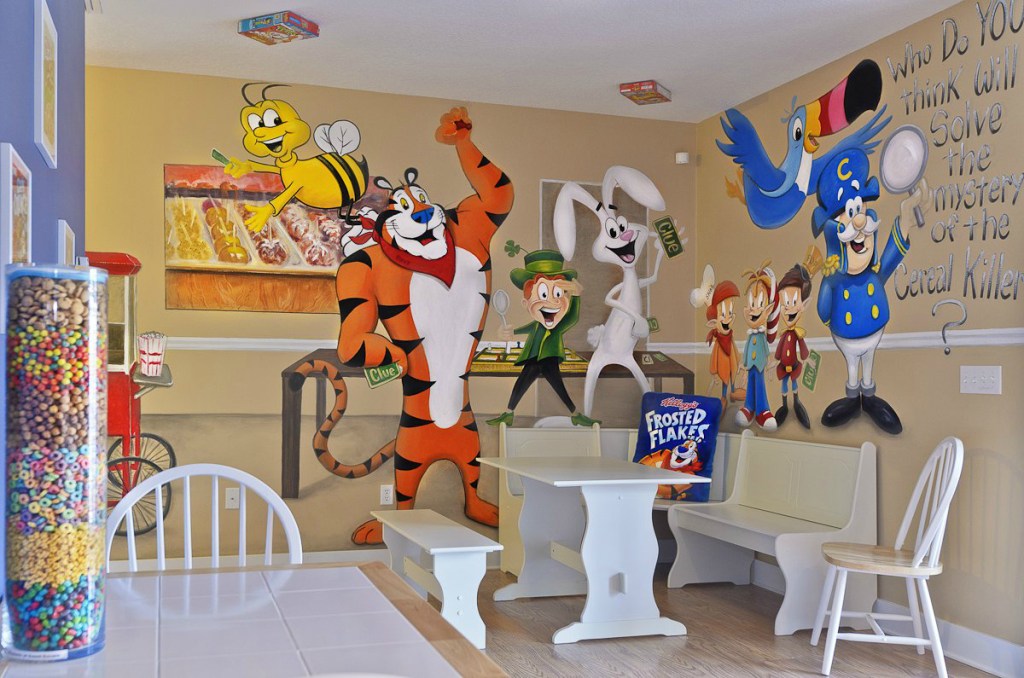 The Cereal Killer is the smaller, less formal of The Sweet Escape's two kitchens. It features extensive cabinetry, beautiful counter tops, and cooking supplies & appliances. You'll also find a whimsical theme featuring characters from popular breakfast cereals.
---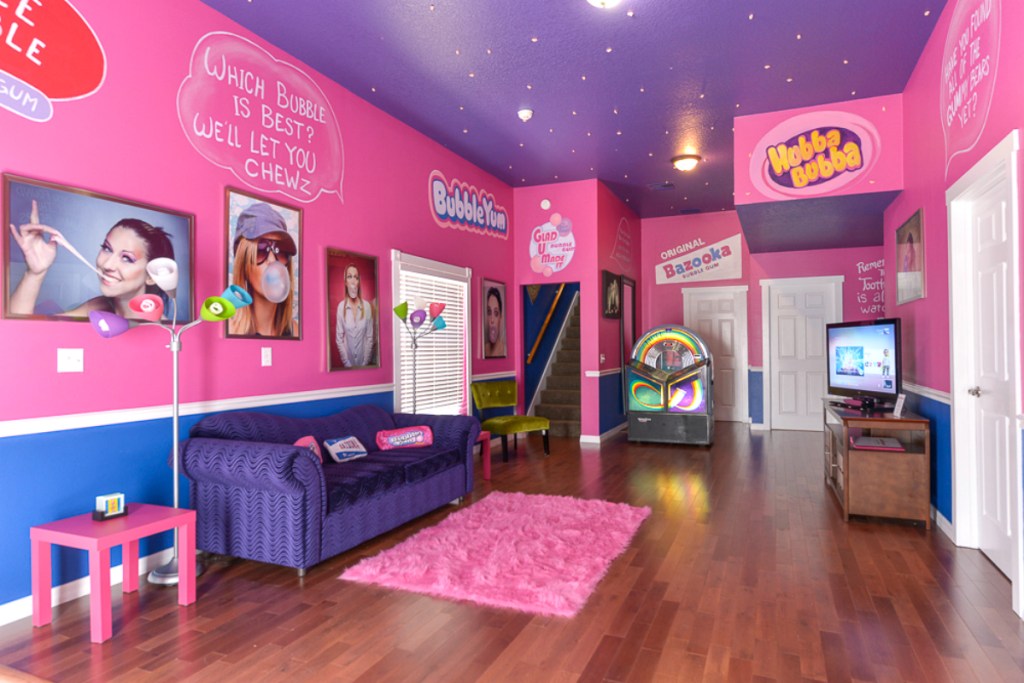 This beautifully themed living room & playroom immerses you in the world of gum. You'll be surrounded by large colorful images of people blowing their very best bubbles while a large mirror challenges you to create your very own! There are even dozens of props of chewing gum stuck to the ceiling in a tasteful way that makes them look almost like twinkling star lights.
---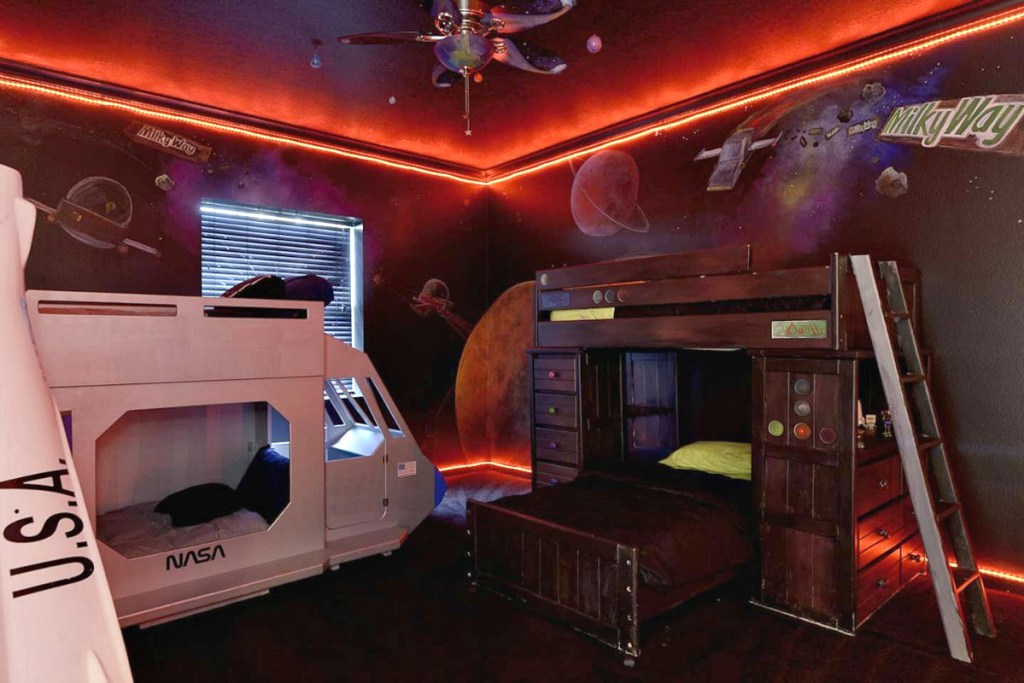 No bedroom of its kind exists anywhere else in the universe! As you enter The Milky Way Galaxy Room, you'll access your top secret mission via the in-wall computer tablet. It includes two themed bunk beds and has additional room to sleep even more people via air (space) mattress.
---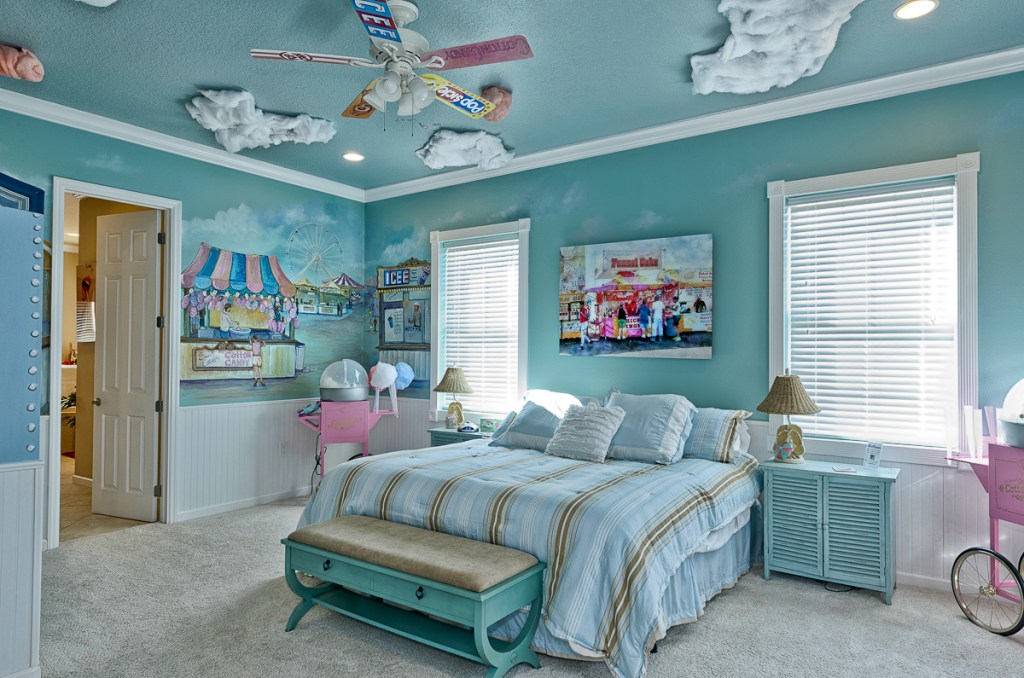 As you lay in the gorgeously decorated King-sized bed, you'll be staring up at "clouds" of cotton candy floating on the ceiling. In front of you, is a huge carnival games booth that lights up—and is filled with decorative prizes, games, & more. This romantic bedroom is designed with adults in mind but also has plenty of kid appeal as well.
---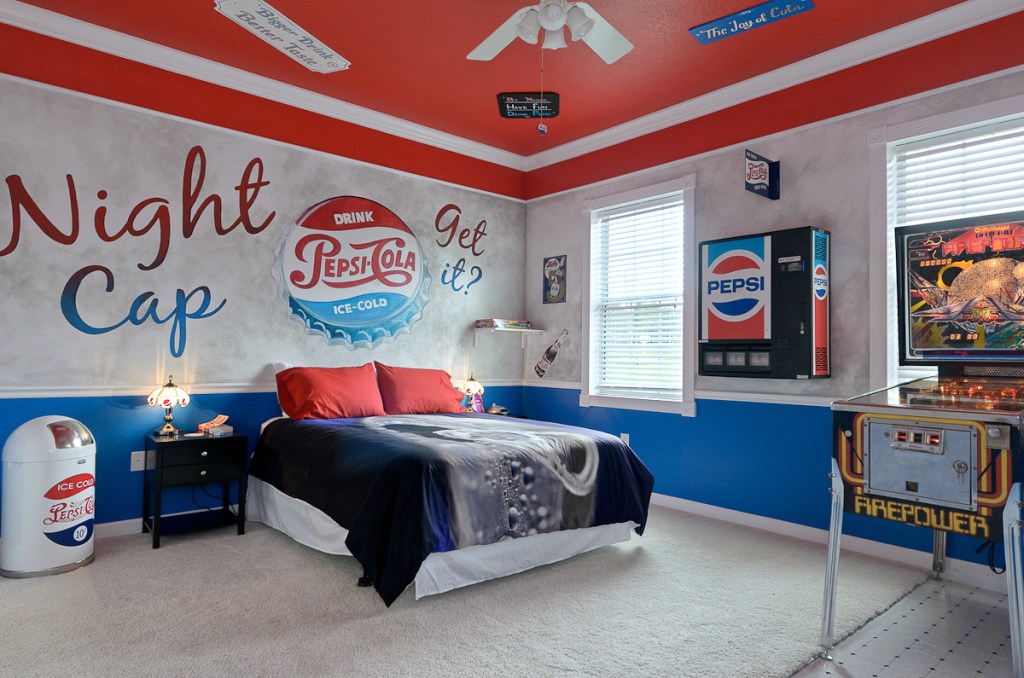 The Pepsi Room features incredible custom mural work, a classic pinball machine, Pepsi board games & books, a ceiling filled with Pepsi ad slogans from the 20th century, a flat screen TV & DVD player, & more.
You will also find a Coca-Cola room that features a vintage Coca-Cola machine, a ceiling covered with Coca-Cola ad slogans from the 20th century, and more.
---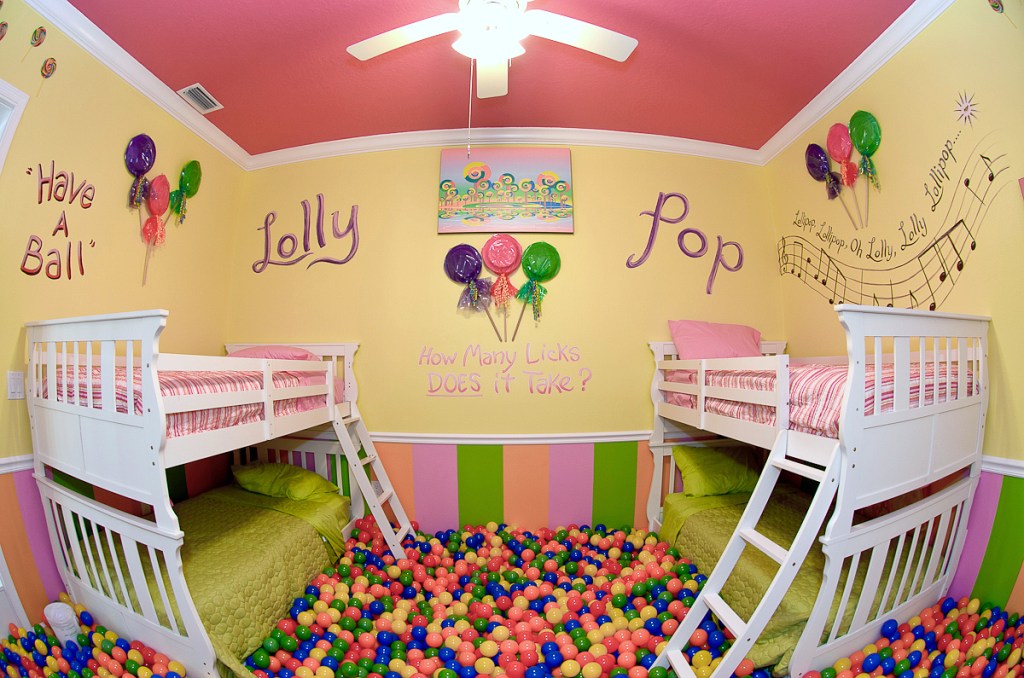 The Lollipop Ball room is every child's fantasy! The room is literally filled with thousands of colorful air-filled balls to play and "splash" in! On one wall is a mural of a giant TOE and next to it are orange and white packs of Tic-Tac's velcroed to the wall. Players put the TIC-TACs into grid pattern squares painted over the toe— literally playing TIC-TAC TOE.
---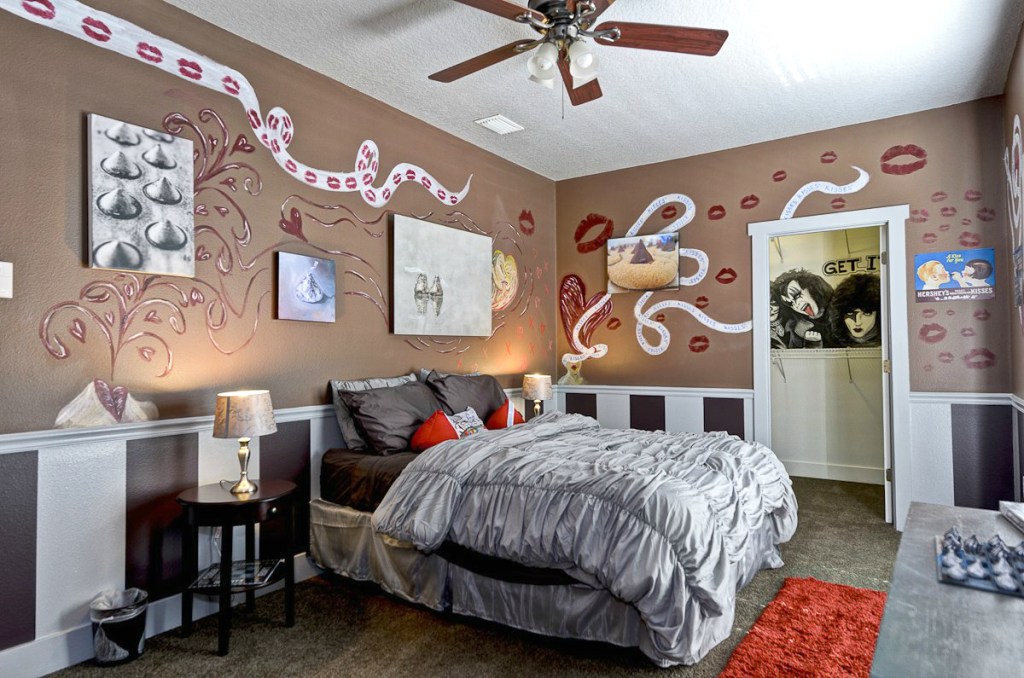 The Hershey Kiss Room is carried out in great detail from the customized art work on the walls to the "lips" loveseat. Guests typically report the Kisses room as one of the best places in the estate to rekindle romance! It even has its own private balcony!
---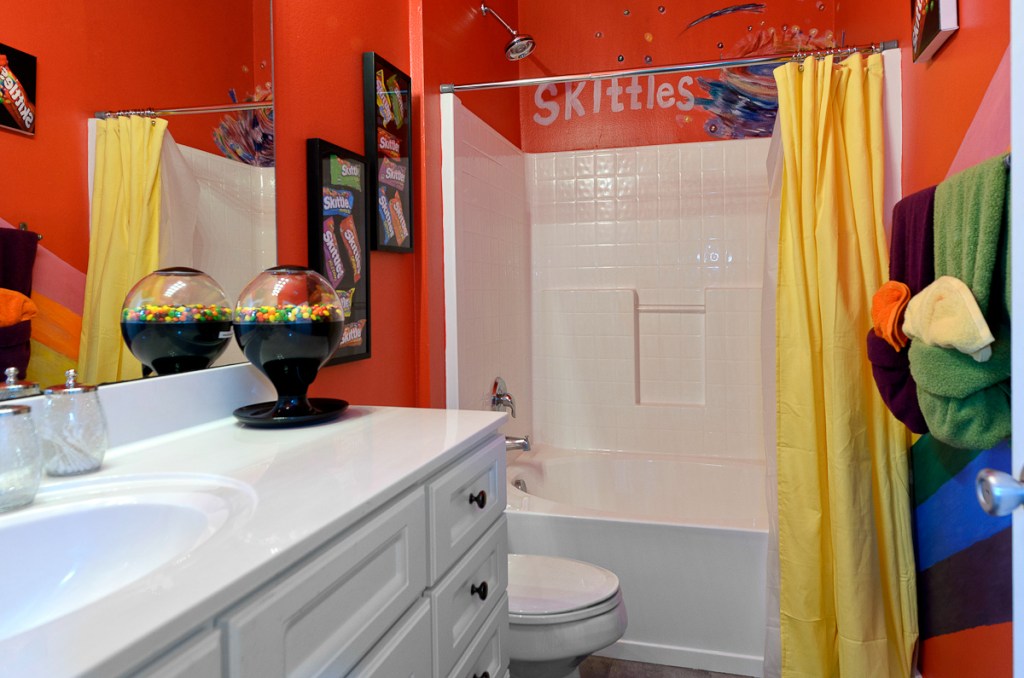 At The Sweet Escape, even the bathrooms are incredible! Fans of the popular candy will want to "chase the rainbow" in the Skittles Bathroom.
Other bathrooms include The Candy Land Bathroom, The Toilette De La Tooth Fairy Bathroom, The Eye Candy Bathroom, The Cupcake Bathroom, and The Dental Hygiene Bathroom.
---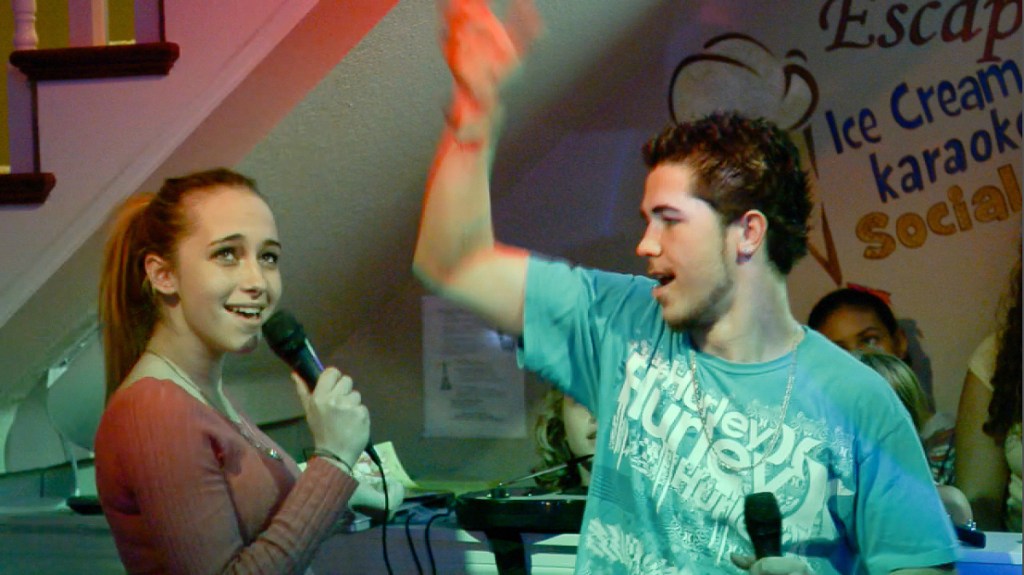 Sing, dance, play, and perform in the main house's 1200+ square foot "ice cream social" night club with disco lighting, karaoke, an arcade full of commercial video game machines, and more.
---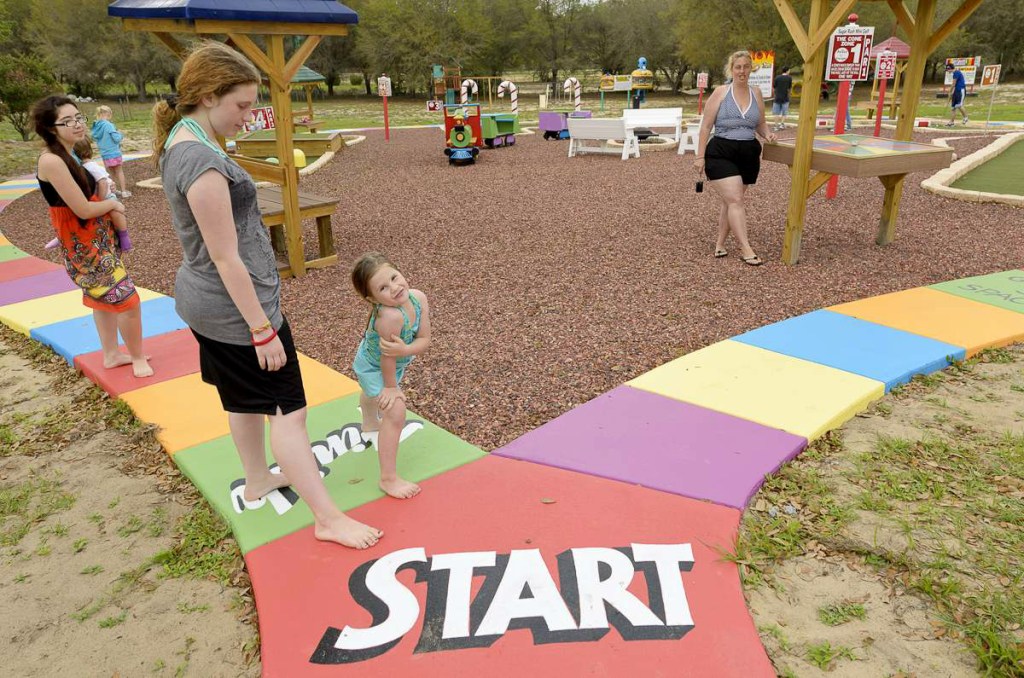 Outdoors, your whole group will enjoy billiards, a candy themed putt-putt miniature golf course, volleyball, tether-ball, a human Candy Land board, giant checkers & chess, grilling station, pool area dining for 30+ people, & more.
---
Want to book a stay at The Sweet Escape?
Prices vary from $1,095-$1,875 per night, depending on the season. For booking information, visit their Airbnb listing or check out the current rates on The Sweet Escape website.
---
This Totally Rad Airbnb Property Will Take You Back to the '80s!