7 Trendy Faux Houseplants That Look Totally Real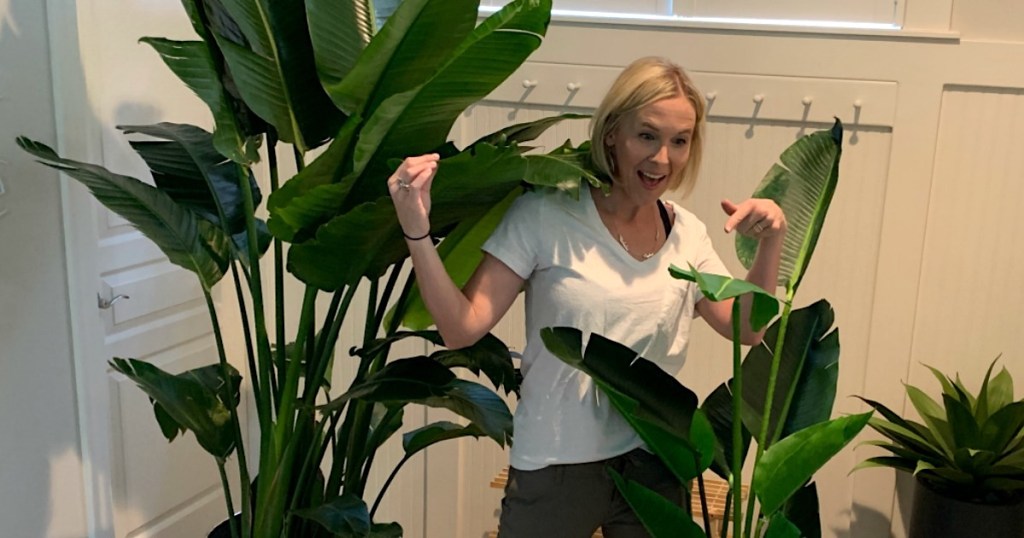 Save on a plant sitter… forever.
These seven incredible faux plants look so real, you'll fool just about everyone! Even better, no green thumb is required. Read on to see the real plants (and their faux counterparts). You'll be both surprised and delighted!
---
1. Snake plants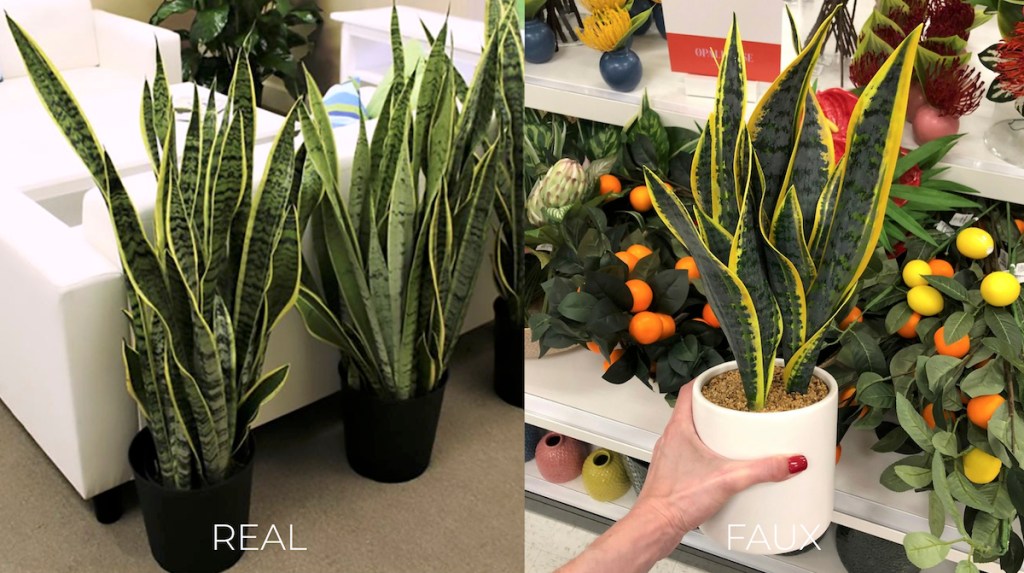 The only snake-related thing allowed in my house is this gorgeous faux snake plant from Target! And it's just half the price of the real one at The Home Depot!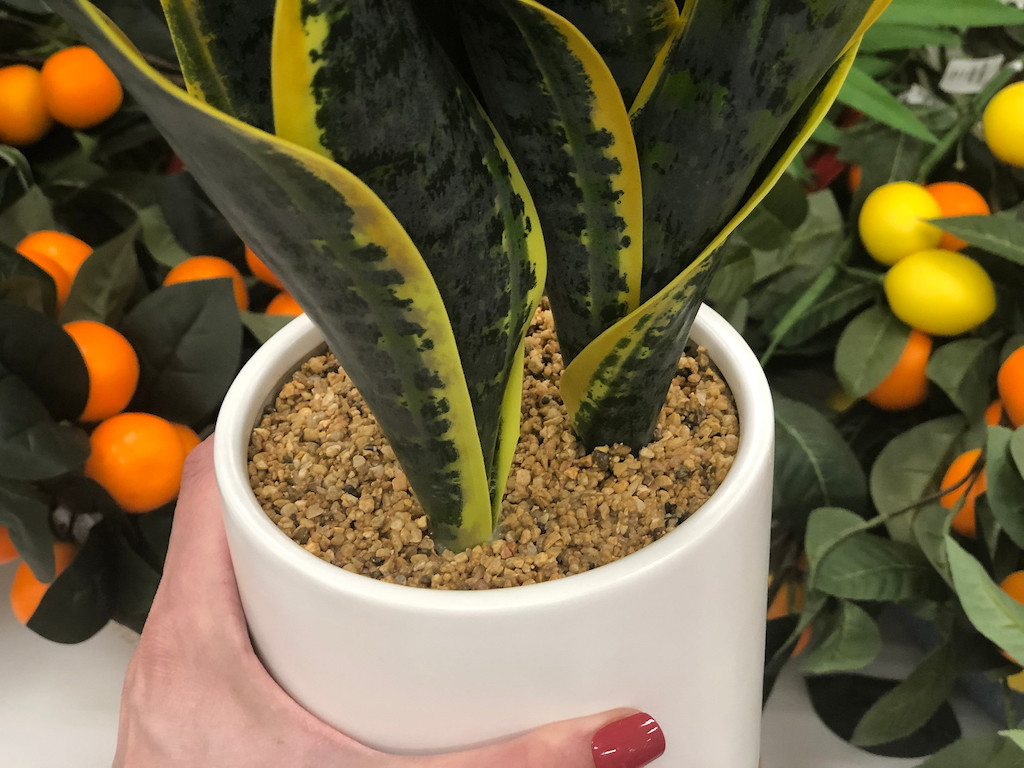 I actually prefer the look of this plant over the live one. The vibrancy, dimension, and attention to detail on each and every leaf are impeccable! Plus, I love the stunning white planter and realistic faux sand it comes in.
---
2. Fiddle Leaf Fig trees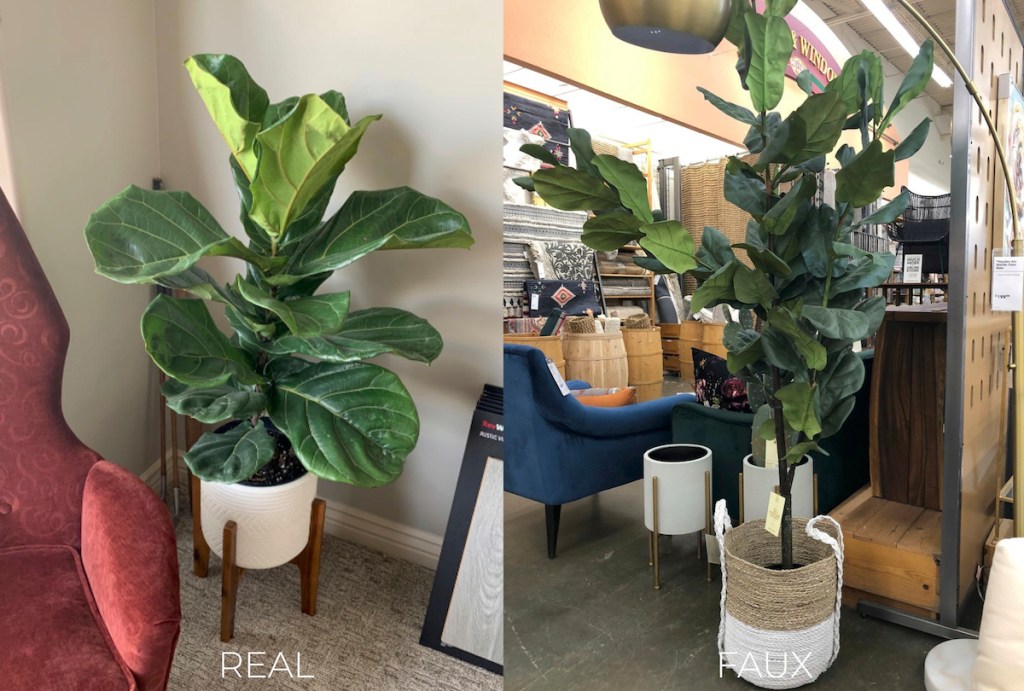 Many people want a fiddle leaf fig tree, but so many have problems keeping the leaves looking healthy (or getting it to grow as big as this faux stunner from World Market). Whether you want to splurge on a 6.5 foot or a slightly smaller 5-foot tree, you can find some very realistic faux fiddle leaf figs!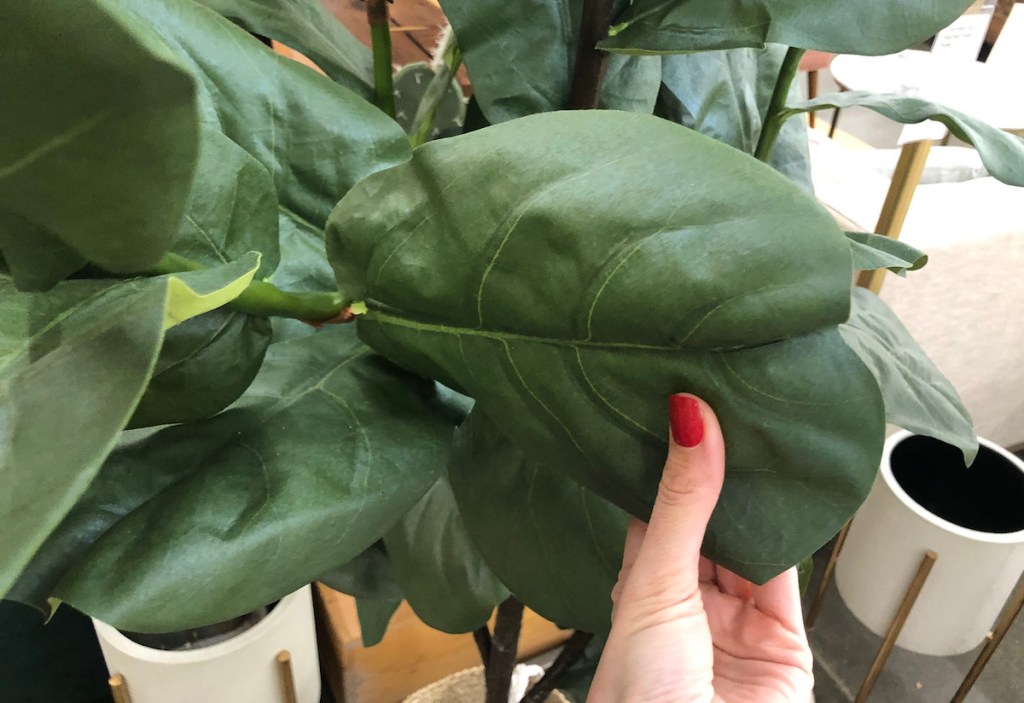 Not only will you never have to worry about keeping it alive, but you'll have healthy looking leaves all year round that won't be falling off. Plus, they'll add a huge statement to whatever space you decide to put them in!
---
3. Monstera plants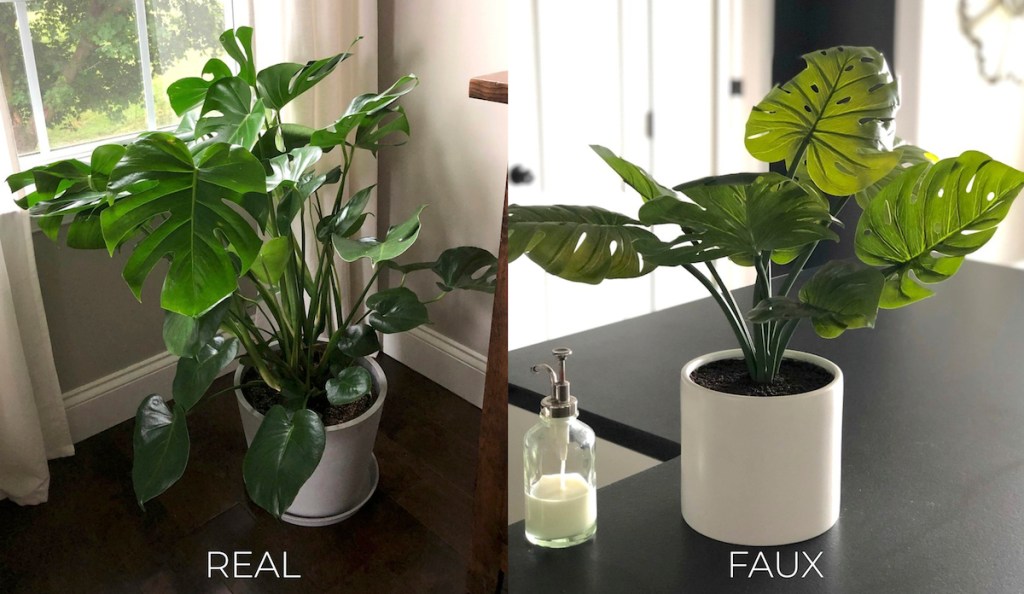 My entire family of five (husband included) was totally fooled by this faux monstera from Target! It looks absolutely gorgeous when the sunlight is hitting the leaves. I personally think the faux looks more realistic than the real one with all the veining and detail! 😂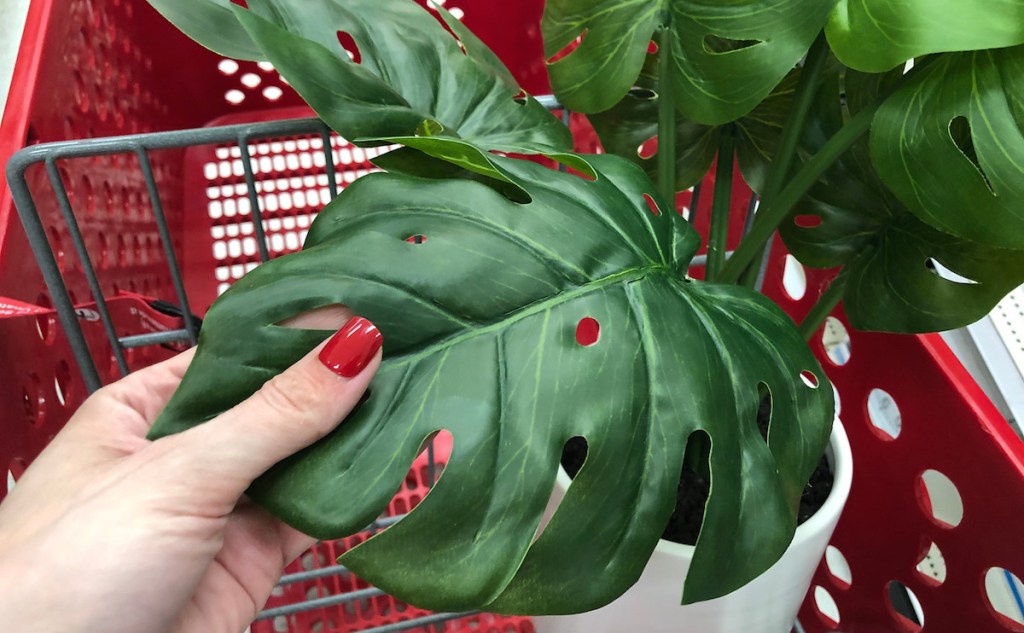 On a more serious note, real Monstera plants are toxic if accidentally eaten by humans and animals, so this might not be the best houseplant to keep around. Plus, the cost for a large one can be pretty steep. Even more of a reason to love this worry-free cutie from Target!
---
4. Palm Leaf plants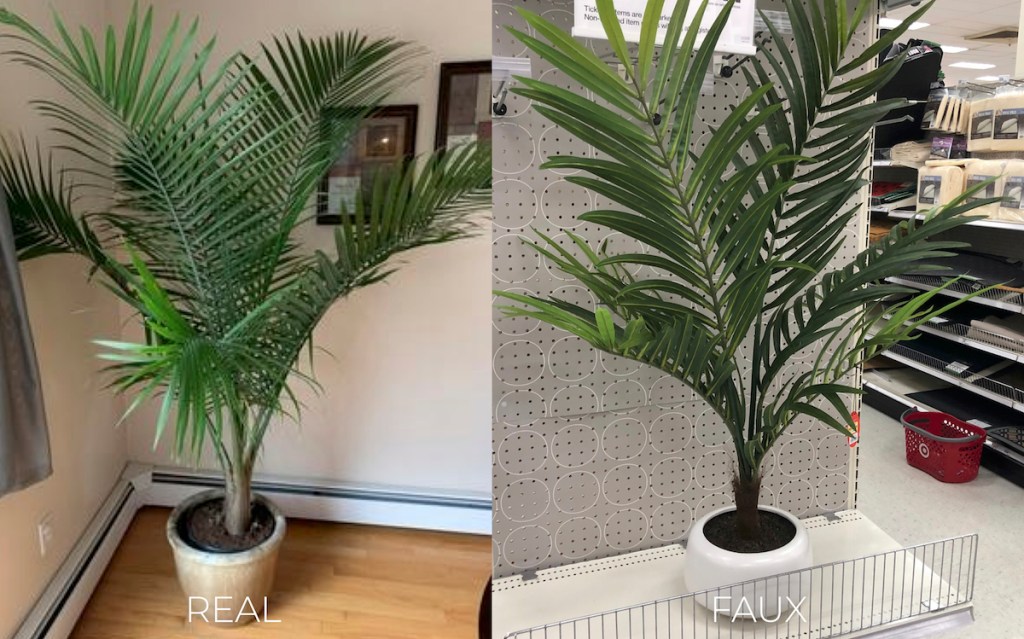 I can't get over the side by side comparison of these two beautiful plants. Palm leaf plants are a great way to add tropical vibes to your home, and Target's gorgeous faux one gets the job done!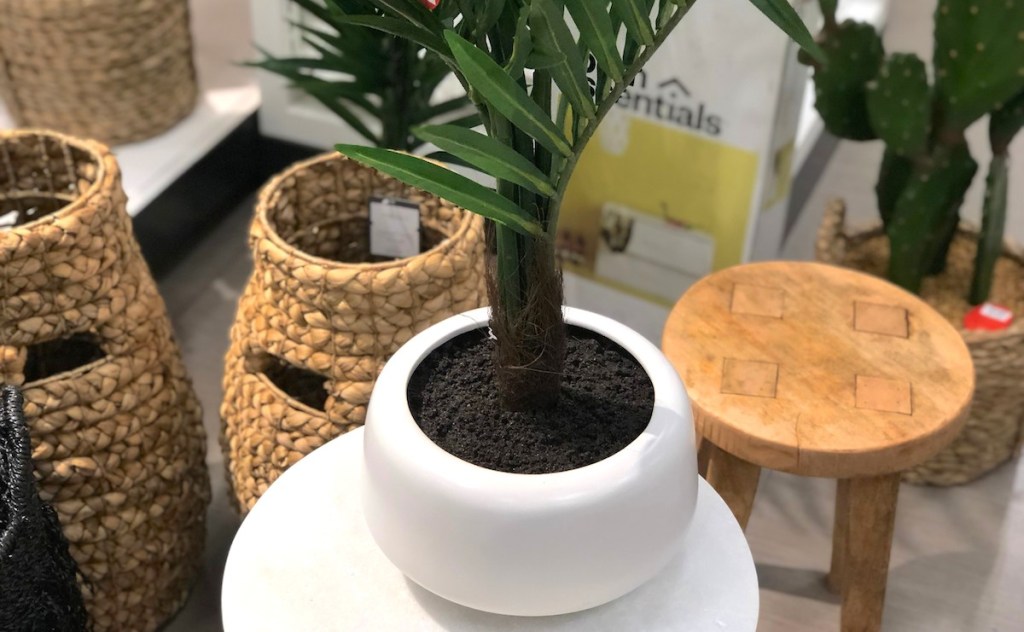 The attention to detail stems all the way from the tips of the leaves to the gorgeous stone planter and faux dirt that it lives in. Your guests aren't even going to realize this one isn't soaking up sunlight. 😉
---
5. Mini Succulent sets

If you're new around here then you know our team loves all things succulents! But sometimes even the easiest plants to keep alive still aren't an option for plant owners.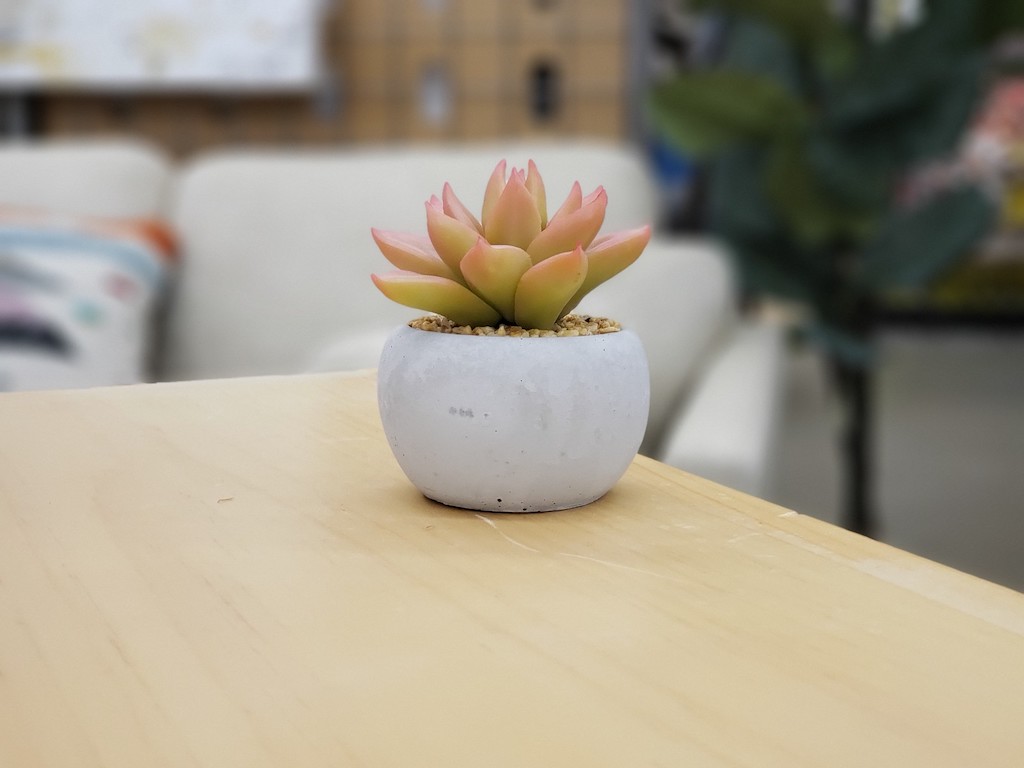 These assorted mini succulents at World Market are a great option with zero hassle, and look at just how cute they are! No more worrying about leaves that fall off and changing out the soil. Just place them anywhere and enjoy!
---
6. Birds of Paradise plants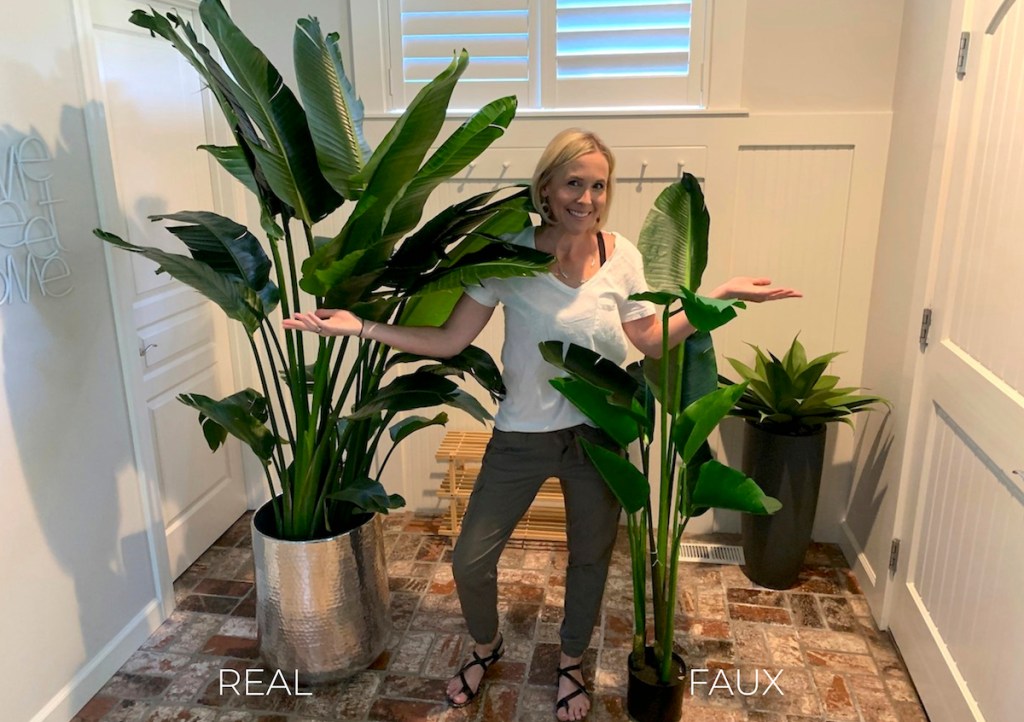 Banana Leaf plants get ALL of the heart eyes from me! 😍 And I can't get over how real this faux Banana Leaf plant looks! The leaves are perfectly detailed and split to look just like the real ones.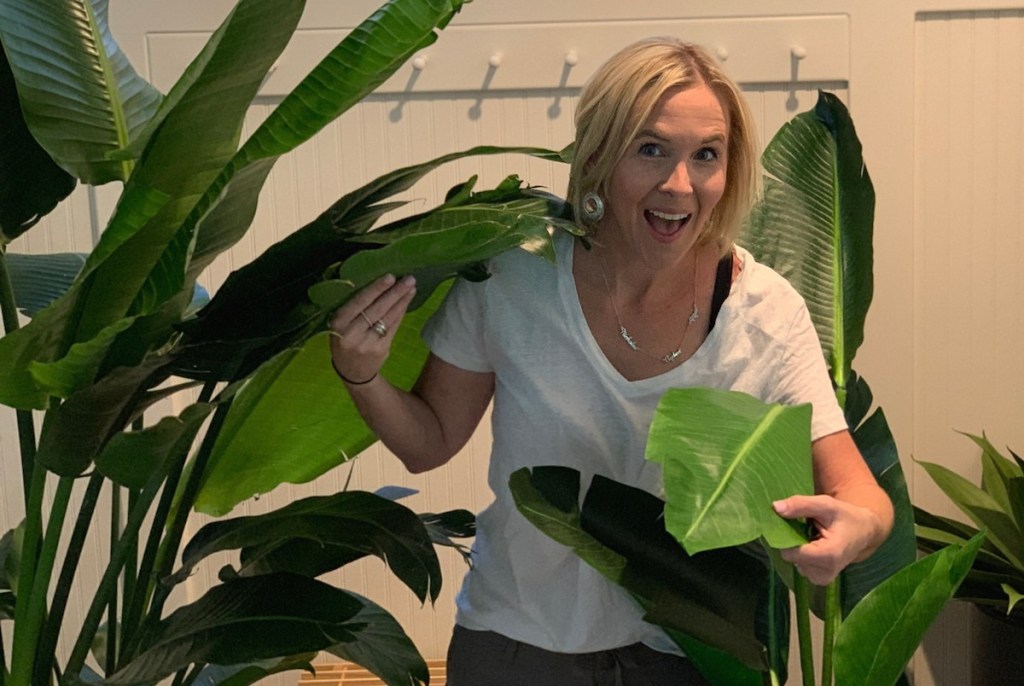 While the faux plant isn't quite as tall or big as the real one Collin has, it's pretty nice that it can go in more places and not completely overpower your space. Plus, there's the fact that you don't have to worry about keeping it alive, so there's that. 😏
---
7. Bonus plant: Spiked Agave plant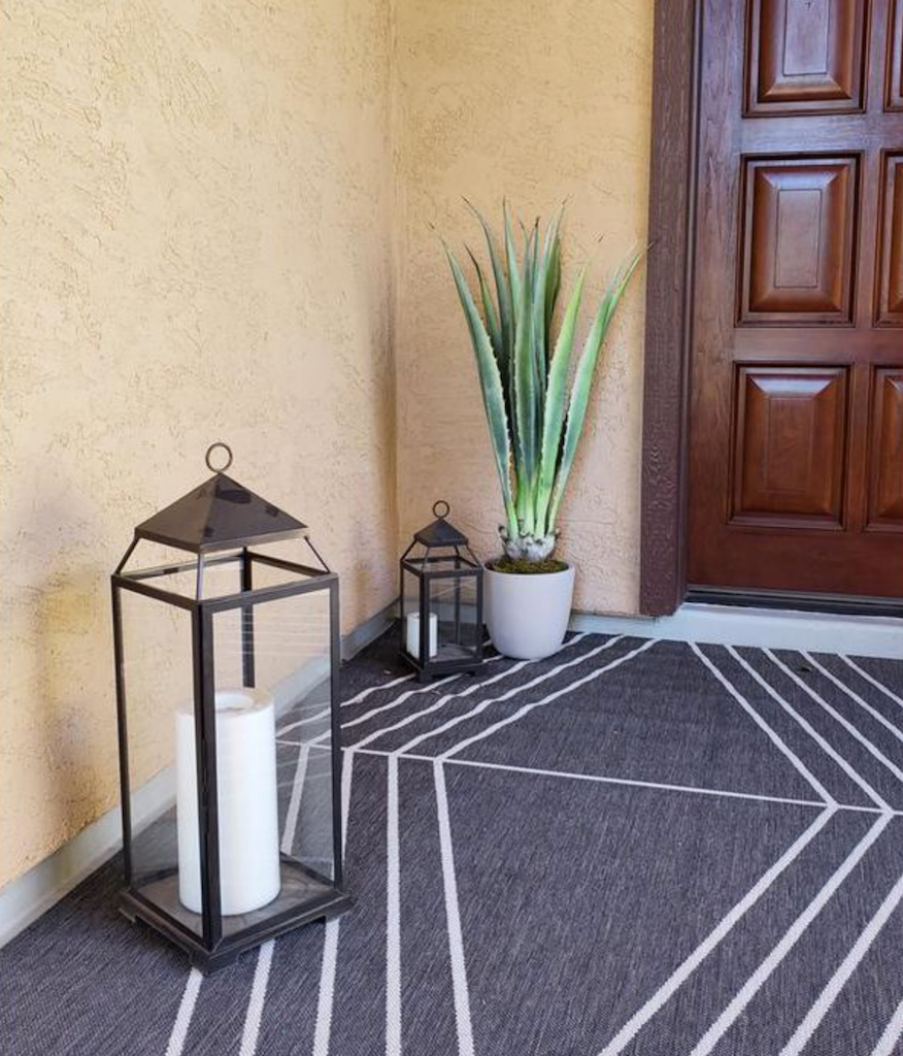 I had to share this gorgeous bonus plant from Target! You might be wondering why I didn't share the real version?  Well, that's because the sap from a real spiked Agave plant is poisonous and can cause severe skin irritation or digestive problems for humans, so I decided to leave it out. 😱 While that's enough to make me never want a real one, I definitely need this faux one that is zero maintenance!
---
Sara (sara@hip2behome.com) loves sharing decor that inspires people on a budget and finds joy in traveling to new places.  
---
Build this DIY hanging succulent wall just like Lina's!